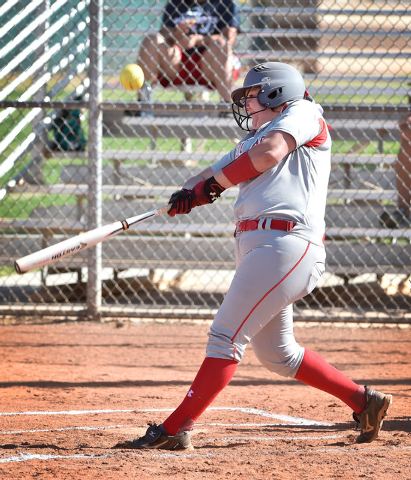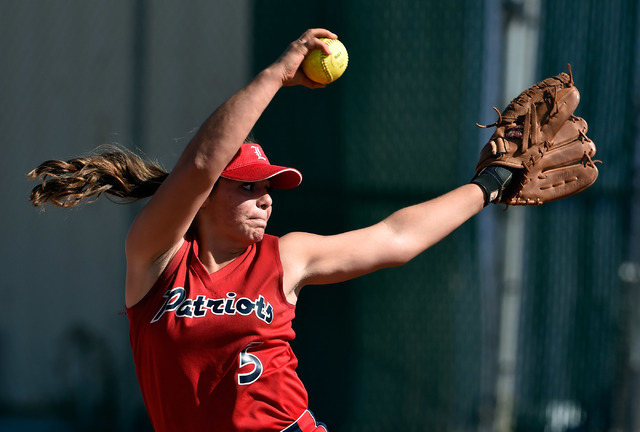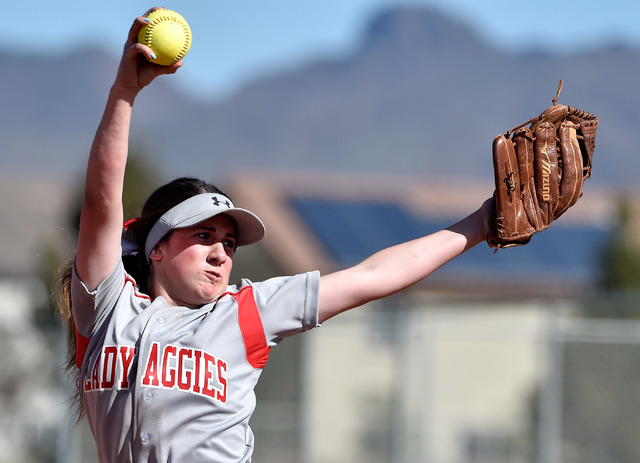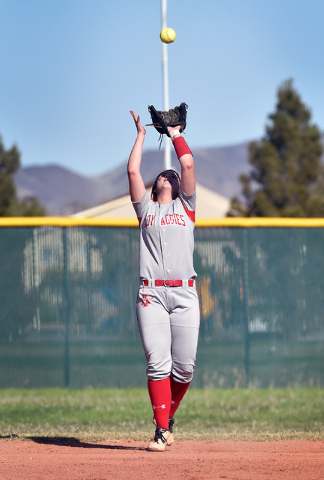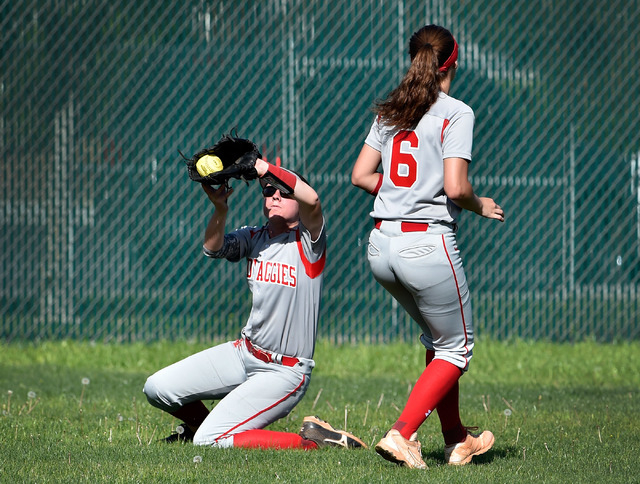 Arbor View softball coach Maria Yoder spent most of her postgame speech Tuesday reminding her team to be more patient at the plate.
Unless, of course, the players saw a pitch they really liked early in the count.
That caveat was an important one.
The Aggies had 10 of their 13 hits on either the first or second pitch of an at-bat and cruised to a 13-2 five-inning win at Liberty.
"We're working on it both ways, seeing more pitches and finding ones that are ours," Yoder said. "They get the green light, if it's a good pitch and they want to swing at it. Our swings on a whole were better today. They were shorter swings, to the ball."
Arbor View (9-4) also worked four walks, but did the bulk of its damage as soon as it saw a pitch in its happy zone.
Kayla Stephens had an RBI single on the second pitch of her at-bat in the first inning to give the Aggies the lead for good.
Leading 3-2 to start the fourth, the Aggies scored six runs on five hits in the inning, including a first-pitch three-run triple by Bryce Henricksen, to increase the margin to 9-2.
Even with the quick hits, the Aggies still managed to make Liberty's pitchers throw 101 pitches in five innings.
"It's extremely important both on the field and in the box for them to make the adjustments that we're asking them to make," said Yoder, whose team hasn't had a practice since March 16 due to a hectic game schedule.
Meanwhile, Breanne Henricksen kept the Patriots (5-6-2) off-balance at the plate.
Liberty managed just four hits, as it had trouble squaring up Henricksen's pitches. Eleven of the Patriots' 15 outs came in the air. She allowed just three ground-ball outs.
"Her outside pitches, all of them were definitely making their batters work and drawing a lot of pop flies," Yoder said.
Adriana Thomason was 3-for-3 with three runs and an RBI, and Kellie Anderson, Bryce Henricksen, Stephens and Marissa Bachman each added two hits for Arbor View, which improved to 9-1 against Nevada teams. The Aggies lost three games to teams from California.
"Coming out strong and making the adjustments we made definitely helps us," Yoder said. "Hopefully we can continue to carry it into conference play."
Shaena Rumusod had a two-run double for Liberty.
Contact reporter Bartt Davis at bdavis@reviewjournal.com or 702-387-5230.