A's ballpark on Strip perfect for Vegas, expert says
Updated July 18, 2023 - 10:18 am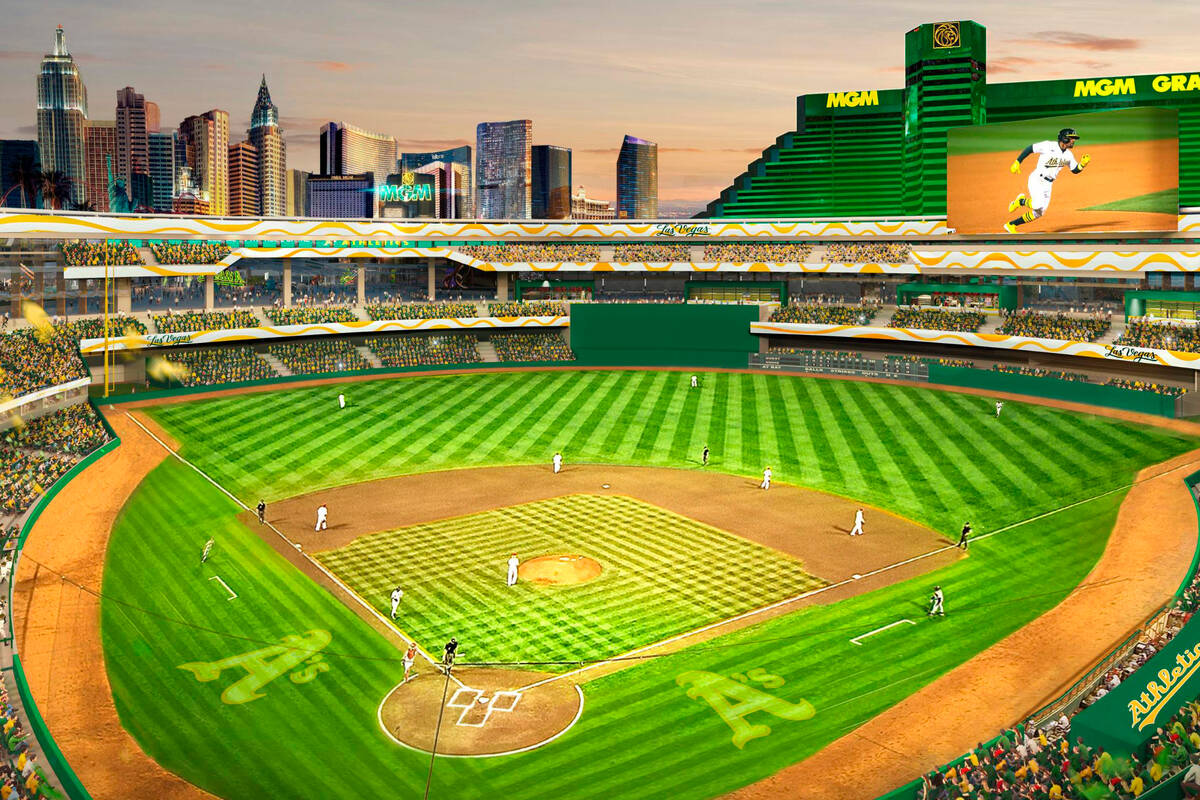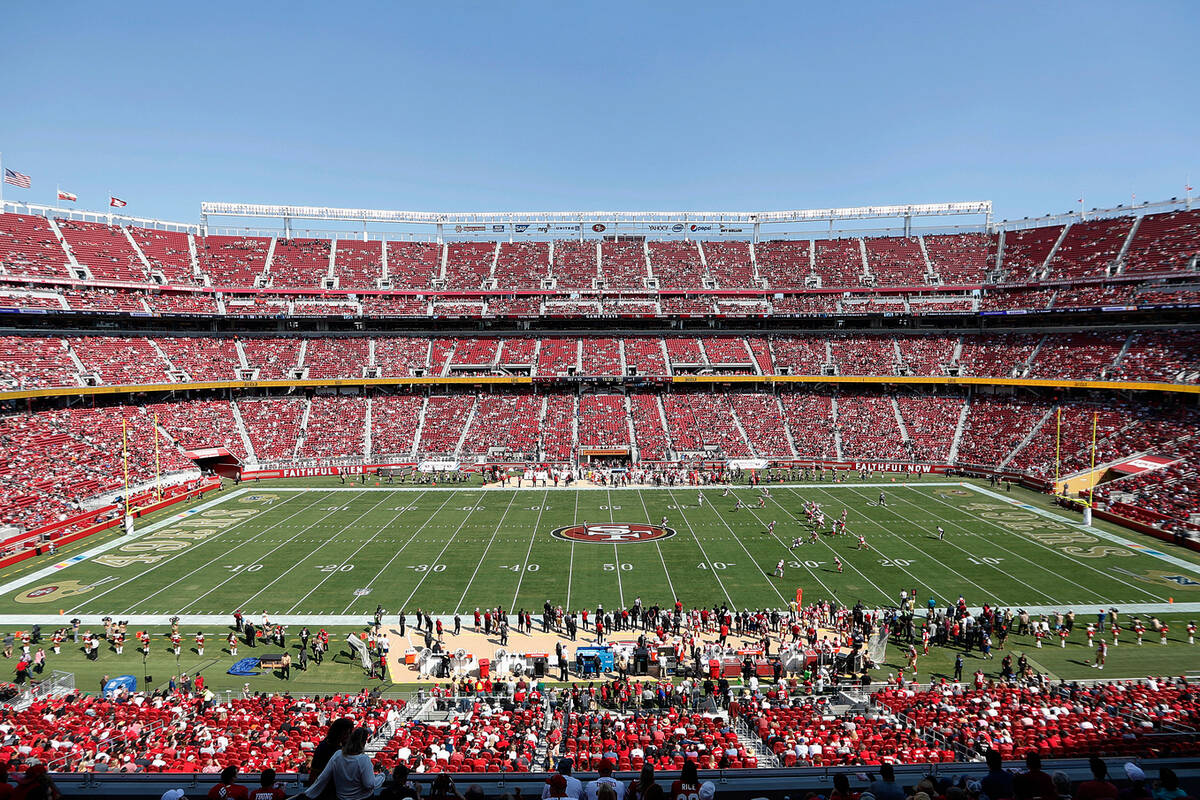 A stadium financing expert says the Oakland Athletics' planned Las Vegas ballpark has all the ingredients to be a success.
Planned to be built on at least 9 acres of land at the site of the Tropicana, the A's would rely on a healthy mix of local residents and tourists to visit the Strip ballpark.
If the A's model their plan after the NFL's Raiders and NHL's Golden Knights, they should have no problem filling the seats on an annual basis, according to Alan Hoffman, partner at Winston and Strawn.
"Drawing upon not just the tourism industry, which of course is phenomenal in Las Vegas, but also the local community," Hoffman said. "People think of Vegas as this great party town, bachelor parties and everything else.. But there is also this broad family-based community that would really love Major League Baseball. You're really combining the two demographics."
Hoffman has represented various teams in their financing of stadiums, including the San Francisco 49ers. The firm created the financing structure needed to secure $850 million that went toward building the team's Levi's Stadium in 2012.
The A's would boast the league's smallest capacity stadium at 30,000 seats with their planned stadium, but Hoffman said that's on par with the recent trend in shrinking seating in recent years.
"When I did the 49ers Levi's Stadium, which was a decade ago, they were reducing the capacity by about 20,000 fans," Hoffman said. "I was puzzled by that, because intuitively you go, more seats, more revenue. But there's really been a focus on having a better fan experience, better sight lines, more intimate … I do see that trend. Thirty-thousand is the smallest, but there is a logic to it. You make back the money with some of the luxury boxes and some of your more expensive food options that we didn't have when we were kids."
The Strip location doesn't allow the team to build out any ancillary development along with the stadium. That has been the trend of late for teams to build out neighborhoods to incorporate mixed-use development.
But since the proposed stadium would be located on Las Vegas Boulevard, which is ripe with entertainment, dining, lodging and shopping options, not having adjoining development options isn't as big of a deal as it would be in other markets, Hoffman said.
"What we're doing with the Anaheim Ducks … we're putting in hotels, stores, shopping and bars, and they really needed that there," Hoffman said. "The area around Anaheim hasn't done as well. In Las Vegas you don't need it. Las Vegas has the best hotels, phenomenal restaurants, people spend a lot of money to come there and visit. So it's less of a critical factor."
After securing up to $380 million in public financing for the planned $1.5 billion stadium, the A's still need MLB to approve their relocation from Northern California to Southern Nevada. If and when that is approved, like the Raiders, the A's stand to strike lucrative partnership deals tied to the new ballpark and the team moving to the area.
"Some of the smaller cities are really struggling to find the kind of sponsorship deals they see other teams being able to access," Hoffman said. "Las Vegas doesn't have traditionally the corporate Fortune 500 companies. But these casinos are wonderful partners for sponsorships. They kind of work together collectively, showing off their dual entertainment options, casinos on one end and sports on the other. There's more money to be made on those sponsorships than if you had Ford Motor Company, or IBM, pick your Fortune 500 company.
"When you compare it to Oakland, there weren't really as many sponsorships. A larger population, but not as many corporate sponsorship opportunities. I think they'll do very well in Las Vegas."
Contact Mick Akers at makers@reviewjournal.com or 702-387-2920. Follow @mickakers on Twitter.