How low can they go? A's setting records with sparse crowds in Oakland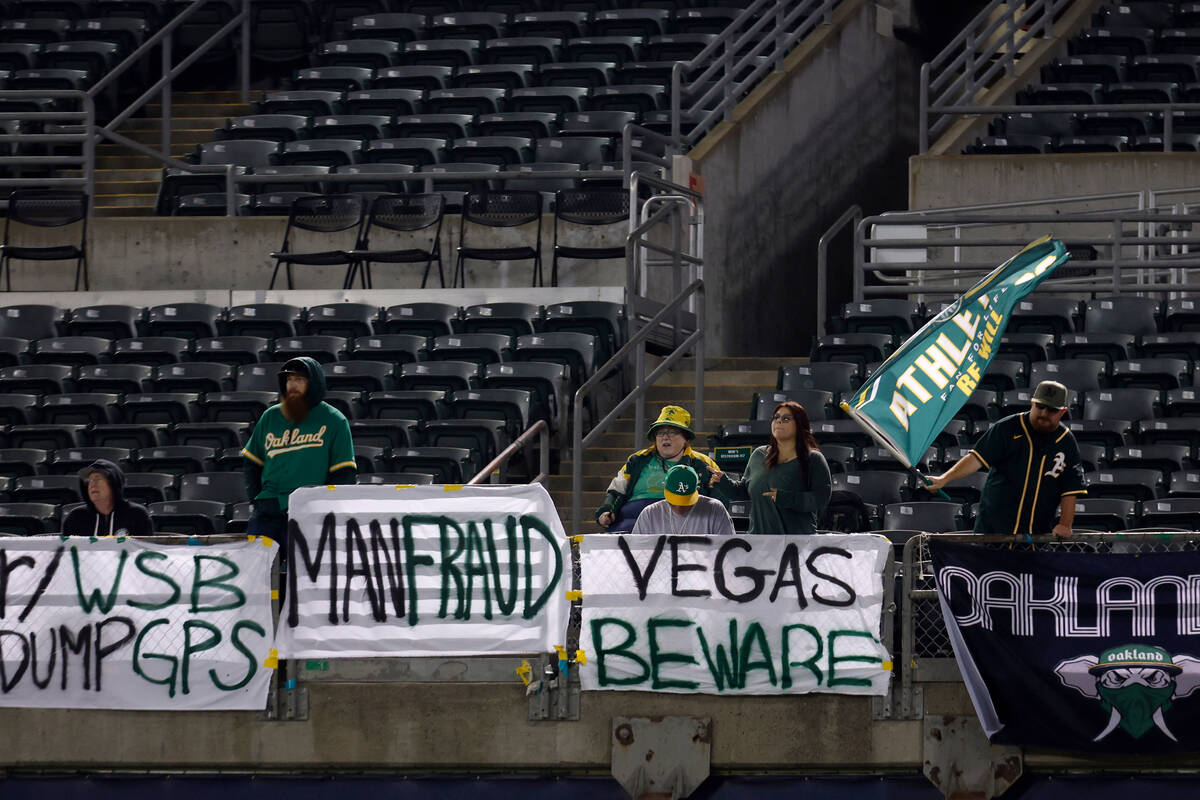 While the A's try to finalize a deal for a new ballpark in Las Vegas, the team itself continues to play in Oakland in front of sparse crowds that are setting records.
The Oakland Athletics drew 2,064 fans for Monday's home game against the Arizona Diamondbacks, the team's lowest total since September 1979 (excluding the COVID-19 restricted 2020 season).
The turnout was the lowest in Major League Baseball since 1997 and the third-lowest in recorded MLB history, according to The Sporting News.
The A's are 10-34, the worst mark in MLB.
"The tough part about it is, it's kind of out of our control," second baseman Tony Kemp told the San Francisco Chronicle about the size of the crowd. "The fans have a reason to feel the way they do and they pay certain prices for tickets. And if they want to support the team, they do, and if they don't, they don't."