Raiders, Knights would be happy to share city with A's
Updated July 23, 2023 - 3:10 pm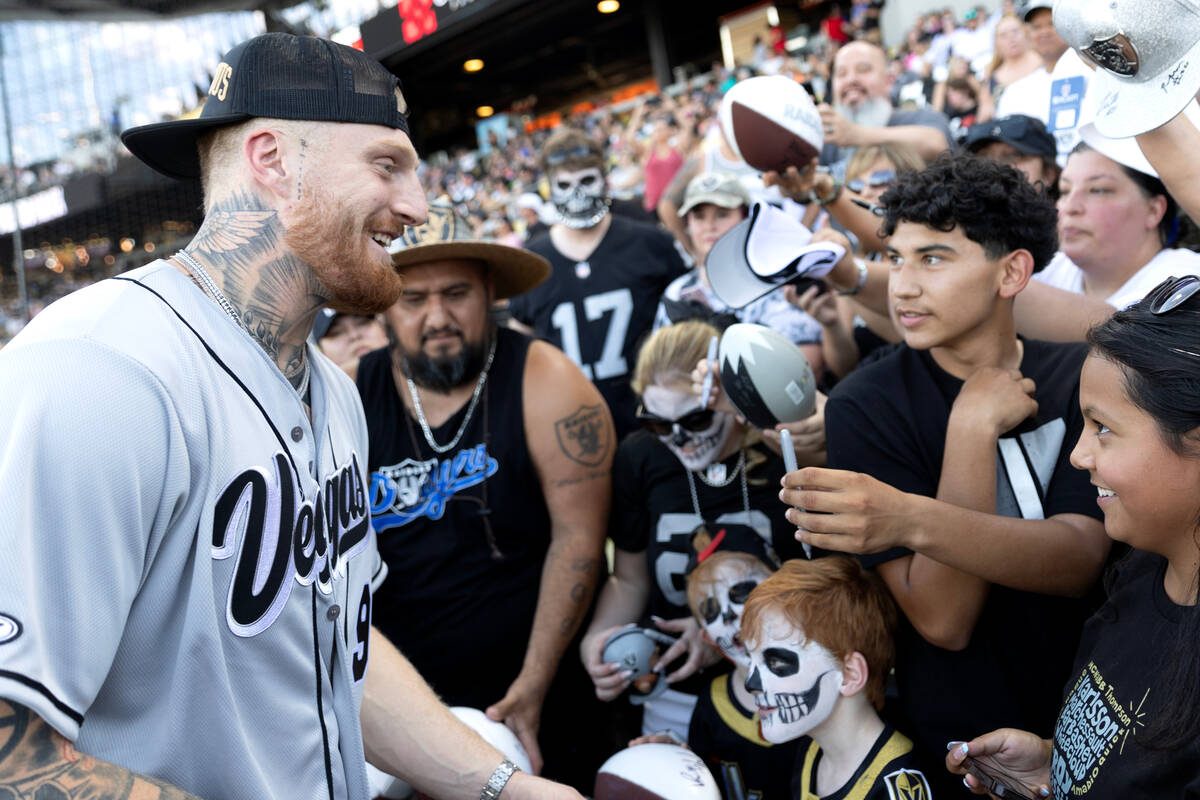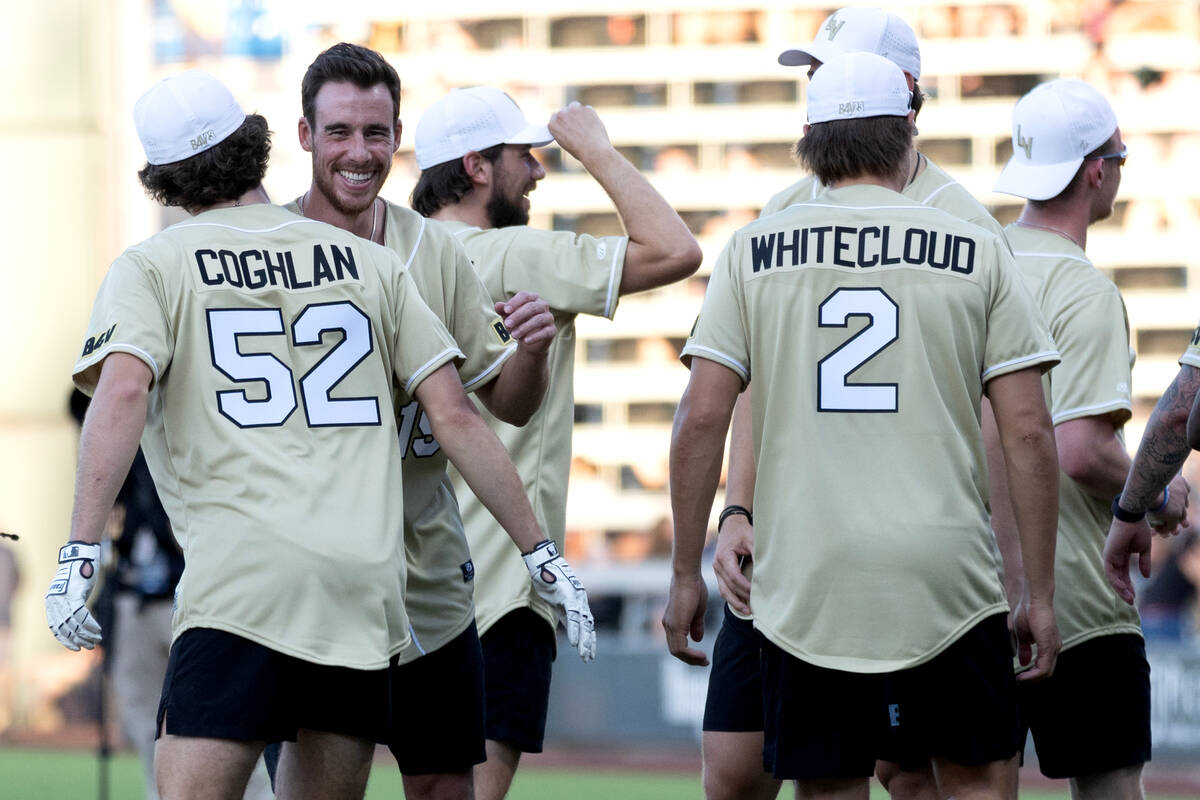 The Raiders and Golden Knights say adding the Oakland Athletics to Las Vegas' professional sports landscape would be a home run.
Members of the city's major pro sports franchises gave their opinions before taking the field for the Battle For Vegas charity softball event Saturday at Las Vegas Ballpark.
Raiders defensive end Maxx Crosby, captain of Team Maxx, said he's excited about the prospect of the A's playing on the Strip.
"I think it's huge," Crosby said. "Being in Oakland for a year, I got to see how that fan base was, and Oakland was incredible. They're just going to bring more fans and more attention to the city."
The A's are awaiting MLB approval of their planned relocation to Las Vegas. Up to $380 million in public funding was approved last month by the Legislature and signed into law by Gov. Joe Lombardo for a $1.5 billion, 30,000-seat ballpark at the Tropicana site.
Reilly Smith — the captain of Team Reilly and an original Golden Knight who was traded to the Pittsburgh Penguins this offseason — said he expects the A's to be successful. He saw how the Knights developed a relationship with their fans and put Las Vegas on the map as a legitimate professional sports city.
"Not a lot of people knew what to expect when we were having our first year here, and this community just built such an incredible fan base from Day 1," Smith said. "I think everybody knows Las Vegas is a sports town now, and the A's should be able to walk in (and be successful).
"Us having success, the Raiders, as well as the Aces and Formula One coming here, it seems like it's really building up this town and giving these fans a lot to cheer about."
Raiders punter AJ Cole said he's an Atlanta Braves fan because he grew up in Georgia, but if the A's end up in Las Vegas, he will have to split his loyalty.
"We're continually proving that we're a sports city, and you look around and see how we're packing out this stadium for a softball game, imagine what a baseball game is going to look like," Cole said.
After seeing a few of the artist's renderings of the A's planned ballpark, Cole said he can't wait to see how it turns out.
"Everything looks super cool, and it looks like they'll put a roof on it, which is probably a good idea," Cole said. "I don't know if anybody wants to play midday baseball in Vegas (in an open stadium)."
Knights star Jack Eichel said although he's a die-hard Boston Red Sox fan, he is looking forward to sharing the city with the A's.
"We have great fans here, and I'm sure they would love to have a baseball team here," Eichel said. "As a Vegas resident now, I would love to have a Major League Baseball team here. I think it would be great for the community."
Contact Mick Akers at makers@reviewjournal.com or 702-387-2920. Follow @mickakers on Twitter.