Ruffin still supports A's move despite failed ballpark deal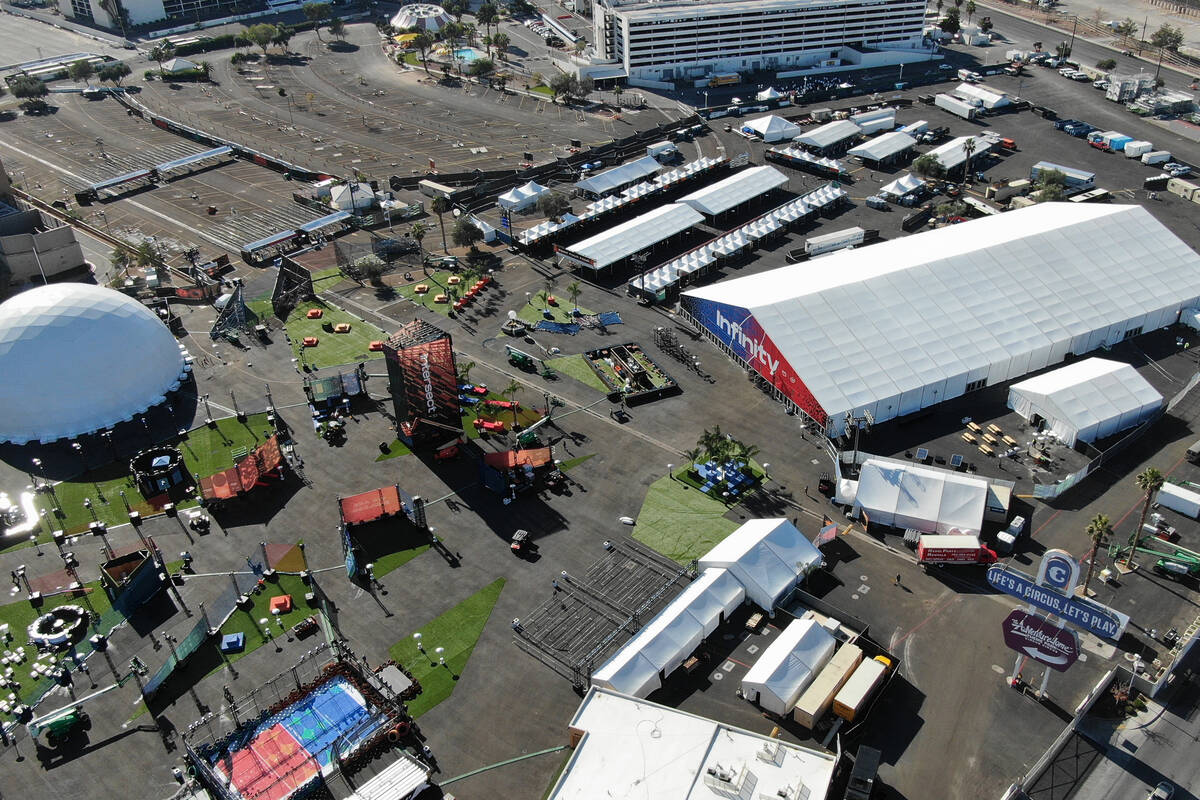 Despite stadium land negotiations between Las Vegas hotel magnate Phil Ruffin and the Oakland Athletics falling through, the billionaire is still behind the team relocating to Southern Nevada.
Ruffin and the A's were working on a deal for the 37-acre Las Vegas Festival Grounds site located on the southwest corner of Las Vegas Boulevard and Sahara Avenue. Despite negotiations reaching advanced stages, the two sides did not finalize terms on the site.
"Mr. Ruffin is very supportive of the A's and is looking forward to them coming to Las Vegas. Unfortunately, they could not work out a deal," Ruffin spokeswoman Alicia Capanna said.
The A's last month announced they entered into a binding agreement with Station Casinos parent company, Red Rock Resorts, on 49 acres located on the northwest corner of Tropicana Avenue and Dean Martin Drive. The plot of land is the site of the former Wild Wild West casino.
That site, which was considered early on in the A's Las Vegas dealings but eventually fell off the team's list of potential sites, came out of left field. At the time, the A's were down to the Ruffin-owned Las Vegas Festival Grounds, the Tropicana and the Rio.
The A's shot down Rio owner Dreamscape Companies' $1 dollar offer for 22 acres located next to the hotel, located on Flamingo Road, just west of the Strip.
The A's who met with north Strip and downtown Las Vegas resort operators while the Festival Grounds site was still in play, were given full support by the group.
The A's pitched the idea of those hotels, which included Ruffin's Circus-Circus, Resorts World and the Circa, backstopping any tax revenue shortfall in a potential special tax district that would be set up around the stadium site.
"He also said that he is not interested in any backstop," Ruffin's spokeswoman said.
The A's are seeking a similar tax district for the Wild Wild West site, with hopes to land up to $500 million in public funds for the planned $1.5 billion stadium. Steve Hill, Las Vegas Convention and Visitors Authority president and CEO, said last week a potential backstop deal is not in play on the A's announced site.
Ruffin joins Resorts World President Scott Sibella and downtown casino owner Derek Stevens as still in support of the A's relocating to Las Vegas, despite the team not striking a deal for the Festival Grounds site.
"I'm a big supporter of the Oakland A's coming to Las Vegas," Stevens told the Review-Journal last week.
Contact Mick Akers at makers@reviewjournal.com or 702-387-2920. Follow @mickakers on Twitter.