Tropicana demolition plan on hold as A's finalize ballpark plan
Updated July 20, 2023 - 8:25 pm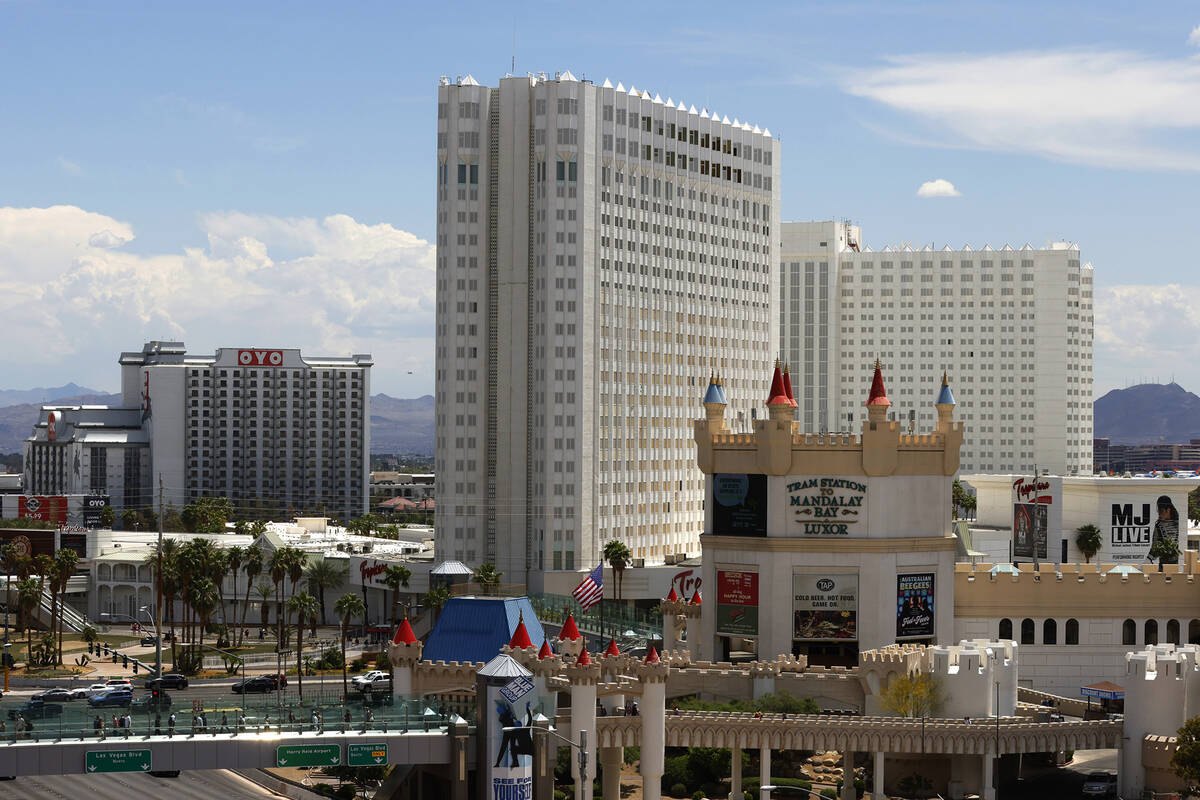 When and how the Tropicana hotel will be torn down is still up in the air as Bally's Corp. executives wait for the Oakland Athletics to finalize their Las Vegas ballpark plans.
With the A's planning to construct a $1.5 billion, 30,000-seat stadium on at least 9 acres of the 35-acre Tropicana site, the decades-old resort will have to be demolished to make way for the ballpark.
Soo Kim, chairman of Bally's Corp. said details of that process are still being determined, as the A's relocation effort with MLB plays out.
"I am still waiting for them to get through their stadium design process," Kim told the Las Vegas Review-Journal Thursday in an email. "But I think it's all coming together."
The A's could not be reached for comment on where the design process stands.
With the timeline still to be determined, Kim said he also isn't sure how the demolition of the Tropicana would be carried out.
Kim has previously stated that the Tropicana could be torn down in segments, allowing for initial ballpark work to begin, while still having some portion of the resort open.
The other option is bringing down the Trop all at once, which would open the possibility of imploding the building, something that Las Vegas has been known for in the past when demolishing older resorts to make way for new projects.
Bally's Corp., which owns the Trop, and Gaming and Leisure Properties Inc. have agreed to provide the 9 acres of land to the A's, valued at $180 million, free of charge. Additional acreage could also be provided to the A's if the organization needs it to allow for some form of a retractable roof to be included with the ballpark.
Senate Bill 1 signed into law last month by Gov. Joe Lombardo earmarked up to $380 million in public funds to go toward the A's planned Las Vegas stadium.
Tentatively the A's hope to begin construction on the Strip ballpark at the end of 2024 or beginning of 2025 and have the facility ready to go for the start of the 2028 MLB season.
The A's are in the midst of putting their relocation application together to submit to the MLB's relocation committee. That panel will provide a report and recommendation to MLB, after which a vote of league owners could be called to decide the A's Las Vegas fate.
Las Vegas Convention and Visitors Authority President and CEO Steve Hill believes that process would be wrapped up in the not-too-distant future.
"I would imagine over the next couple of months that could reach a conclusion," Hill said last week.
Contact Mick Akers at makers@reviewjournal.com or 702-387-2920. Follow @mickakers on Twitter.