Will A's need all $380M of public funds for ballpark? Not likely
Updated July 14, 2023 - 11:22 am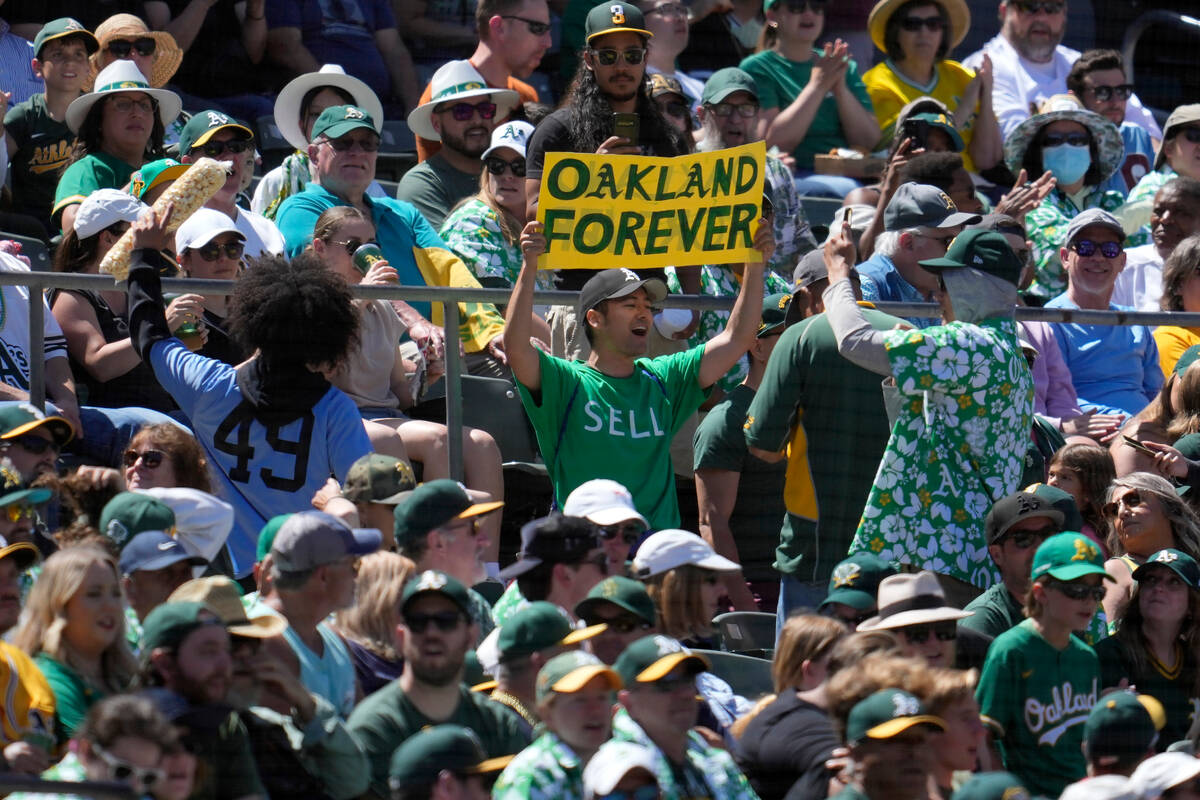 Although Senate Bill 1 provides the Oakland Athletics up to $380 million toward constructing a planned $1.5 billion Las Vegas ballpark, it is unlikely the team uses that full amount.
Instead, the team is likely to use around $340 million toward constructing a 30,000-seat, retractable roof stadium on 9 acres of land at the Tropicana site, according to Steve Hill, Las Vegas Convention and Visitors Authority CEO and President.
"It's capped at $380 million, but it's almost certainly not going to get to $380 million," Hill, who also serves as chairman of the Las Vegas Stadium Authority, told the Las Vegas Review-Journal.
The funding basically breaks down three ways, Hill said.
The state will contribute $180 million in transferable tax credits, of which up to $120 million could be repaid via the tax revenue generated at the ballpark site.
Clark County will contribute $25 million that would go toward infrastructure upgrades needed around the site, and finally Hill thinks $120-$135 million would derive from various taxes generated at the stadium site, but that number could grow if interest rates drastially change.
A projection of the taxes that will be generated at the stadium will be used to issue bonds, Hill said.
The A's would be on the hook for privately financing the remaining estimated $1.1 billion of the stadium's projected cost.
Contact Mick Akers at makers@reviewjournal.com or 702-387-2920. Follow @mickakers on Twitter.