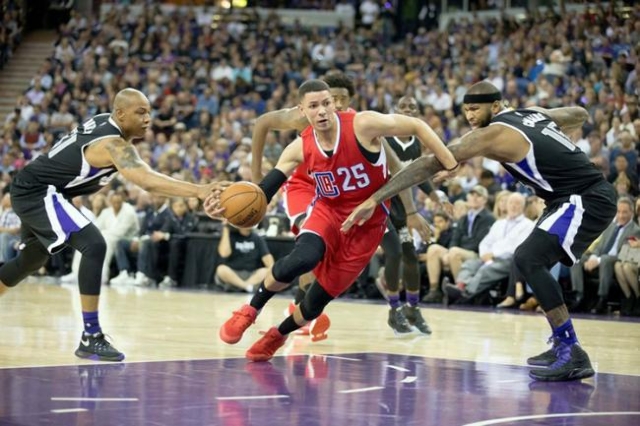 Los Angeles Clippers guard Austin Rivers was fined $25,000 by the NBA after an incident on Wednesday night at Sleep Train Arena in Sacramento, Calif.
NBA executive vice president of basketball operations Kiki VanDeWeghe announced the disciplinary action on Thursday.
With 7:47 left in the fourth quarter of the Clippers' season opener against the Sacramento Kings, Rivers flung a seat cushion into the stands that hit a spectator, who appeared to experience discomfort around her eyes for an extended period.
Fans in the second-row area near where the woman was struck expressed concern and created a stir.
The 23-year-old Rivers, who is the son of Clippers coach Doc Rivers, finished with three points, two rebounds, two steals and one assist in the Clippers' 111-104 road win.
The Clippers played host to the Dallas Mavericks on Thursday night.