Avalanche edge Kings in overtime in Frozen Fury finale
October 8, 2016 - 11:10 pm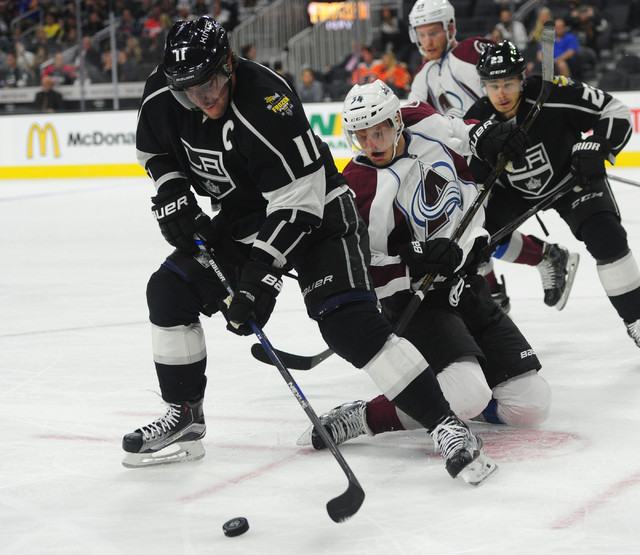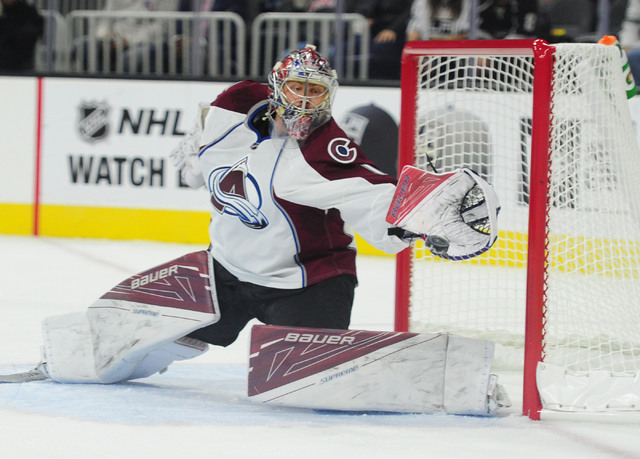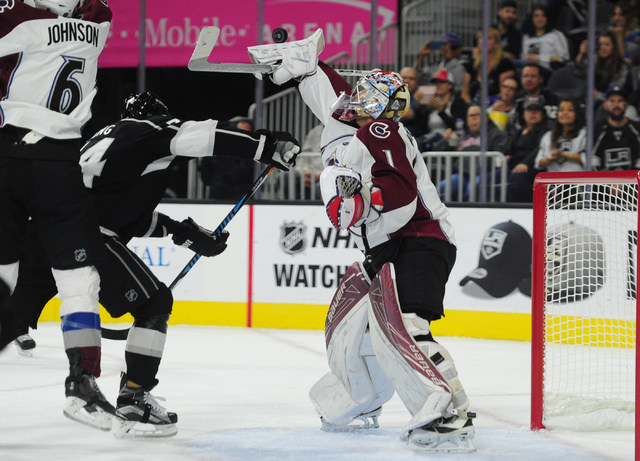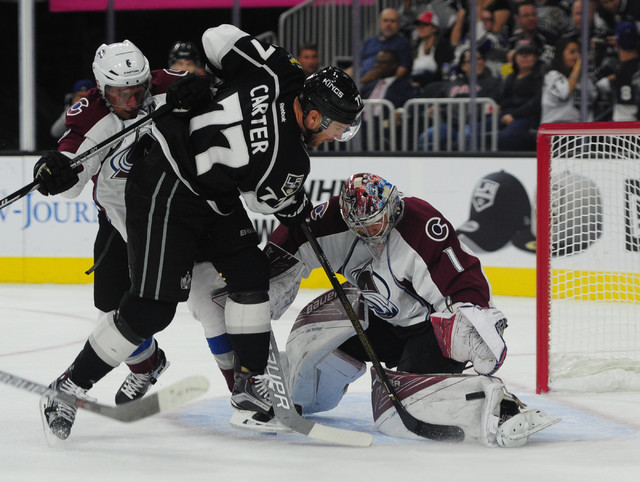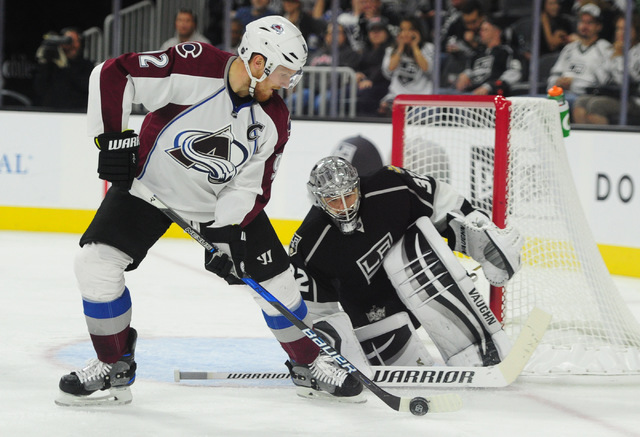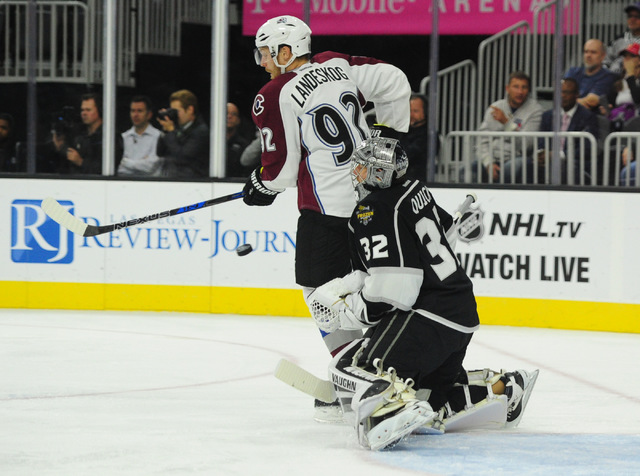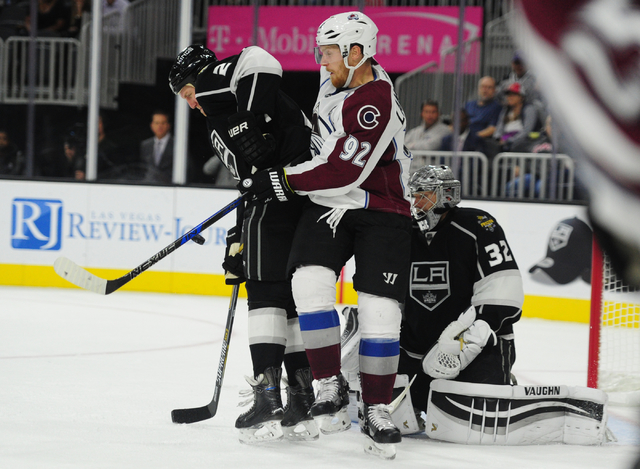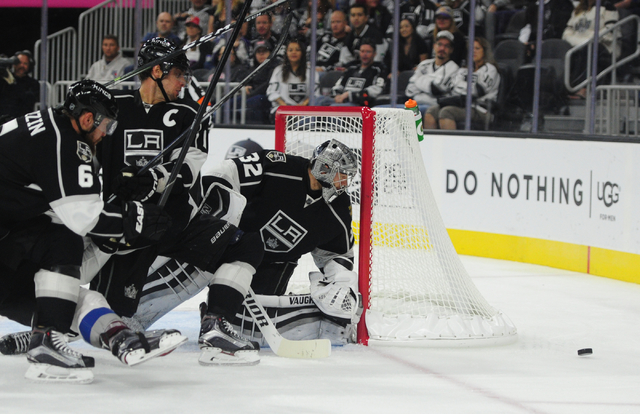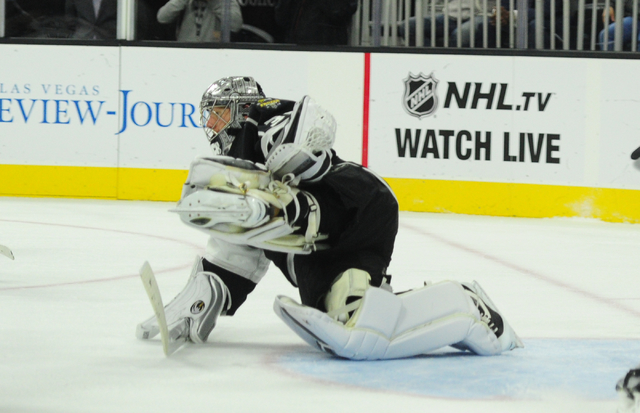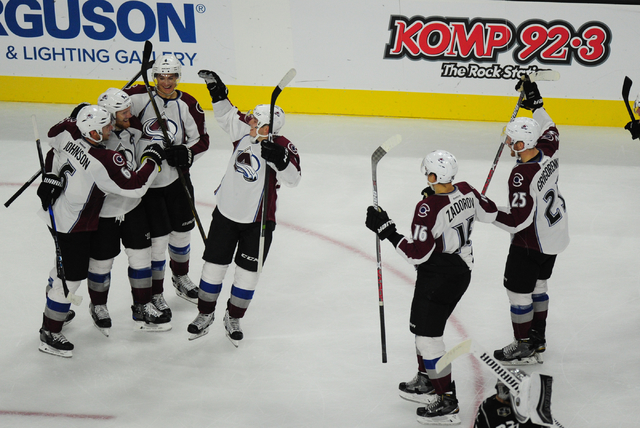 It started in 1997, with the Los Angeles Kings getting the best of the Colorado Avalanche 4-3 in overtime at the MGM Grand Garden.
On Saturday, the final chapter of the preseason NHL rivalry that was Frozen Fury was written, this time at T-Mobile Arena. And it was Colorado that prevailed 2-1 in overtime before an announced crowd of 16,519, as Avs captain Gabriel Landeskog scored 37 seconds in after Mikhail Grigorenko tied it with 1:14 to play in regulation.
The win gave the Avalanche a 6-0 preseason record. The Kings, who lost for the second time in two nights, finished 3-5.
"We believe in ourselves," Landeskog said. "There's still work to do, but we're getting better every day."
It has been fun for the players and especially the fans from both teams who have used the annual trek to Las Vegas to start building hostility toward each other as another hockey season would begin. But with the NHL having given Las Vegas a team, the city no longer needs to import teams to placate local fans.
Starting next October, the Kings and Avalanche will be the enemy. Their fans still might travel to Las Vegas, but don't expect any love from Las Vegas fans.
"I think it's going to be good that Vegas has a team of its own to root for," said Kings goaltender Jonathan Quick, who made 27 saves. "I think it's going to be a good rivalry for us with Vegas."
Kings captain Anze Kopitar said playing in T-Mobile compared to the MGM was different.
"It felt more like a regular game," he said. "You weren't walking through a casino to get to the rink."
"Absolutely, we'll miss it. It's been a lot of fun," Landeskog said of the Frozen Fury series, in which Los Angeles went 10-7.
Before the opening face-off, the torch was passed figuratively in the form of a silver hockey stick from Luc Robitaille, the Kings' Hall of Famer and president of business affairs, to Las Vegas owner Bill Foley.
Losing two in a row was not the way for the Kings to build momentum heading into opening night. They appeared to be finishing the preseason on a positive note, as Jeff Carter's second-period goal seemed to be holding up. But the Avalanche capitalized late and in overtime.
Los Angeles opens the regular season Wednesday at San Jose, a true rival for the Kings. Focus won't be an issue, especially with two points that count in the standings up for grabs.
"We played a decent game," Kopitar said. "The last two minutes of regulation we got a little careless, and we turned it over in overtime and they took advantage. But we'll be ready to go on Wednesday."
Contact Steve Carp at scarp@reviewjournal.com or 702-387-2913. Follow on Twitter: @stevecarprj.