5 times things went wrong at Las Vegas' Cashman Field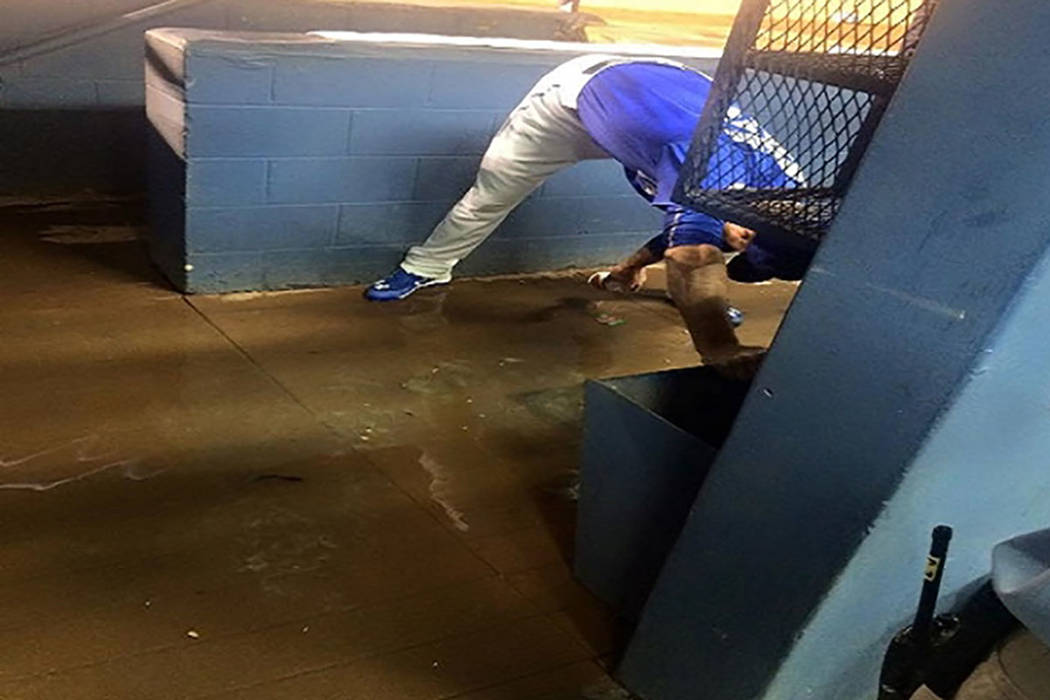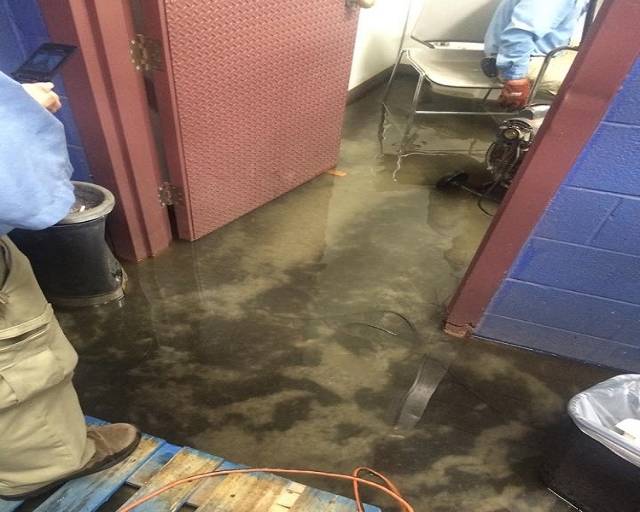 Editor's note: This is the fifth in a monthly series that looks at some of the best and most memorable baseball teams and players to call Cashman Field home. The 51s will move into a new stadium, Las Vegas Ballpark, next season in Summerlin.
Across 36 seasons of operation at Cashman Field and thousands of games, certainly not everything has gone off without a hitch at the park.
Most famously, there was a sewage backup in 2015, forcing the 51s out of their dugout during a game.
Here's five Cashman Field mishaps — some a result of the weather, some a result of the facility — that stick out:
Sewage backup
If it wasn't obvious by that point that Cashman Field had deteriorated, a sewage backup into the dugouts in 2015 should have done it.
In the offseason following that, Pacific Coast League president Branch Rickey wrote a letter to LVCVA expressing the league's concerns because of "additional troubling events."
"That's probably No. 1. That was not a good situation, but everybody handled it the best they could," longtime media relations director Jim Gemma said. "Our players went out and sat on the chairs in front of the dugout at the end of the game because it was like a quagmire down there, to my understanding."
Easter egg meltdown
It might be funny now, but an outfield covered in chocolate wasn't so funny back in 1993.
"We like to talk about the … Easter Sunday game where they did the chocolate Easter egg hunt in left field," general manager Chuck Johnson said. "It was warm. They were tin foil so they all melted. You had kids in their Sunday best running off the field covered in chocolate and D.J. Dozier … dove to make a catch and he got up covered in chocolate."
July power outage
Usually held on either July 3 or July 4, the 51s shoot off their biggest fireworks show of the year in front of one of their biggest crowds of the year.
But in 2011, it didn't go as planned. A transformer blew out down the street, and Cashman Field lost power, forcing the team to postpone the game.
"A big thunderstorm came through and we lost power and we waited to see if it was going to get on," Johnson said. "I mean, we had no power.
"The emergency power didn't even power what we needed it to, so we had to get a megaphone to go out there and tell people that fireworks are going to start in 30 minutes or something. That was already after a 30-minute delay, but, yeah, we lost power on July 3."
No Big League Weekend
Though it was no fault of their own, Big League Weekend, the most popular weekend of the year, at Cashman Field was completely wiped out in 2004.
With heavy rains, Gemma said the Rockies and Rangers never even saw the field.
"I remember old Buck wasn't very happy," Gemma said of Buck Showalter, the Rangers' manager at the time.
Tree catches fire
Around 20 years ago, team president Don Logan estimated, some fireworks caused damage at the park.
"The fireworks started one of the palm trees on fire and it burned down," Logan said. "It looked like a big old Tiki torch and it burned it halfway down until they put it out. But the fireworks wiped down a palm tree."
More 51s: Follow all of our Las Vegas 51s coverage online at reviewjournal.com/51s and @RJ_Sports on Twitter.
Contact Betsy Helfand at bhelfand@reviewjournal.com. Follow @BetsyHelfand on Twitter.