51s blast Fresno in home opener
April 12, 2017 - 12:41 am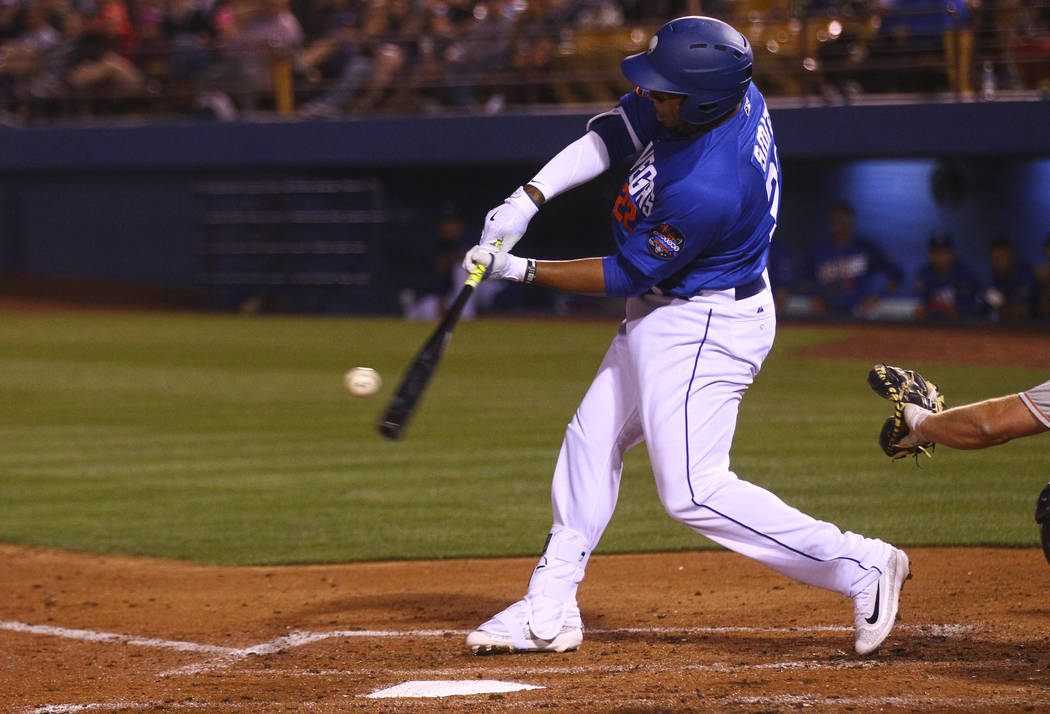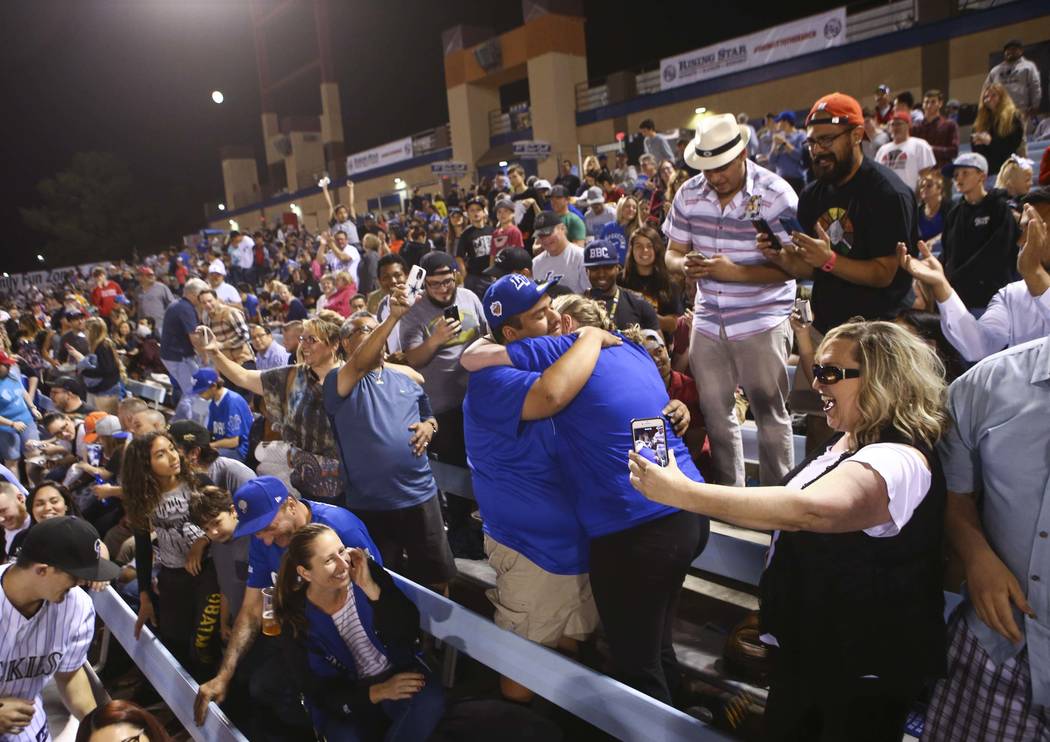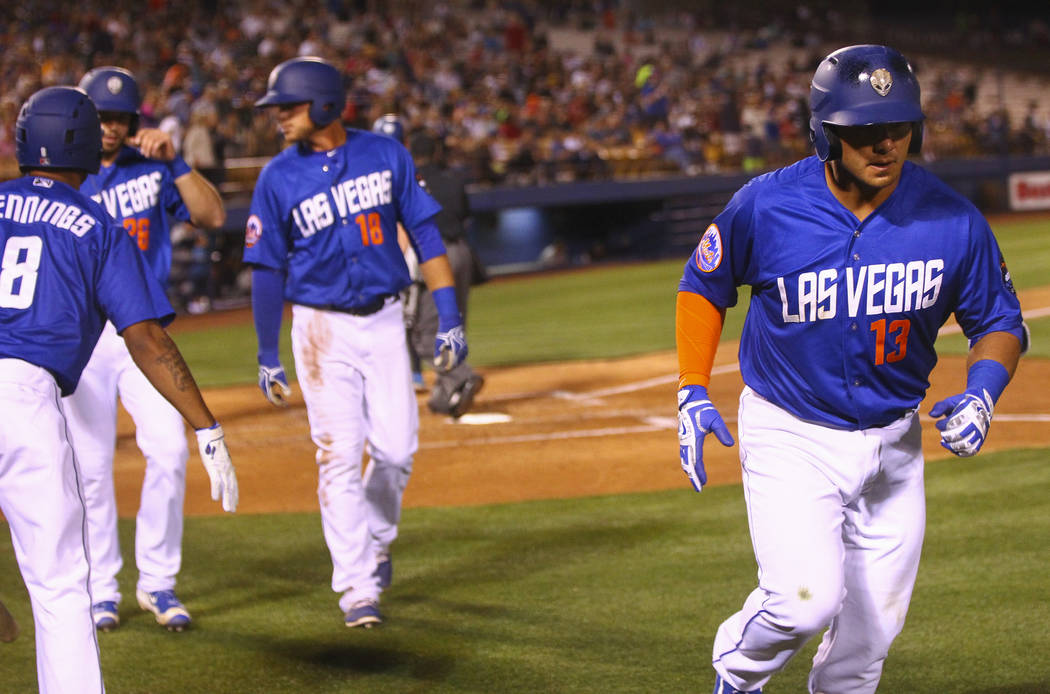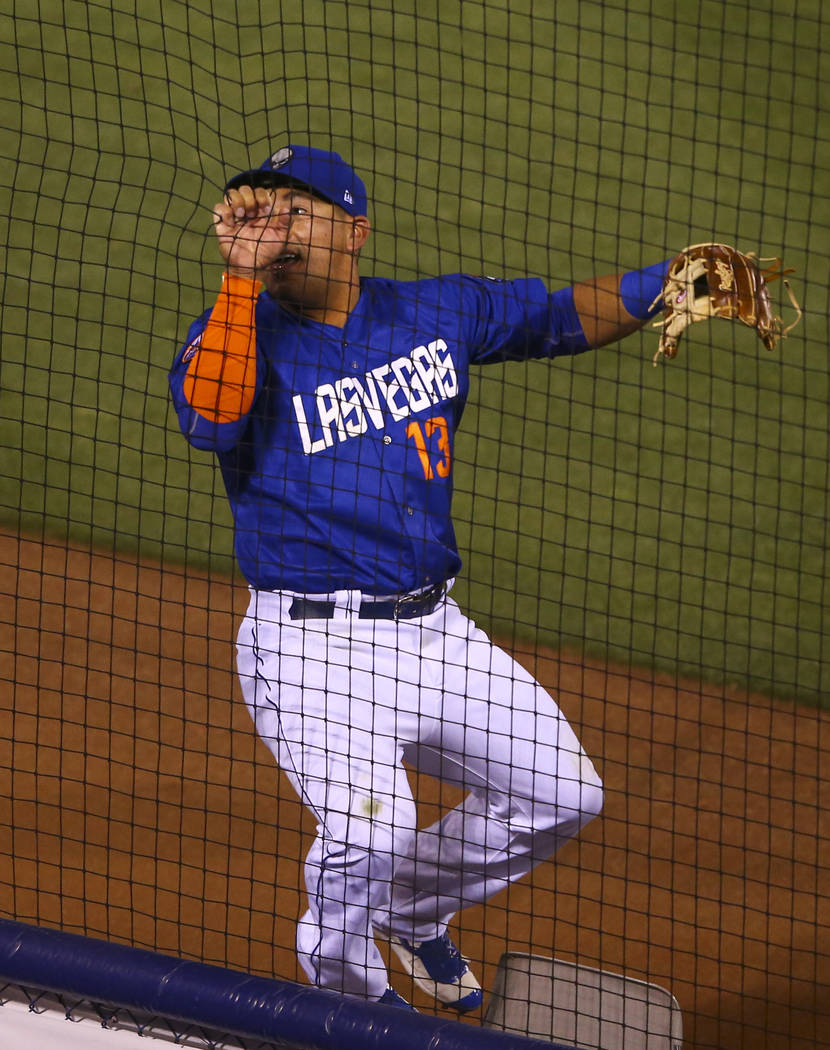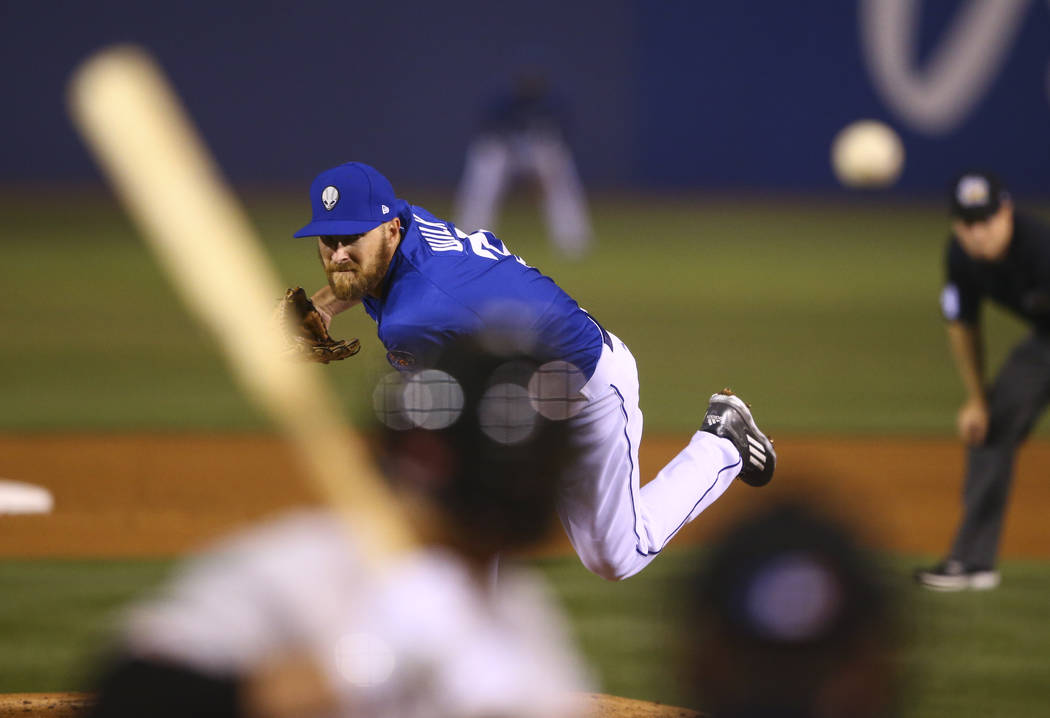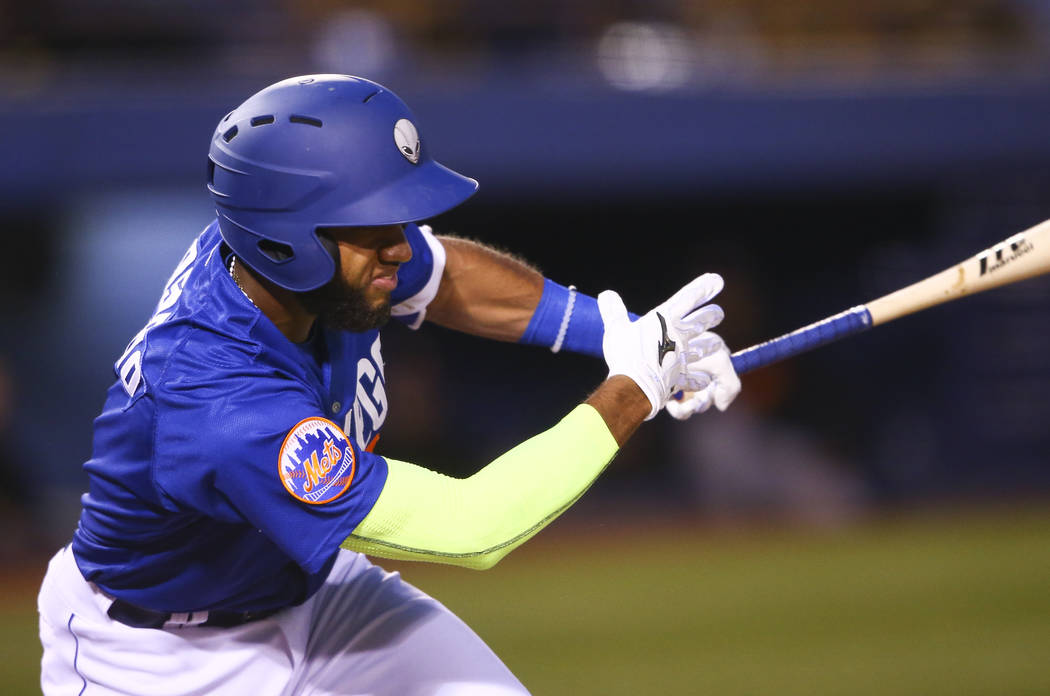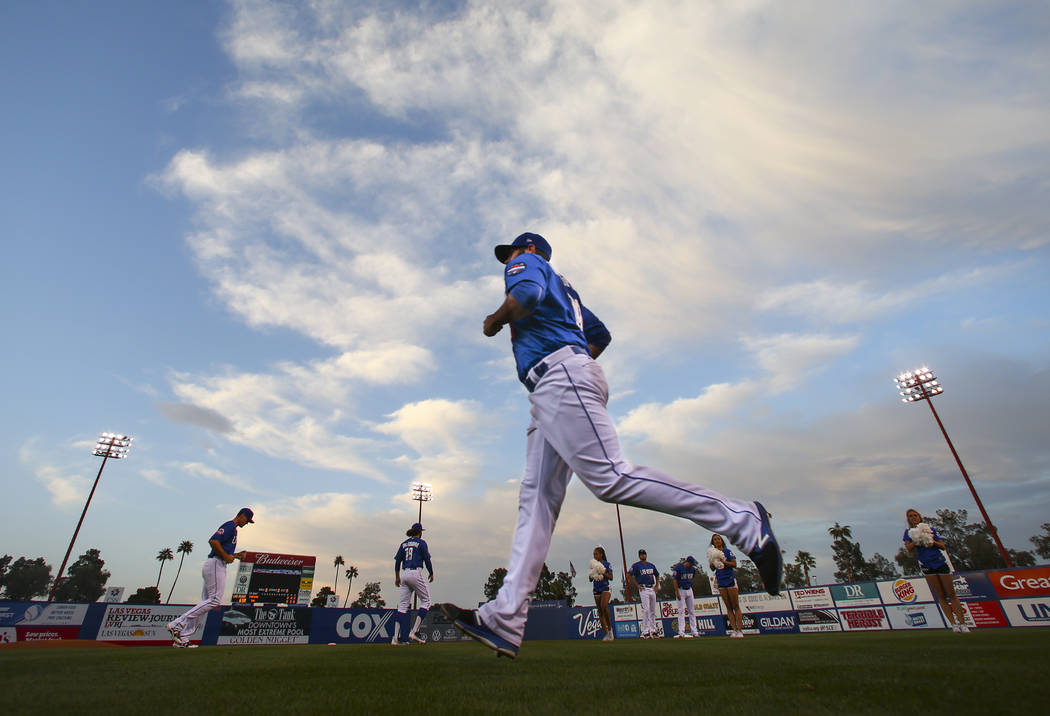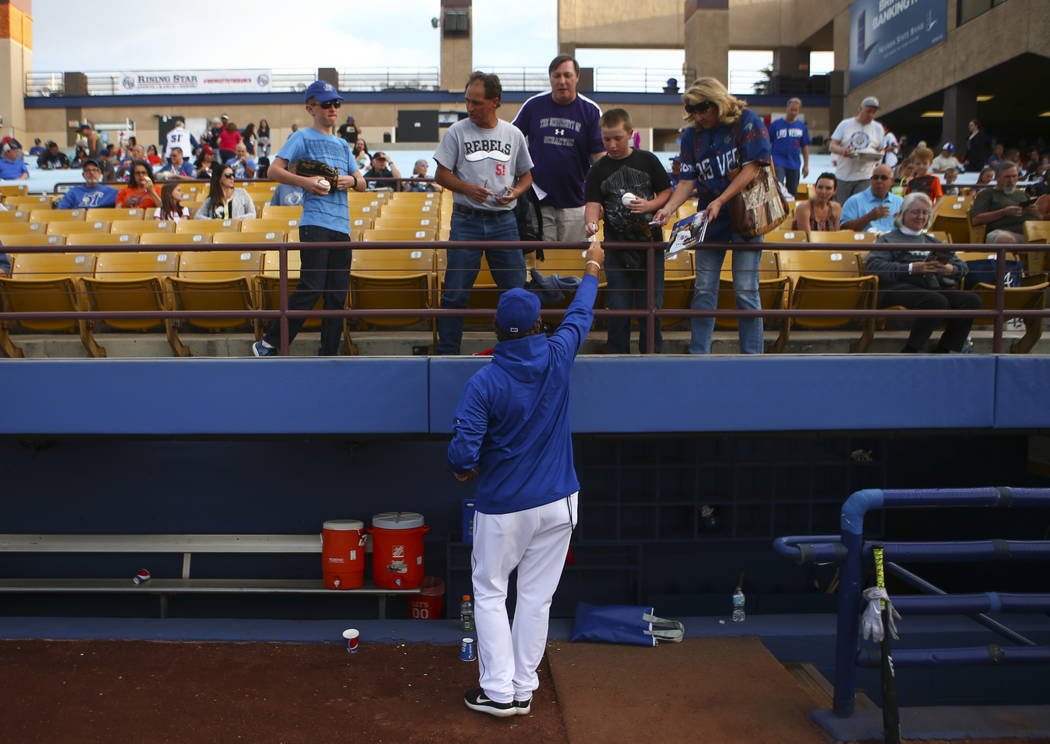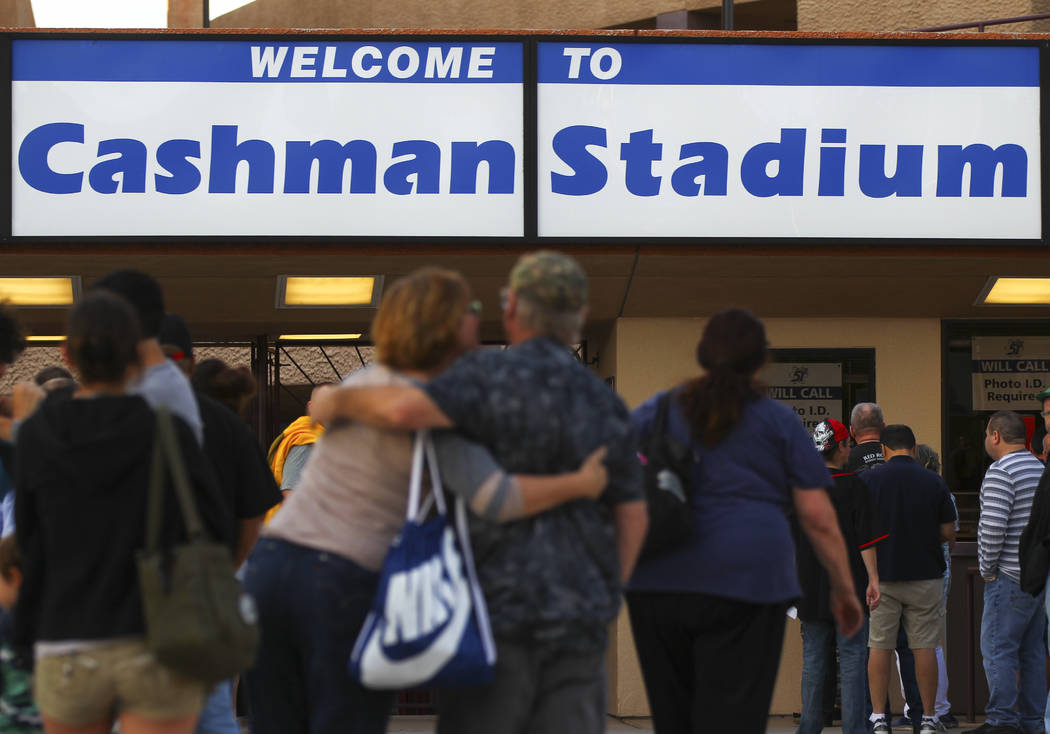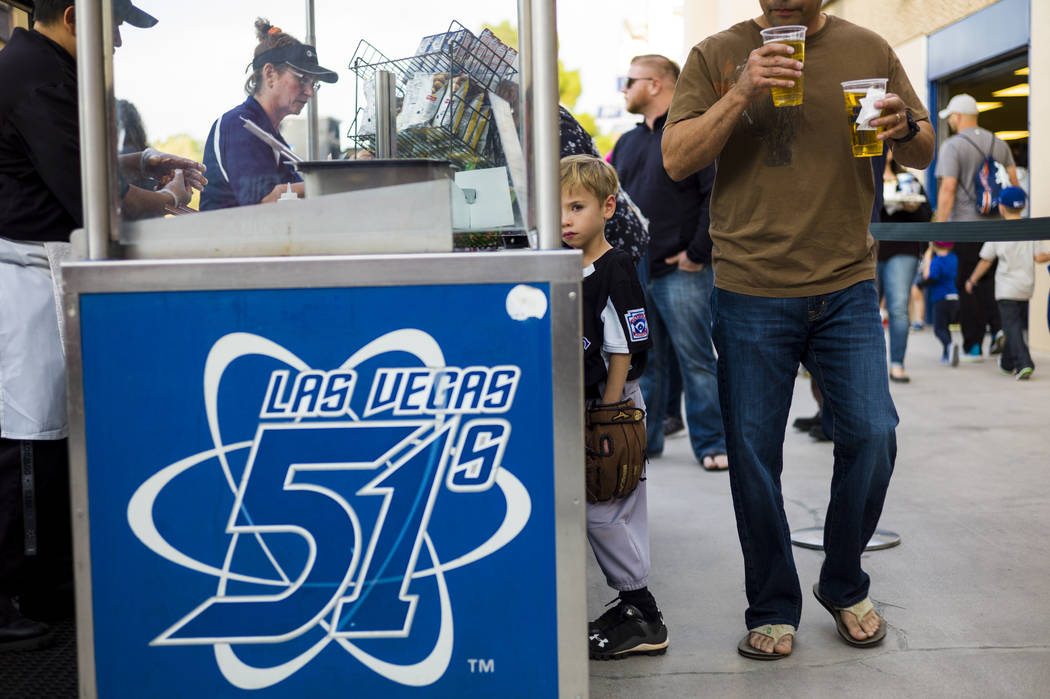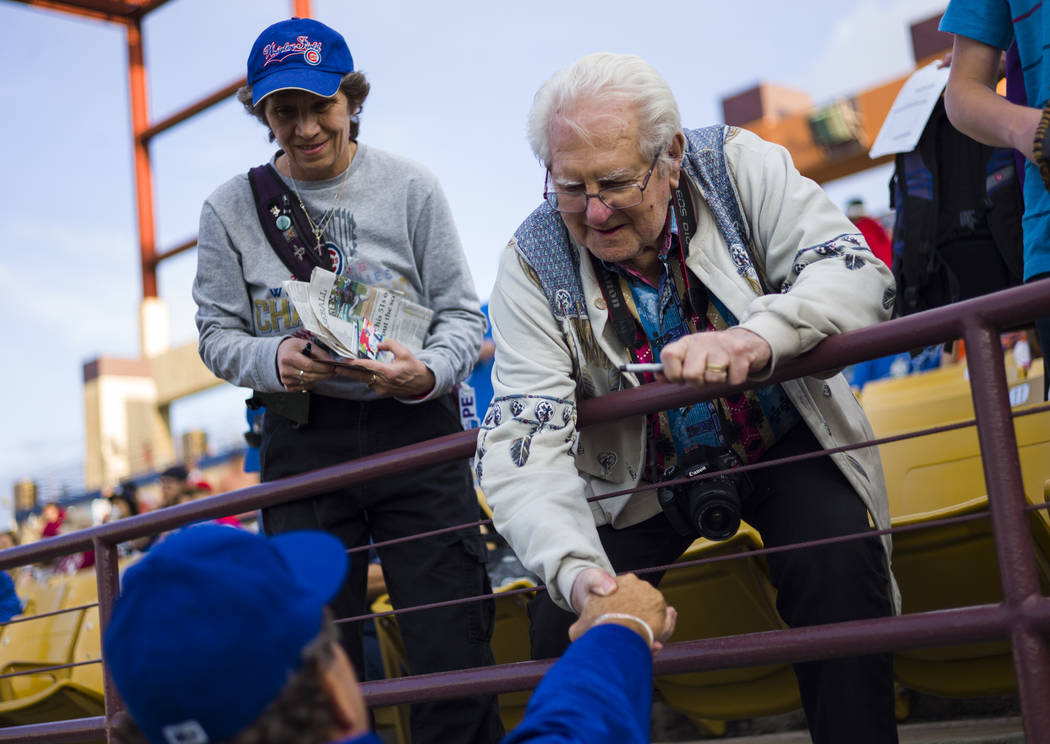 Throughout the first five games of the season, the 51s were waiting and waiting for the big hit to come.
For the most part, it didn't.
They went 3-for-40 with runners in scoring position, but managed to salvage two wins in those five games.
Tuesday, the big hits came.
The 51s (3-3) demolished Fresno (3-3) 21-6 on Opening Night at Cashman Field, scoring 12 more runs in one game than they did in their first five.
"Our lineup is pretty good and pretty deep so we knew that eventually we would break out for a game like this," first baseman Dominic Smith said. "We were definitely due. We didn't come up big with runners in scoring position over the last four games, five games, so you knew that that was going to eventually change."
The scoring started early with shortstop Amed Rosario driving in Matt Reynolds with an RBI single in the first inning.
Rosario drove in the team's next run in the third inning on a fielder's choice after hustling to beat out a throw from second to avoid the double play.
And then, the rest of the team got involved.
"Hitting is contagious and winning is contagious. Losing is contagious," manager Pedro Lopez said. "We've got to make sure that we keep preaching to these guys what we're trying to do and what our approach is and they're doing a good job. (Hitting coach) Jack (Voigt's) doing a good job with them, too, making sure that those guys are sticking with the game plan."
Third baseman Phillip Evans hit his first home run of the season in the fourth, breaking the game open by giving the 51s a four-run lead.
"I know it's early but I hit a little swing slump on the road and kind of (in) the first at-bat here tonight," Evans said. "I think I just kind of slowed the game down a little bit, took a deep breath and enjoyed Vegas and put a good swing on it (and) busted the game open. That's what it's all about. That's when the team starts having some fun."
Desmond Jennings provided the bulk of the damage in the six-run run fifth with a bases-clearing triple, An inning later, Jennings was up once again with the bases loaded, hitting a fly ball that right fielder Preston Tucker failed to catch for three more runs.
Smith, the Mets' second-ranked prospect, hit his first Triple-A home run in the seventh inning and Gavin Cecchini added a three-run shot in the eighth, both off of position players.
Cecchini led the team with four runs driven in while Smith, Evans, Jennings and Kevin Plawecki each had three apiece.
Meanwhile, Smith led the team with four hits while Rosario and Plawecki had three each and Cecchini, Reynolds, Taijeron and Evans each had two.
On the mound, the 51s got a quality start from Adam Wilk who gave up two runs on five hits in his six innings pitched.
"Wilk did a really good job," Lopez said. "He gave us a chance for us to put the runs that we put on the board."
But Wilk's start was overshadowed by the offensive onslaught, which the 51s knew would come sooner rather than later.
"The game is not that easy and it takes, at times, it takes maybe a week, maybe it takes five games or six games, so hopefully this will be the game that kind of puts us around that curve and then from here on out, nothing but great things," Lopez said.
Contact Betsy Helfand at bhelfand@reviewjournal.com. Follow @BetsyHelfand on Twitter.
Up next
■ Who: Fresno Grizzlies at 51s
■ When: 7:05 p.m. today
■ Where: Cashman Field
■ Starters: Keegan Yuhl (0-1, 27.00 ERA) vs. Ricky Knapp (0-0, 1.50 ERA)
Next five
■ Thursday: Fresno at Las Vegas, 7:05 p.m.
■ Friday: Fresno at Las Vegas, 7:05 p.m.
■ Saturday: Sacramento at Las Vegas, 7:05 p.m.
■ Sunday: Sacramento at Las Vegas, 12:05 p.m.
■ Monday: Sacramento at Las Vegas, 7:05 p.m.
Key stat
Ricky Knapp threw six innings and gave up one run in his first start of the season Friday at El Paso. He gave up seven hits and struck out three.
RELATED
Will arrival of NHL and NFL to Las Vegas increase interest in 51s?