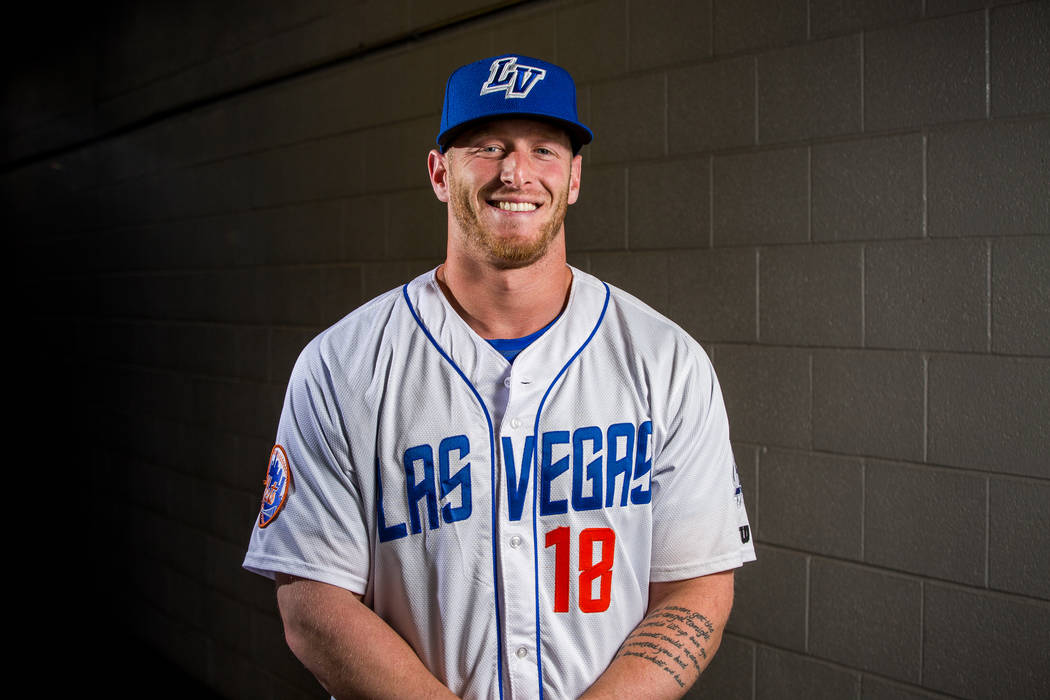 The 51s had to make contingency plans Thursday after starter Corey Oswalt fell sick Wednesday night.
That left the bullpen shouldering the load for nine innings.
And for about six of them, things were going pretty well.
The 51s had built up a seven-run lead and Logan Taylor and Drew Smith had combined to keep the Fresno Grizzlies scoreless.
But in the last three innings, the Grizzlies tore into that lead, coming back for a 10-8 victory.
"It's tough. You put up a lead and percentages say you're probably going to come away with a win. We're well aware that in this league runs can get put up real fast in these ballparks," outfielder Zach Borenstein said. "No lead is really safe in this league so you want to be able to add on as much as you can and try to put another run up and not be too content with whatever lead you have early on."
Borenstein helped lead the offensive charge, going 3-for-4 with a home run, three runs scored and two RBIs.
Dominic Smith, Borenstein, Bryce Brentz and Johnny Monell went a combined 11-for-16, providing a bulk of the damage as the 51s (5-10) scored two runs in the second, three in the third and two in the fourth.
"It was just a matter of time before we were going to come around but it's huge to get guys on base and have the middle of your order swinging the bat well," Borenstein said. "You can put up some runs real quick that way."
And they did.
But that lead disappeared real quick, too, as the later innings rolled around.
Jamie Callahan gave up a run in the seven inning and three more in the eighth. Matt Purke also gave up a run in the eighth as the Grizzlies (11-4) whittled the Las Vegas lead down to 7-5.
Jacob Rhame came on for the save, but he couldn't close it out, giving up a game-tying, two-run blast to A.J. Reed and then three more runs, including two on a passed ball.
"You've got a 7-0 lead. Unfortunately, that was the back end of our bullpen … Callahan, Purke. Rhame is one of our best relievers," manager Tony DeFrancesco said. "Unfortunately, it didn't work out for the guys today. They got a couple seeing-eye hits, a couple balls down the line fell in and the home run tied it. You're hoping to go into the ninth inning, you have a chance to win it with a two-run lead.
The 51s did rally in the ninth inning, scoring a run and bringing the game-winning run to the plate before David Thompson struck out to end the game.
The loss was the second time in six days that the 51s have watched a seven-run lead slip away, the other time coming in El Paso on April 14.
"Guys that didn't get the job done, no one's going to be harder on themselves than them," Borenstein said. "We've just got to do a better job of adding on to leads and being able to hold teams at bay a little bit and come away with a win."
Contact Betsy Helfand at bhelfand@reviewjournal.com. Follow @BetsyHelfand on Twitter.