51s break ground on Las Vegas Ballpark in Summerlin
February 23, 2018 - 4:53 pm
Updated February 23, 2018 - 5:38 pm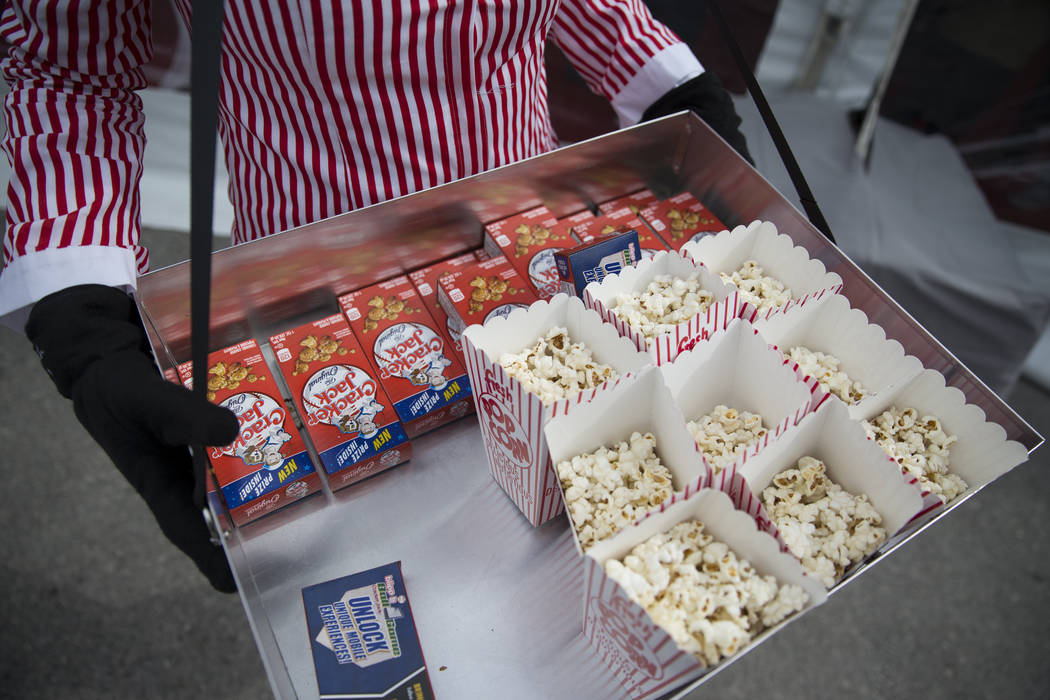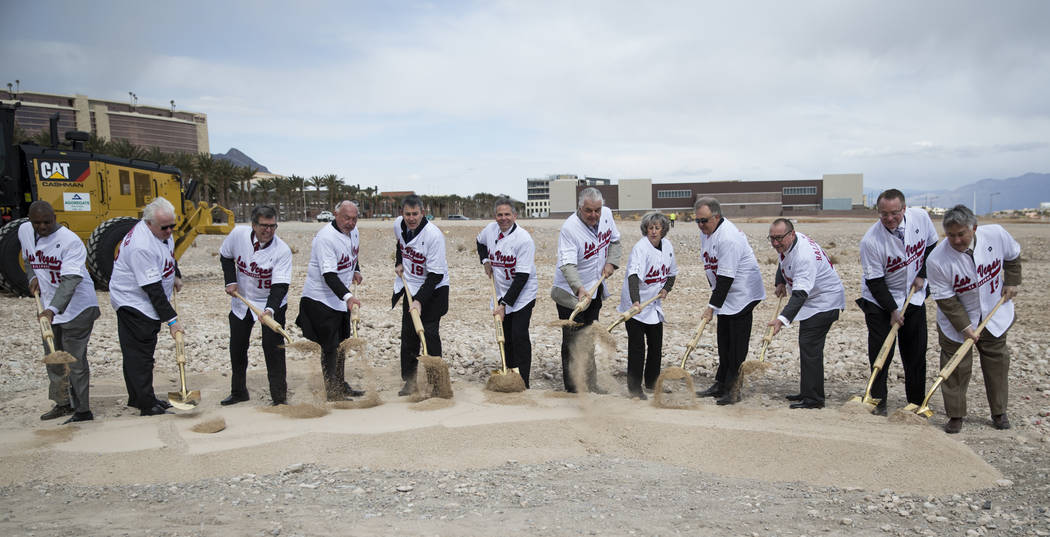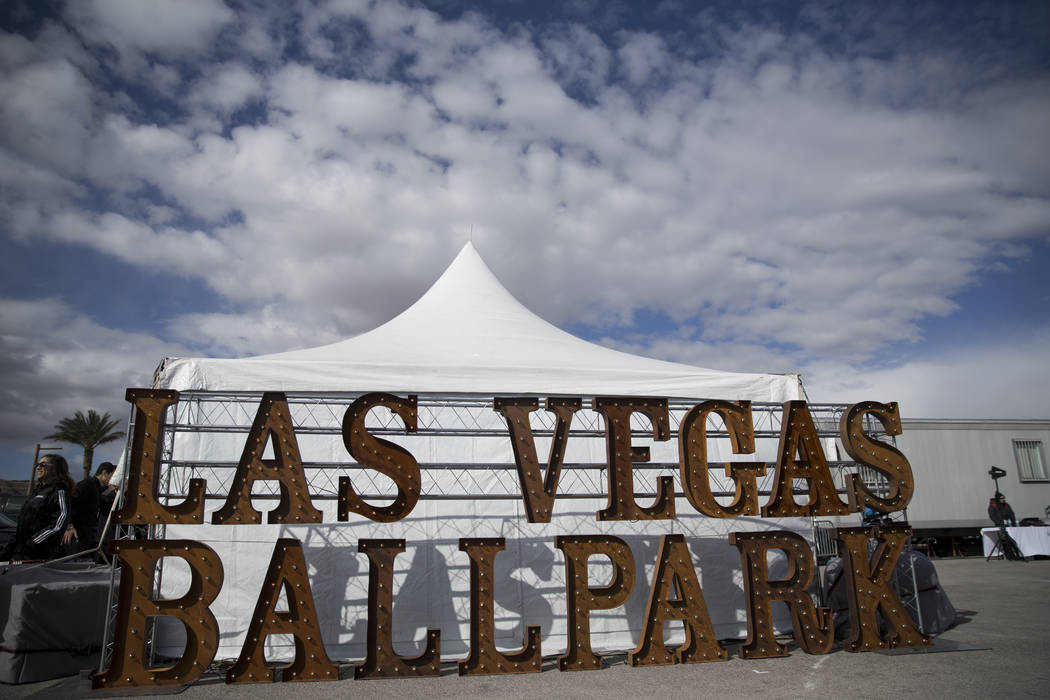 Heavy clouds and chilly weather did nothing to dampen the enthusiasm as the 51s officially broke ground on their new stadium, Las Vegas Ballpark, on Friday morning in Summerlin.
The project, which will cost about $150 million — an estimated $90 million for the stadium itself — is expected to be ready for the start of the 2019 season, making the upcoming season at downtown Cashman Field the last.
The park sits next to City National Arena, the Golden Knights' practice facility, and adjacent to Downtown Summerlin.
"We've been really close a number of times to having stadium deals and honestly as I sat up there thinking about it, the location here is better than anything else we ever talked about," 51s president Don Logan said.
Despite the lengthy process in getting a deal in place for the stadium, getting the stadium itself built will be on a compact timeline, with multiple people making assurances that the park would be ready come time for Big League Weekend next March.
"We've got 365 days to get this thing built. And I'm counting on the fact that we will open on time," said County Commission Chair Steve Sisolak, thanking Howard Hughes Corp. CEO David Weinreb and Summerlin President Kevin Orrock. (Howard Hughes Corp. has) committed to that and in a short year, that we'll be able to build this stadium," "I know we have the men and women that can put the concrete and the steel in the ground and get it done."
After a half hour ceremony, and blast of caliche, many of those involved with making the stadium a reality — including Logan, Weinreb, Orrock, Sisolak, Las Vegas Visitors and Convention Authority CEO and President Rossi Ralenkotter and others — turned dirt with golden shovels fitted with baseball bat handles.
"This is an asset that belongs to all of us who live in Southern Nevada," Ralenkotter, whose organization has a 20-year, $80 million naming rights and marketing agreement in place, said. "I couldn't be prouder (or) more happy."
Ralenkotter said Las Vegas Ballpark could be used for more than the 51s and Big League Weekend, serving as home for American Legion baseball, NCAA playoff games and high school state championships.
The stadium will hold 10,000 fans and will be outfitted with a pool, suites, party zones and decks, a kid zone and a host of other amenities — both for fans and players — that Cashman Field is lacking.
"If you've seen the design of this place, it's going to be phenomenal," Logan said.
More 51s: Follow all of our Las Vegas 51s coverage online at reviewjournal.com/51s and @RJ_Sports on Twitter.
Contact Betsy Helfand at bhelfand@reviewjournal.com. Follow @BetsyHelfand on Twitter.