51s fail to get timely hits in loss to Oklahoma City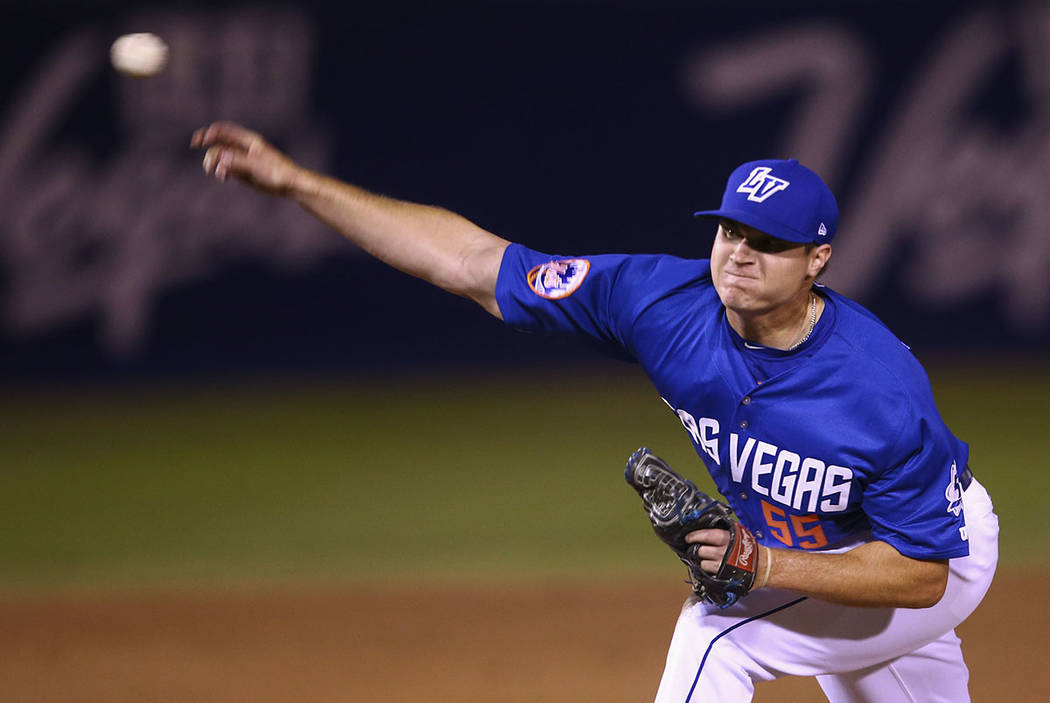 Twice, the 51s loaded the bases Sunday with no outs.
And both times, the 51s came away with little to show for it.
Those missed opportunities helped sink Las Vegas in its 5-3 loss to Oklahoma City on Sunday night at Chickasaw Bricktown Ballpark.
"We just have not been able to get a big hit," manager Tony DeFrancesco said. "Today we were 2-for-14 with runners in scoring position. We left the bases loaded a couple times and a big double play late in the game."
In the third inning, the 51s had a runner on first and second with no outs and didn't score.
Two innings later, they had a runner on second base with just one out and came away empty handed.
In the sixth inning, they loaded the bases with no outs before Jose Lobaton bounced into a double play. One run scored on the play, but that was all they would get as Ty Kelly struck out to end the frame.
And in the seventh, the 51s once again had the bases loaded with no outs, but Oklahoma City got out of it with a Cody Asche double play and Phillip Evans strikeout.
Had they cashed in on one, or multiple of these opportunities, the game could have been theirs.
But the 2-for-14 with runners in scoring position and 10 men left on instead doomed them.
"I think now they're maybe feeling a little bit of pressure," DeFrancesco said. "It's been happening way too many times and it kind of escalates. They want to be the guy and then they start chasing pitches out of the zone."
Asche and Peter Alonso drove in runs for the 51s in the first and ninth innings respectively. Alonso, in his second Triple-A game, had two hits and the RBI. Kevin Kaczmarski was the offensive star for the 51s, going 4-for-4 with a walk and two runs scored.
Starter Corey Oswalt gave up three runs in the first inning after the 51s had scored once in the top of the frame.
Those three runs gave the Dodgers the lead for the entire night. Oswalt pitched well in his start, though, not giving up another run in his outing.
He struck out five in his five innings of work, removed after just 80 pitches for a pinch hitter as the 51s had a scoring opportunity.
"They didn't really hit him hard," DeFrancesco said. "He just kind of (gave up) a couple bloop doubles down the left-field line and right-field line and then couple walks mixed in but he got out of it and he went through nine hitters in the first inning and then he kind of found his rhythm."
More 51s: Follow Las Vegas 51s coverage at reviewjournal.com/51s and @RJ_Sports on Twitter.
Contact Betsy Helfand at bhelfand@reviewjournal.com. Follow @BetsyHelfand on Twitter.