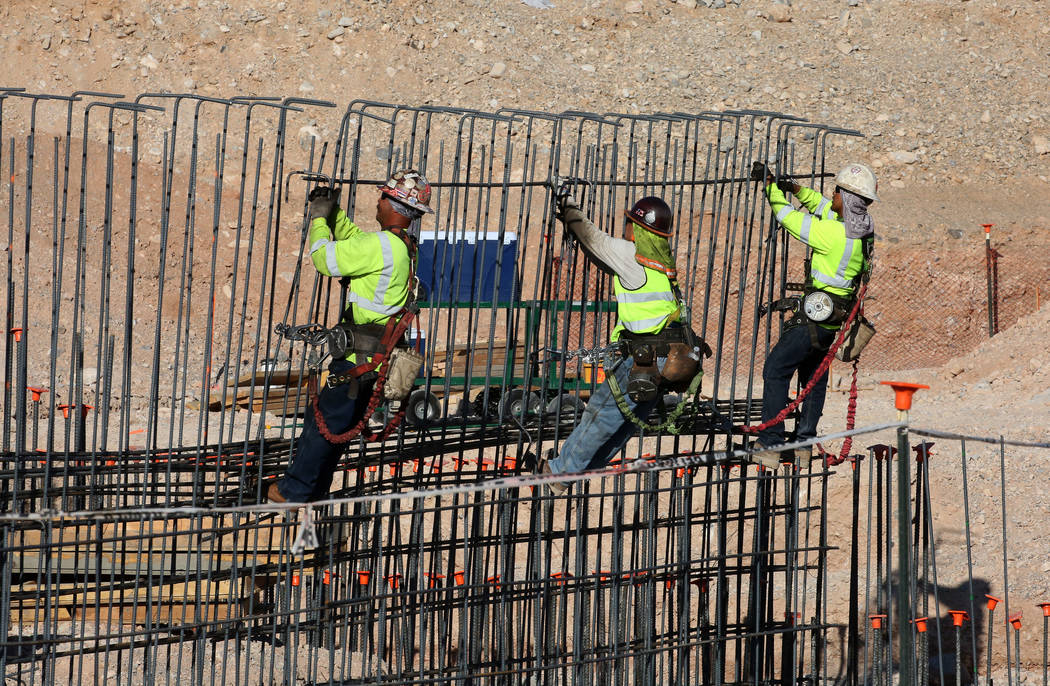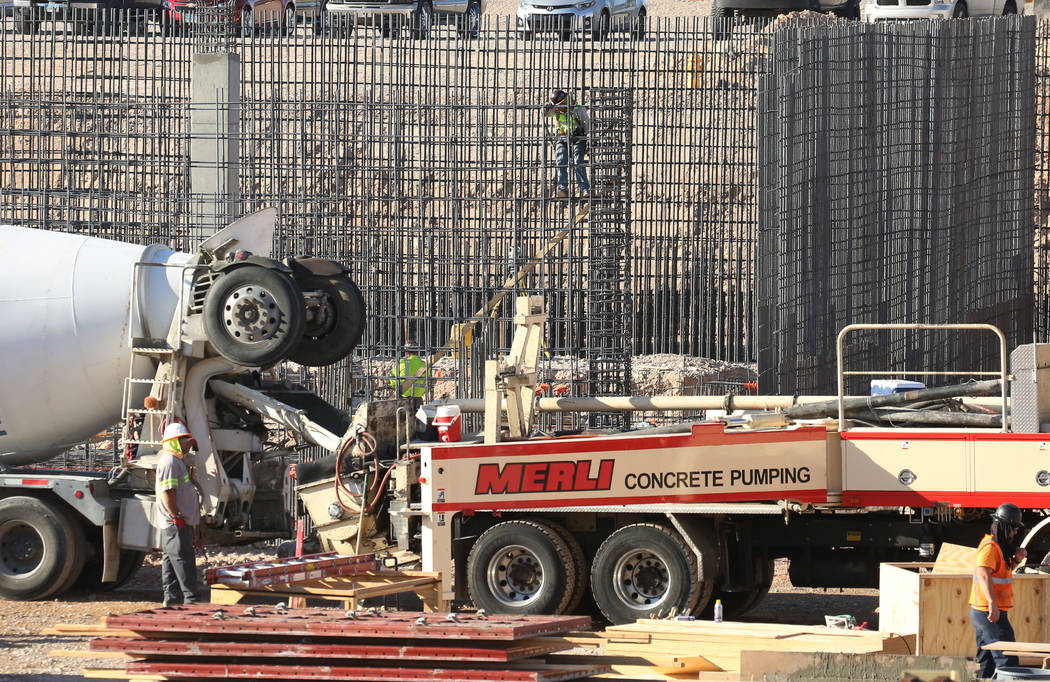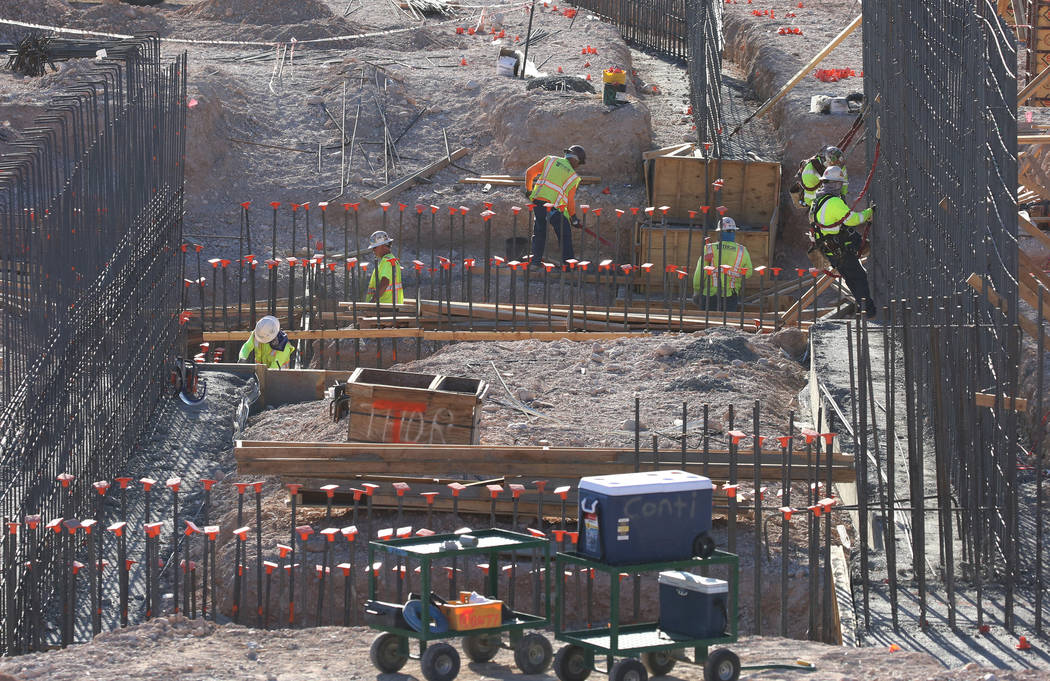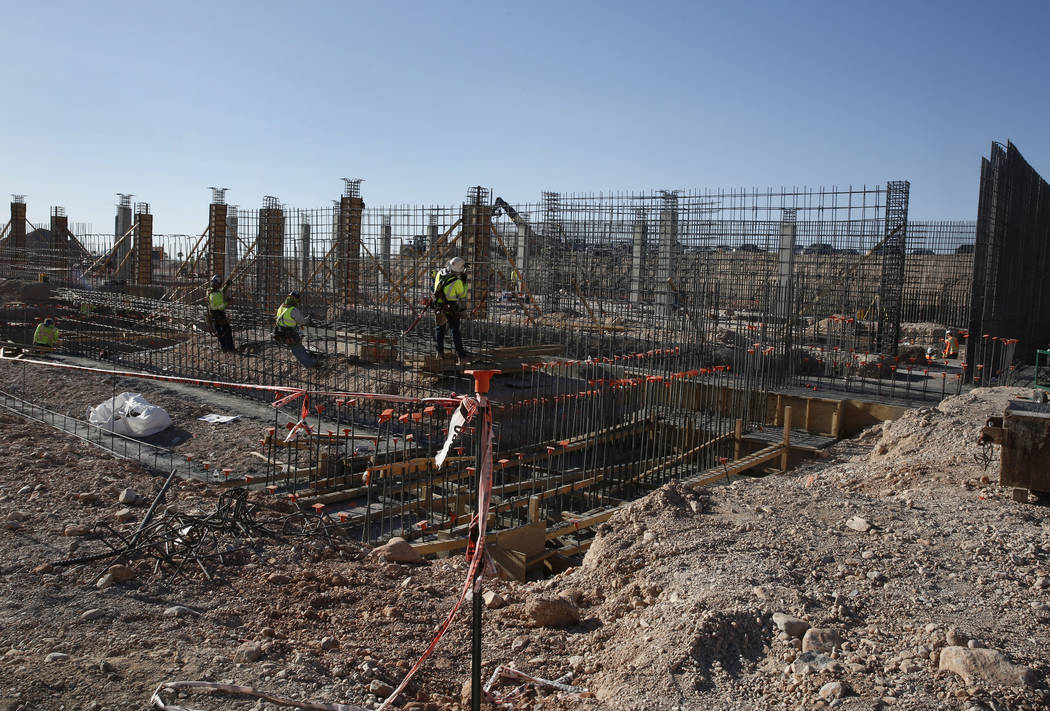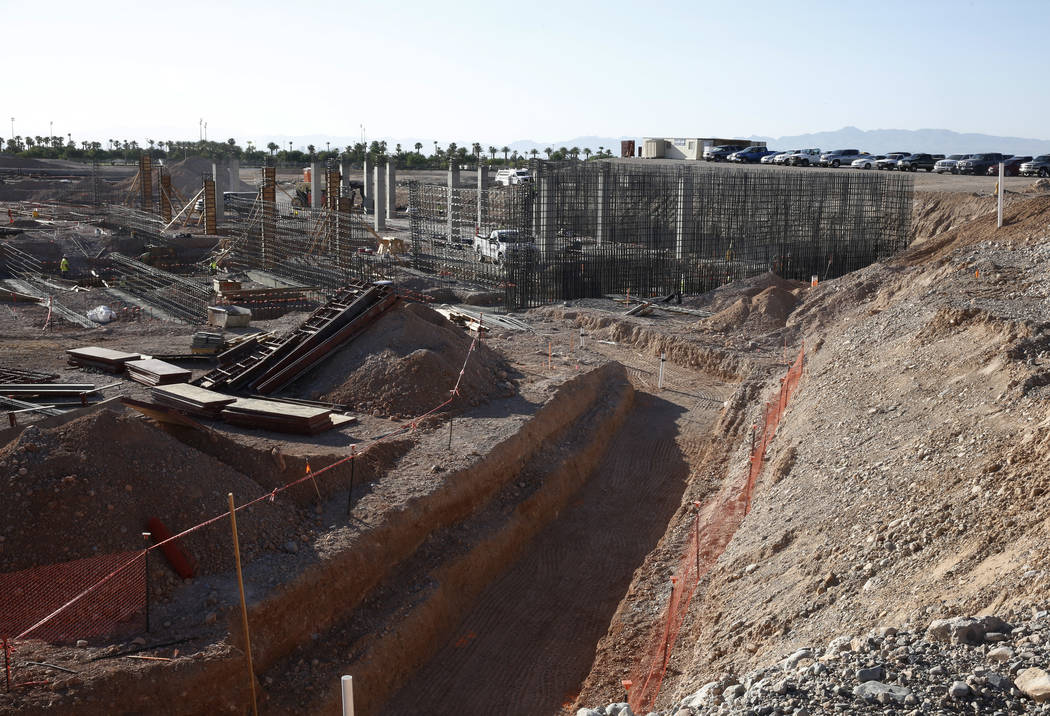 Construction, admittedly, is not Don Logan's forte.
But still, every morning, the 51s president heads to the Las Vegas Ballpark construction site to observe the work on the team's new stadium.
"I've been working on getting a stadium done for 20 years, so it's almost you've got to go every day to make sure that it's not a dream anymore, that it's a reality," Logan said. "The construction cam is cool, but I just like to go over there and check it out."
For everyone else who doesn't drive by the site in Summerlin every day, the team now has a construction camera, similar to the one the Raiders have, set up so fans can look at up-to-date views of the construction as well as a time lapse video.
And this week, the team also brought a virtual reality system to the Cashman Field club level where fans can take a tour of the new park.
"Back in the day, you would show people a rendering, maybe a Powerpoint with still pictures, and that's state of the art," Logan said of the virtual reality system. "It's cool."
Season ticket holders were first offered the chance to sign up for a virtual tour. The opportunity will be open to all fans soon.
Situated in a back area of the club level, vice president of ticket sales Erik Eisenberg sits by a computer, giving fans directions, pointing out details of the new park and answering questions during the tour.
"(It's) more tangible, something you can touch, something you can kind of get a better idea of," four-year season ticket holder John Andrews said. "They sent out an email with drawings, and it gave you perspective, but it means more when it's all together, when it's all drawn out. It kind of gives you a sense it's already built."
Fellow season ticket holder Steven Eisen was part of a focus group in which fans were asked about what they might like at the new stadium and what they like about Cashman.
Eisen also was among the first people to take the virtual reality tour and liked the perspective of the different seats and sightlines in the new park.
"They also have a chance to show you it's a much larger scoreboard, they're going to have the swimming pool that has some seats in it, they've got new concessions, larger areas, bar areas, they've got adult areas, they've got a kid zone, so just trying to show a lot of the enhancements and upgrades," Eisen said.
Andrews and Eisen said they recently drove to the construction site, where crews have started building upward.
"They've got all the underground," Logan said. "Now they're starting to go up."
Logan said crews began pouring concrete about a week ago and are building columns as they work toward the team's 2019 opening.
And while they still have design details to work out — some will be tied to the team's new nickname — the 51s have been working to keep fans up to date.
"We're well informed," Andrews said. "It just feels like they want to keep us in the loop."
More 51s: Follow Las Vegas 51s coverage at reviewjournal.com/51s and @RJ_Sports on Twitter.
Contact Betsy Helfand at bhelfand@reviewjournal.com. Follow @BetsyHelfand on Twitter.
Related
Construction 'rolling' on Las Vegas 51s new ballpark in Summerlin
51s break ground on Las Vegas Ballpark in Summerlin
Las Vegas 51s moving to $150M Summerlin stadium in 2019
Las Vegas 51s had long road from Cashman Field to new stadium