51s, LVCVA release logo honoring last season at Cashman Field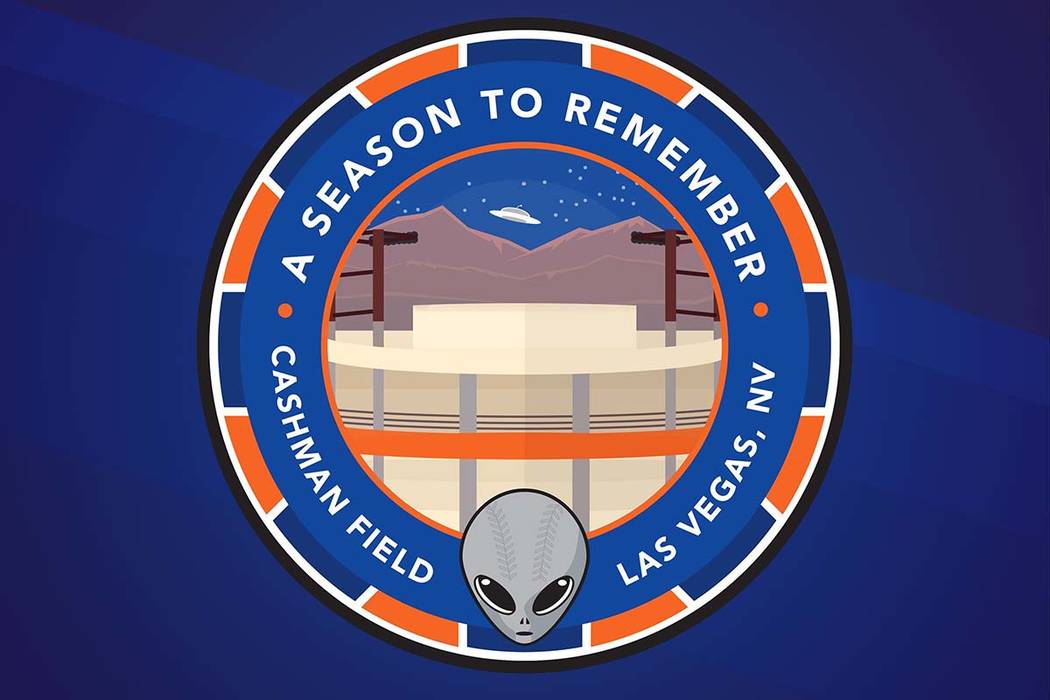 The 51s and the LVCVA released a special logo Monday commemorating the 36th and final season at Cashman Field as part of their "Cashman Field: A Season to Remember," campaign.
The team will move to Las Vegas Ballpark next season in Summerlin and will change both its name and major league affiliation.
The logo, which is in the shape of a poker chip, is rimmed in Mets' blue and orange. Inside is an image of Cashman Field, mountains, an alien spaceship and stars, paying homage to the franchise's former name.
"We have enjoyed a great partnership with the 51s at Cashman Field for 36 years. Fans have had great experiences over the years and it's exciting to celebrate all the memories in this final baseball season at Cashman," LVCVA CEO Rossi Ralenkotter said in a release. "We look forward to honoring some of the long-time fans, players, sponsors and more. As we close one era for professional baseball here, we are excited for our future partnership at the new Las Vegas Ballpark."
Cashman Field opened in 1983 and was a state-of-the-art facility at the time, but it has deteriorated over the years, lacking both the fan and player amenities that other Triple-A parks feature. The 51s had been searching for a new stadium for decades. They finally broke ground on their new ballpark earlier this year and it is expected to be ready for next season.
This season, the Las Vegas Lights FC began play at Cashman Field. When the 51s leave for Summerlin, the Lights will become the sole tenants at the downtown facility.
"It is very important for our franchise to acknowledge the fact that Cashman Field has been our home for over three decades," team president Don Logan said in a release. "The 2018 season will serve as a celebration to honor our loyal longest-standing season ticket holders, sponsors and former players and dignitaries."
Contact Betsy Helfand at bhelfand@reviewjournal.com. Follow @BetsyHelfand on Twitter.