51s reach .500 for first time since April
August 9, 2018 - 11:05 pm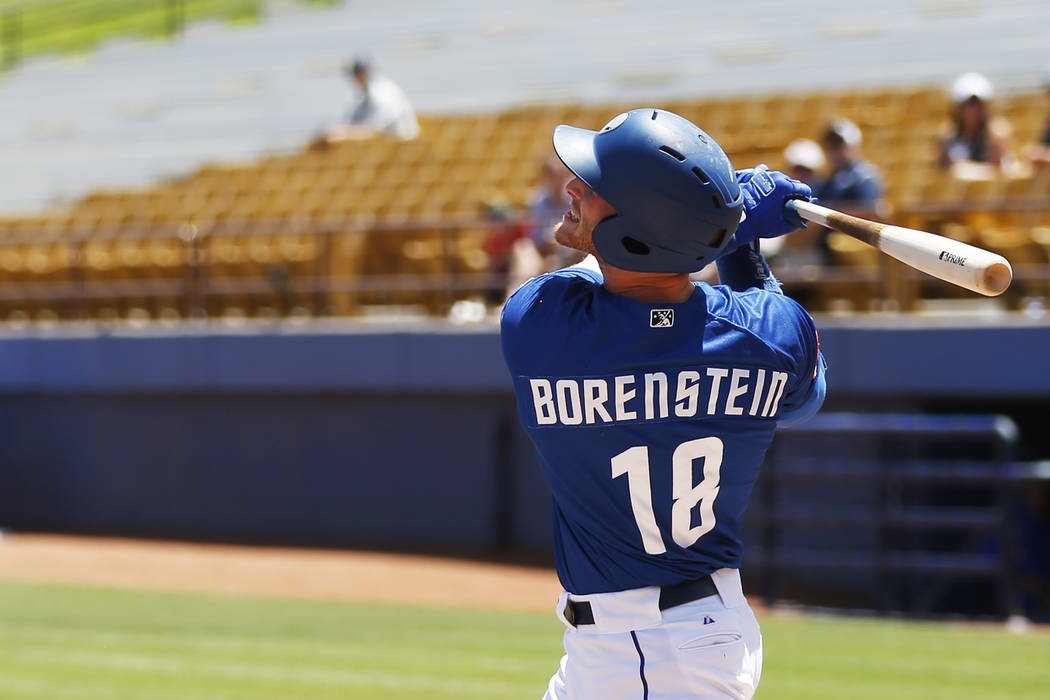 It was the very beginning of the season when the 51s first slid under .500. Since they fell to 1-2 in early April, they've been looking up at that mark all season.
A myriad of factors contributed to the team staying below it, including injuries, call ups and inconsistent pitching.
But Thursday, led by a quality start from Nabil Crismatt, the 51s finally reached .500, beating Reno 10-4 in the series opener at Cashman Field.
"It's August," manager Tony DeFrancesco said. "It's been a long way to try to get here."
Crismatt, who had given up 25 runs in his past four starts, was much better on Thursday. He said he was trying to locate down in the zone and thought his changeup in particular was working well for him.
"I felt very good today. I was trying to come back," Crismatt said. "I was struggling a little bit the last four outings but I was trying to believe in myself and tried to locate the ball where I wanted."
He was efficient in his start, giving up two runs on six scattered hits in six innings.
"He minimized the mistakes. He minimized the damage," DeFrancesco said. "I thought he executed his breaking ball a lot better today. In the past, the big inning got to him but it was good to see him compete, make some pitches."
He struck out seven, including all three batters in the fifth inning.
"I know I need to keep working," he said. "This was one outing. I need to keep going."
He had more than enough support behind him, starting in the first inning when the 51s scored two runs on a Dominic Smith double.
It was one of three hits on the night for the left fielder.
An inning later, Zach Borenstein blasted his 24th home run of the season, a three-run shot.
Borenstein also finished the night with three hits, as well as three runs scored.
First baseman Peter Alonso added a home run of his own in the fourth inning and the 51s also scored three more runs in the eighth on a Jose Lobaton bases-loaded walk and a Ty Kelly RBI single.
"The guys swung the bat again," DeFrancesco said. "We got off to a good start. Alonso, big two-run homer. Borenstein three hits, three-run homer. Smitty swing the bat well. A couple RBIs. Ty Kelly two-out RBI and very patient at the plate. We walked seven times and had 11 hits."
And so for the first time since April, Las Vegas cracked even, climbing back with a 30-16 run after reaching a season-low 14 games below on June 17.
"Our pitching definitely has been keeping us in the games. I think offensively we're probably as good as we're going to get out there 1 through 9," DeFrancesco said. "We've got some power, we've got some quality guys that are back from injuries now. We've got some guys that came up from Double-A to help out. The middle of that lineup's pretty good right now, gives us quality at-bats. The whole season has been about starting pitching."
More 51s: Follow all of our Las Vegas 51s coverage online at reviewjournal.com/51s and @RJ_Sports on Twitter.
Contact Betsy Helfand at bhelfand@reviewjournal.com. Follow @BetsyHelfand on Twitter.