51s win, even series with Redbirds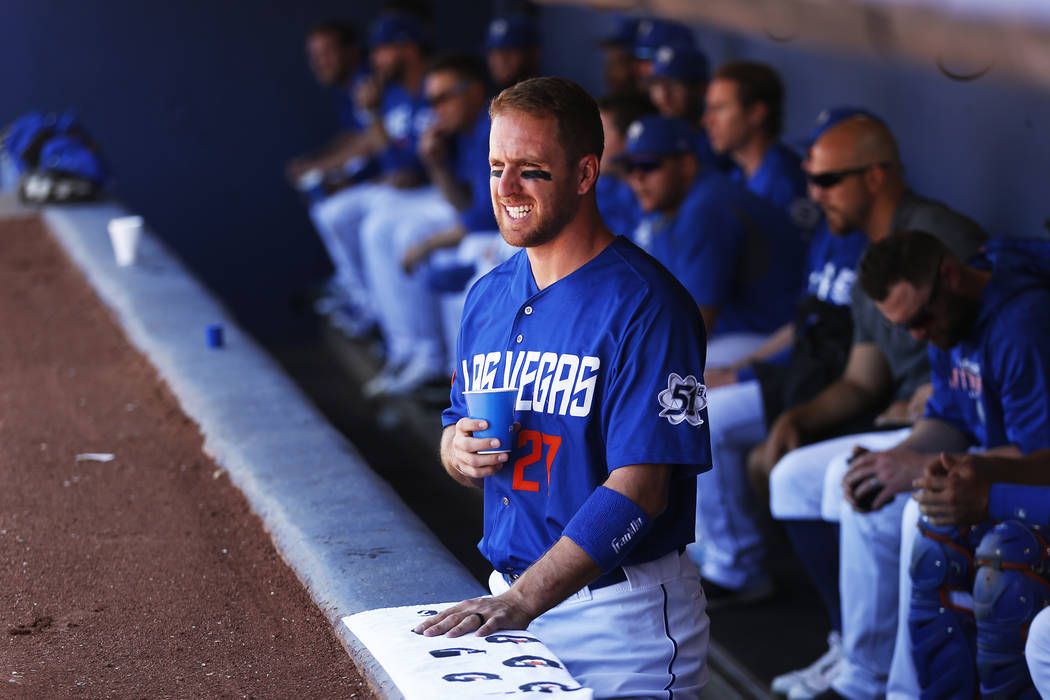 As Saturday's game wore on, the Memphis Redbirds kept chipping away at the lead Las Vegas had built early on.
But though the Redbirds battled back to tie the game in the sixth inning, the 51s were able to pull away in the later innings for a 9-5 win at Cashman Field.
Patrick Kivlehan's RBI fielder's choice ground out in the seventh inning broke open the 5-5 tie and an inning later, the 51s got some insurance.
Colton Plaia's fifth home run of the year and a Zach Borenstein two-run double in the eighth gave the 51s some breathing room.
Five different players had two hits for the 51s (51-55) in the win.
"It was pretty consistent. I think everybody was involved today, contributed some way," manager Tony DeFrancesco said. "The middle of our lineup's pretty good with Borenstein, Alonso, (Dominic) Smith. That's a nice 2-3-4 combination. Kivlehan's been giving good at-bats and Plaia's probably been the most improved.
The 51s never trailed in the win, scoring a pair of runs in the first on a Christian Colon double and three more in the second on an error and a Peter Alonso two-run double.
But they did see the Redbirds (67-39) tie the game off starter Cody Martin.
"Cody kind of looks good early. He's one of those pitchers, third time through he's really got to execute his offspeed pitches," DeFrancesco said. "He left a couple breaking balls up today. With a big lead, I think those are games that he needs to just come through and dominate, try to get through the seventh inning."
Memphis added a run in the second and two more in each the fourth and sixth off Martin.
Martin gave up all five runs on 10 hits in his outing. He pitched six innings, exiting the game after the Redbirds had tied it and finishing with a no-decision.
"(I) gave up some two-strike hits, two out hits. Could have minimized a little better, probably given up one or two runs but I thought I threw well," Martin said. "I threw a lot of strikes and kind of made them earn it but five runs is OK but I wish I would have done a little better."
After his outing, Chris Beck came in and two scoreless innings, striking out three, and Bobby Wahl came in for the ninth and tossed a scoreless frame to seal the win against the Pacific Coast League's top team.
"I look at it as you've got a four-game series and our goal is to win three out of four and that's where we're at right now," DeFrancesco said. "I don't look at records or anything. We've just got to go out and play good baseball and see what we're capable of doing."
More 51s: Follow online at reviewjournal.com/51s and @RJ_Sports on Twitter.
Contact Betsy Helfand at bhelfand@reviewjournal.com. Follow @BetsyHelfand on Twitter.