Bryce Harper among those who made JUCO World Series stop before MLB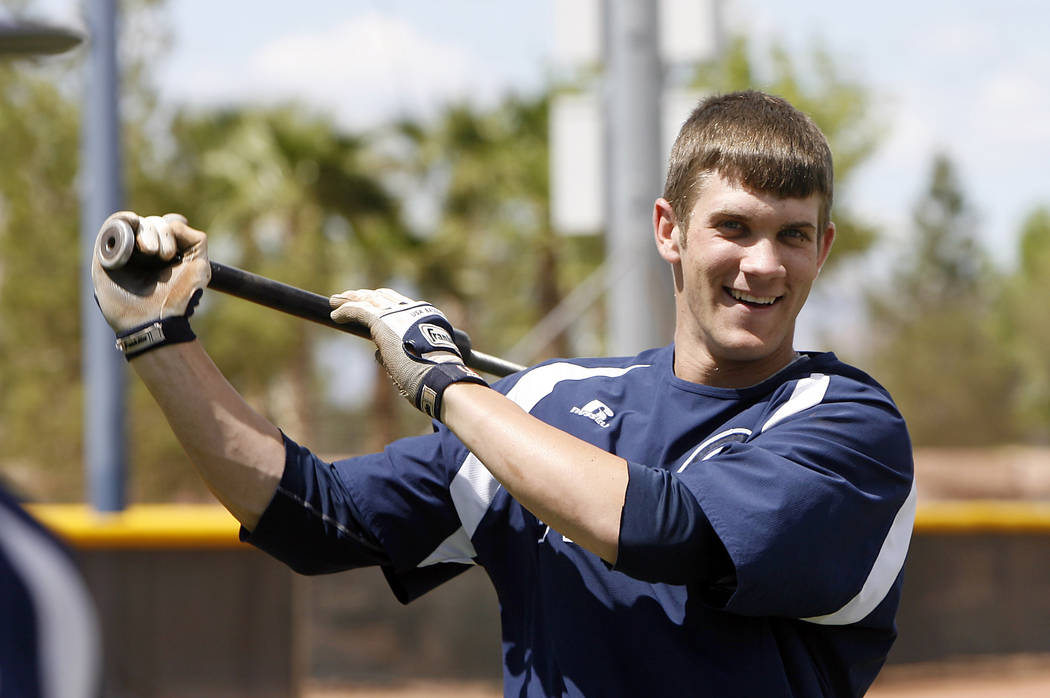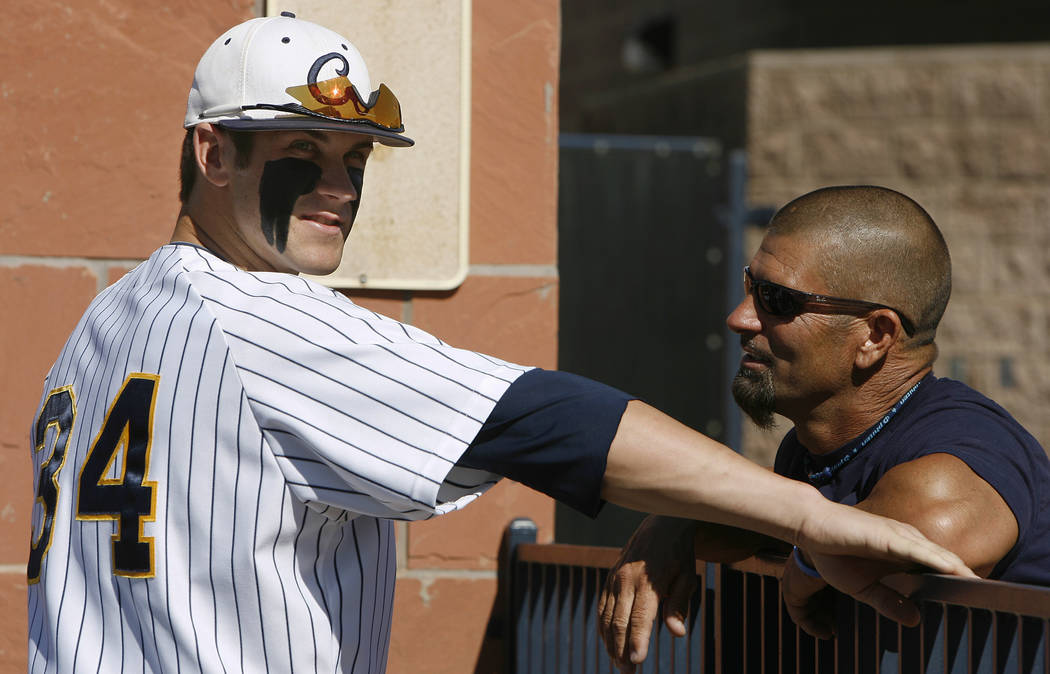 A few years before Bryce Harper was hammering home runs at big league ballparks, the slugger had dreams of bashing baseballs in western Colorado.
Getting to Grand Junction means you've made it to the JUCO World Series. And for every junior college player, that has been the dream destination since 1959, with Suplizio Field and its majestic mountain backdrop serving as host.
"When I look back, I can say one of my favorite times I ever had on the baseball field and one of the greatest years of my life was playing JUCO," Harper says of playing in 2010 for the College of Southern Nevada in the upcoming book, "JUCO's Journey."
"And the JUCO World Series," he added, "was icing on the cake."
Kirby Puckett played there in 1982 with Triton College, years before he won two World Series with the Minnesota Twins on his way to the Hall of Fame. Long before his bloody sock became the stuff of Red Sox legend, Curt Schilling took the mound for Yavapai College in 1986.
The likes of Gary Gentry, Kurt Bevacqua, Jim Leyritz, Eric Gagne, Travis Hafner, Cliff Lee, John Lackey, Adam LaRoche and Brandon Belt are also on the list of more than 120 future major leaguers who have played on junior college baseball's biggest stage.
Similar to its NCAA Division I counterpart in Omaha, Nebraska, the JUCO World Series is fully embraced by Grand Junction, a city of about 60,000 located nearly 250 miles west-southwest of Denver. The weeklong celebration of baseball has been in the leadoff spot for a few generations of residents, fans, players and coaches alike.
"The quest to get to Grand Junction is the lifeblood of junior college baseball," former San Jacinto College-North (Texas) coach and current Rice skipper Wayne Graham said in "JUCO's Journey," written by Patti Arnold with Richard Rosenblatt.
This year's 10-team field begins play Saturday in the double-elimination tournament and includes five-time champion San Jacinto, last year's runner-up which holds the tournament record for titles and is in the JUCO World Series for the 22nd time; two-time winner Cowley College (Kansas); first-time participants Dyersburg State (Tennessee), Florence-Darlington Tech (South Carolina) — which launched a GoFundMe page to help pay for travel expenses — and Wallace-Dothan (Alabama), whose coach is former big league catcher Mackey Sasser; Chipola (Florida); McLennan (Texas); Wabash Valley (Illinois); Crowder (Missouri); and CSN, making its first appearance since Harper's squad.
"Congrats and good luck to the CSN Coyotes baseball team on getting back to Grand Junction!" Harper wrote on Twitter earlier this week. "Get you a title boys???? #Yotes #JCWS."
Congrats and good luck to the CSN Coyotes baseball team on getting back to Grand Junction! Get you a title boys🙌🏻 #Yotes #JCWS

— Bryce Harper (@Bharper3407) May 24, 2017
Here are a few things to know about the JUCO World Series, past and present:
JOURNEY TO JUNCTION: This year marks the 60th anniversary of the first world series, which was played in Miami, Oklahoma, with Cameron State College (Oklahoma) defeating Northeastern Oklahoma A&M 9-6. After rain kept attendance low, the NJCAA Division I tournament moved to Grand Junction on a trial run for one year — with the caveat that Mesa College, the local team, automatically qualify to draw fans. Mesa College, now Division II Colorado Mesa University, never won, but the tournament was so well-received one year turned into three. Several renewals later, a 25-year contract was signed to keep the JUCO World Series there through the 2035 season.
HOW TO GET THERE?: Teams qualify for the JUCO World Series by advancing from regional tournaments and district championships. There are 10 districts geographically spread around the country. Teams from Texas have won it 20 times, while Arizona-based teams are second with 13. One team from New York has won the title: Nassau Community College in 1966.
HARPER'S HEAVE: The talented slugger was just 17 when he helped lead CSN to the series. The Washington Nationals outfielder was a catcher back then and he even caught his brother, Bryan, in a win. Harper, who hit .462 with two homers and nine RBIs in the series, was ejected in the Coyotes' fourth game for arguing a called third strike with an umpire. He was suspended two games and CSN was eliminated with a loss in its next game. Harper had to watch his team's season end on a computer from his hotel room. It wasn't all bad news for him, though; he was the No. 1 pick in the draft a few weeks later.
TRITON'S TITANS: Puckett had an incredible performance in 1982, going 11 for 16 for a .688 batting average that is tied with three others for the JUCO World Series record. He wasn't the only notable player on that Triton team, though, with future All-Star Lance Johnson and second-round draft pick Larry Jackson roaming the Trojans' outfield.
FRANKLY FANTASTIC: Howard College (Texas) won the 1991 championship behind Frank Rodriguez, a shortstop and right-handed pitcher who won the Dick Howser Trophy as college baseball's top player that year. He hit .333 in Grand Junction and struck out 17 in the title-game win over Manatee (Florida).
KING GEORGE: Pima College (Arizona) infielder George Arias holds the record with three grand slams in 1992, including two in a 17-5 win over Wallace State College (Alabama). He drove in 17 runs in that series, one off the all-time mark set by Greg Geren of Cleveland State in 1980.
Related
CSN baseball hoping for rare quick start at JUCO World Series