Cubs, 51s maintain strong relationship
Updated March 24, 2017 - 7:56 pm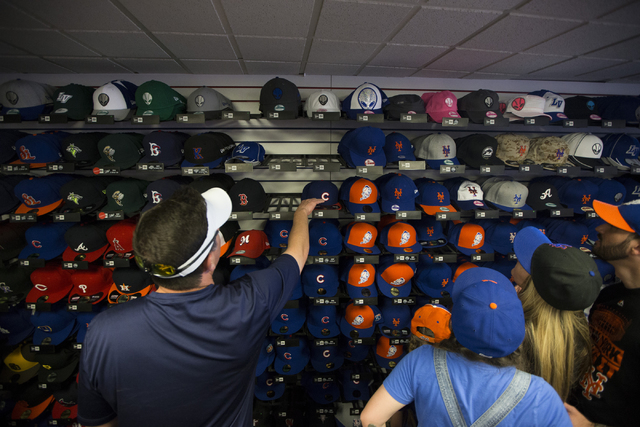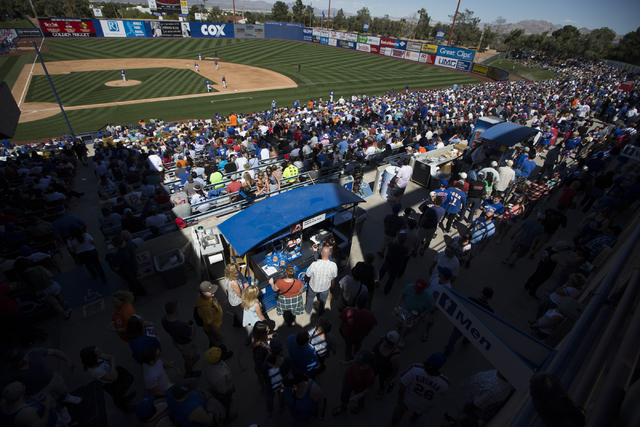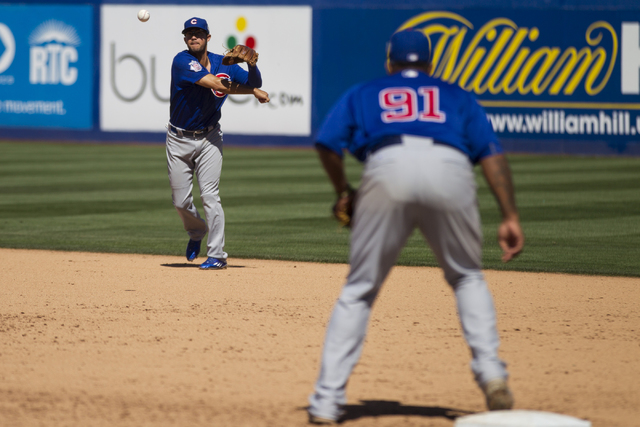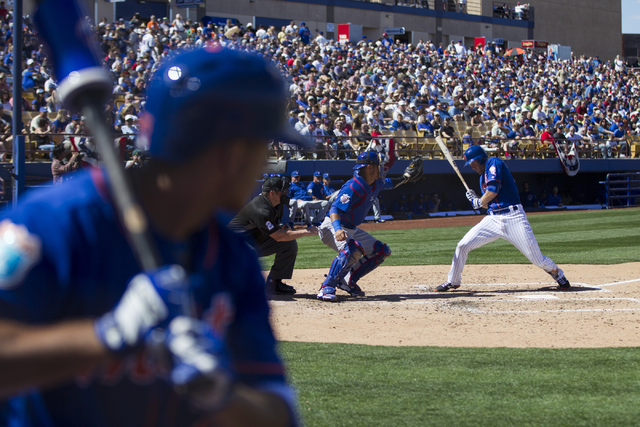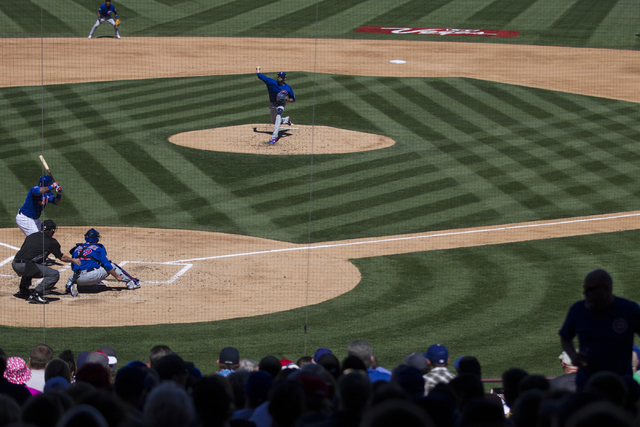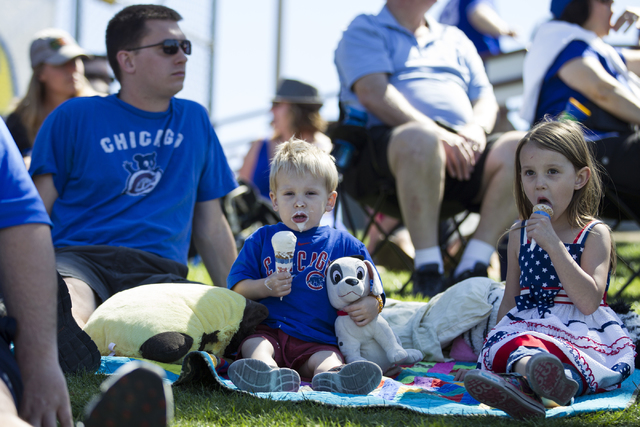 The first time the Chicago Cubs played at Cashman Field, Kris Bryant was a year old.
This weekend, the Cubs will return to play the Cincinnati Reds in Big League Weekend as World Series champions, led by the 25-year-old Bryant, last year's National League MVP. Games will be played at 1:05 p.m. Saturday and Sunday.
"One of my good friends in high school always got tickets to the games," Bryant said. "As far as I can remember, I remember the Cubs being in those games."
The Cubs first came in 1993 for an exhibition game. This year will be their 16th visit, including 13th straight, thanks to a strong, longstanding relationship with the 51s.
"It's kind of like day games at Wrigley. It's just something that works," 51s president Don Logan said. "Everybody likes doing it, and we've got a good, comfortable working relationship, so we do it every year."
When Cashman Field opened in 1983, the first game was an exhibition between the then-parent club San Diego Padres and Seattle Mariners.
Eventually, Big League Weekend evolved into what it is now, which doesn't always feature the parent club — in this case the New York Mets — but for years has featured the Cubs.
"I decided it didn't necessarily just have to be the affiliate," Logan said. "We would want our affiliate in it if possible, but (we wanted) to bring other teams because it was Vegas and they would want to come here."
Logan began a quest to bring every MLB team to Cashman Field, which continues to this day. He still needs the New York Yankees, Pittsburgh Pirates, St. Louis Cardinals, Tampa Bay Rays and Miami Marlins.
But in the meantime, the Cubs have become a staple, met enthusiastically by transplanted Chicagoans in Las Vegas and Chicagoans willing to travel.
Logan said 3,000 tickets were sold to fans from the Chicago-area for each game this weekend.
"I don't know how you'd explain the love affair that everybody — it'll be interesting now that they won it — but everybody loves the Cubs (and) there's a ton of transplanted Chicagoans here," he said.
It's something Cubs players enjoy, too.
"It gets you a chance to get in front of the crowd, kind of work off some of the nerves a little bit, and also you're in a great atmosphere, great weather over there in Las Vegas, especially at this time during spring training," shortstop Addison Russell said.
Russell is one of the few Cubs starters who won't be making the trip. Bryant, of course, will.
Of the 150 tickets allotted to the team, Bryant estimates he'll be taking about 50 of them.
"For me, it's something that I look forward to every year just because I get to go home for a couple days," he said. "It means a lot for me to go home and play in front of my family and friends and my hometown, so I'm looking forward to it."
Bryant said the trip to Las Vegas was like a little vacation and, unsurprisingly, it's an alliance Bryant hopes will continue for many years.
At this rate, it looks as if it will.
"They like to come here," Logan said. "I'm sure we'll walk out of here Sunday and we'll say, 'We'll start working on next year after the All-Star Game when you guys get your schedule.'"
Contact Betsy Helfand at bhelfand@reviewjournal.com. Follow @BetsyHelfand on Twitter.
BIG LEAGUE WEEKEND
Who: Chicago Cubs vs. Cincinnati Reds
When: 1:05 p.m. Saturday and Sunday
Where: Cashman Field
Tickets: Sold out
RELATED
Is Las Vegas really a 'viable market' for MLB franchise?
Kris Bryant stays humble despite MVP spotlight
Cubs' Kris Bryant returns to Bonanza High School