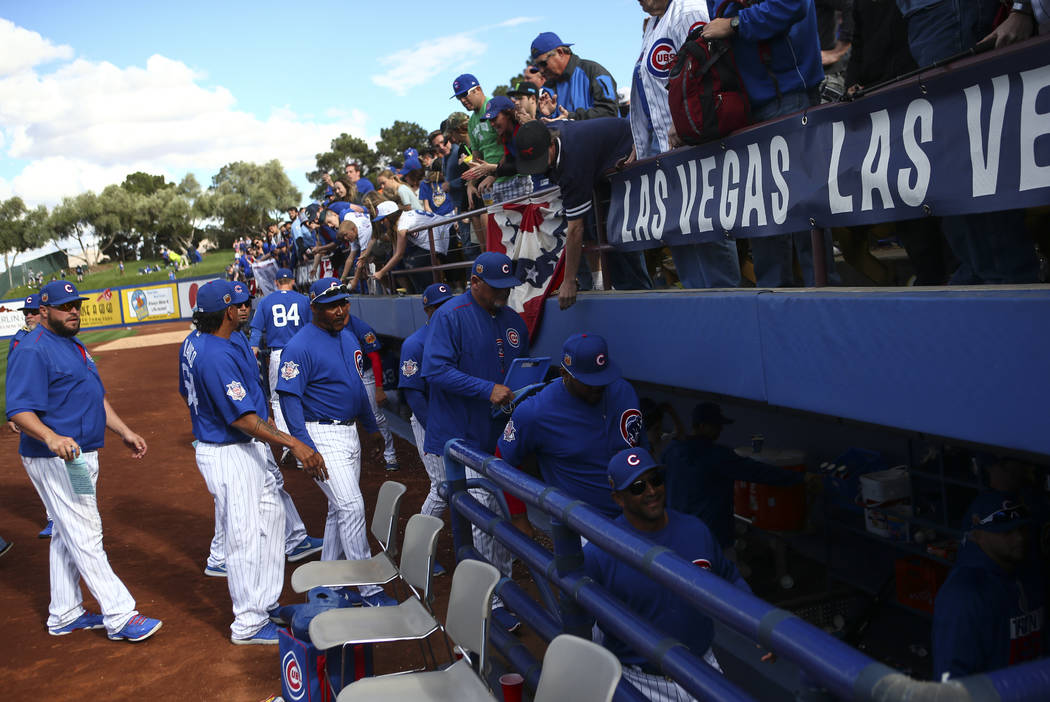 Tickets for Big League Weekend, which will be held March 17-18 at Cashman Field, will go on sale on Monday at noon.
The event will be a rematch of the 2016 World Series featuring the Cleveland Indians and Chicago Cubs, who will return to Las Vegas for their 14th straight season.
Tickets can be purchased either on site at the box office or through Ticketmaster. The box office will be open Monday-Friday from noon-4:30 p.m., though tickets for the event usually sell out within hours.
Tickets range from $45-85.
Contact Betsy Helfand at bhelfand@reviewjournal.com. Follow @BetsyHelfand on Twitter.