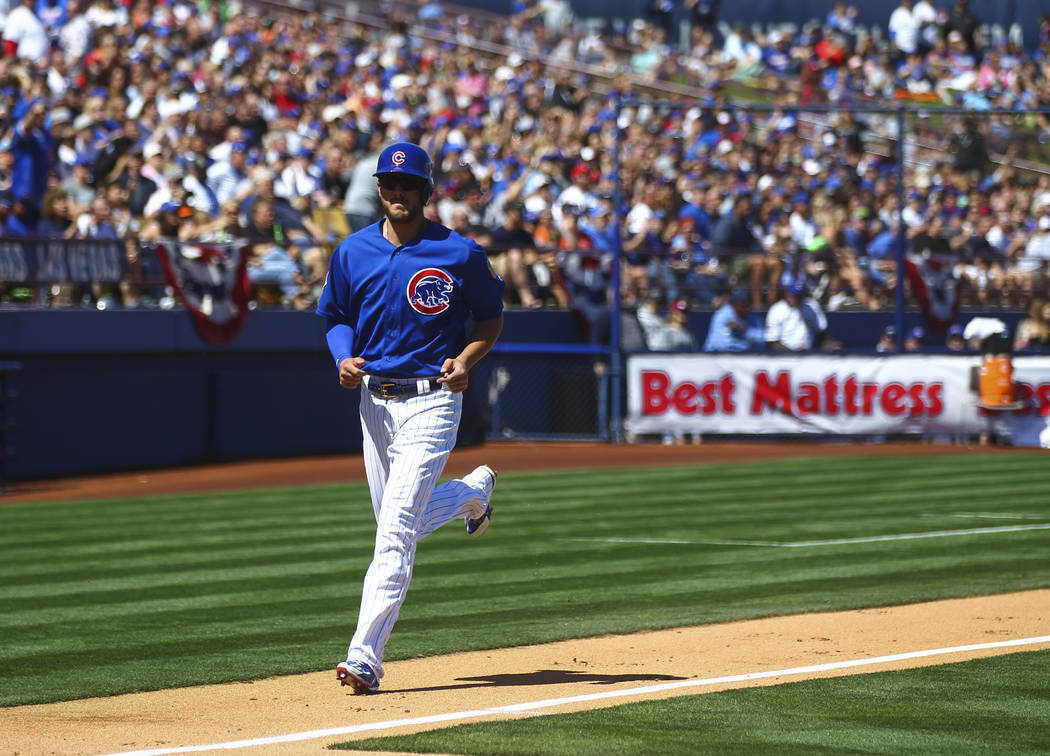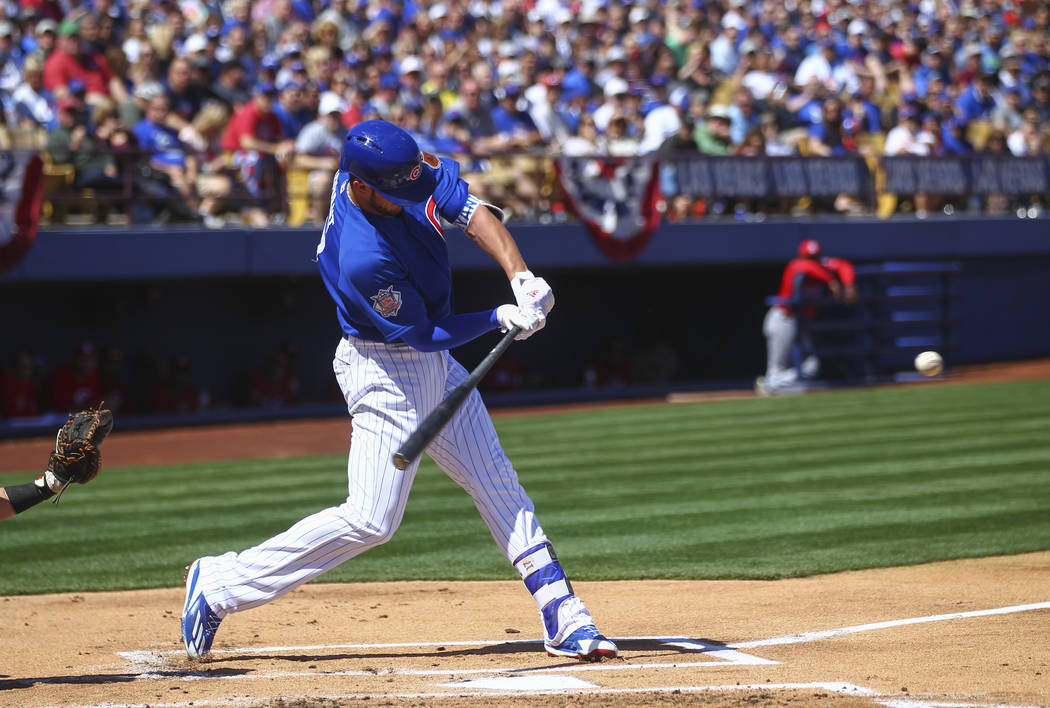 CHICAGO — Kris Bryant has agreed to a $10.85 million, one-year deal with the Chicago Cubs, a record for a player eligible for arbitration for the first time.
The previous mark was held by Ryan Howard, who was awarded $10 million by a three-person panel in 2008, the Philadelphia first baseman's first year of eligibility for arbitration. The Cubs and Bryant avoided arbitration, and the 26-year-old third baseman receives a hefty raise after making $1.05 million last year.
Bryant hit .295 with 29 home runs and 73 RBIs in 2017. The previous season, he earned National League MVP honors when he hit .292 with 39 homers and 102 RBIs. The Cubs won the World Series that year for the first time since 1908.
Chicago also avoided arbitration with shortstop Addison Russell, agreeing to a $3.2 million deal for 2018.