Cubs' Kris Bryant returns to Bonanza High School — VIDEO
March 23, 2017 - 11:22 am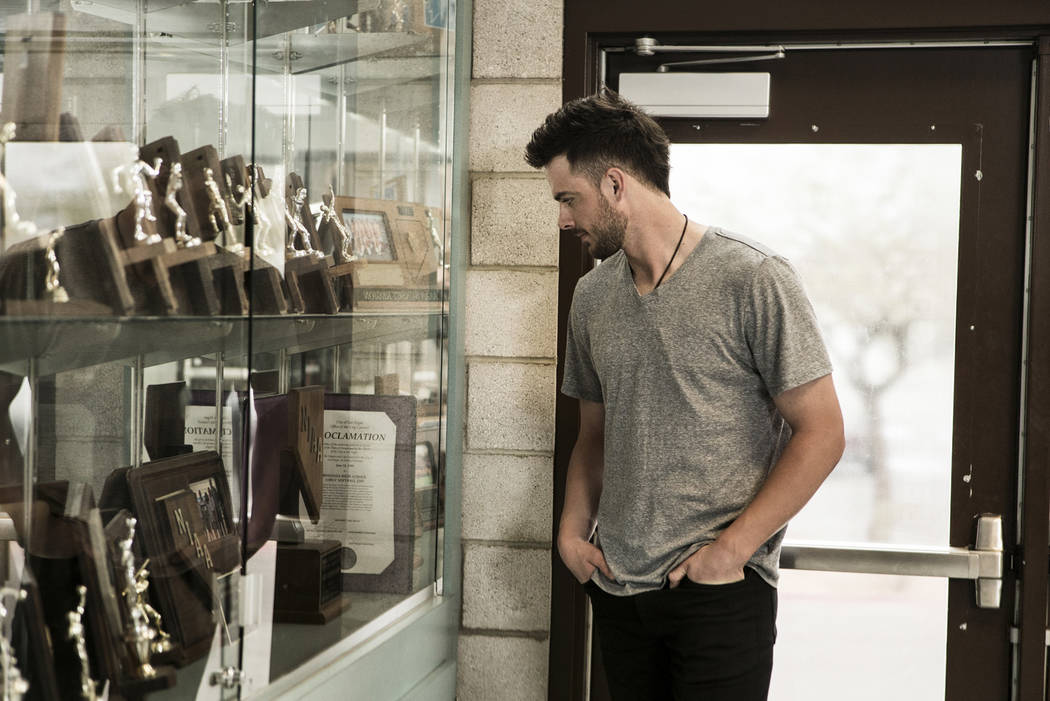 Don't believe a word of what was said in that Steely Dan song. You can go back to your old school, if your old school is Las Vegas' Bonanza High, and your name is Kris Bryant.
The reigning National League Most Valuable Player and offensive leader of the 2016 world champion Chicago Cubs recently returned to his old school at the behest of the Red Bull energy drink people.
(A can of Red Bull appears in a couple of the scenes, but is so unobtrusive you barely notice it.)
"There's so many good memories here for me," Bryant says on the video. "I met my wife here, got a scholarship for playing baseball well and doing well in school. I loved high school, loved every minute of it."
Bryant said he even loved getting dressed for baseball games in his car in the parking lot at the Bonanza diamond, because the Bengals' locker room was the domain of the football team and the baseball players weren't allowed inside.
Bryant and the Cubs will play the Cincinnati Reds on Saturday and Sunday in exhibition games at Cashman Field as Big League Weekend returns to Las Vegas.
Both games are sold out, though if you knew Kris Bryant at his old school, there's probably a small chance he might be able to put your name on a pass list or something.
Contact Ron Kantowski at rkantowski@reviewjournal.com or 702-383-0352. Follow @ronkantowski on Twitter.