Desert Oasis falls in American Legion World Series, still advances
August 19, 2018 - 10:29 pm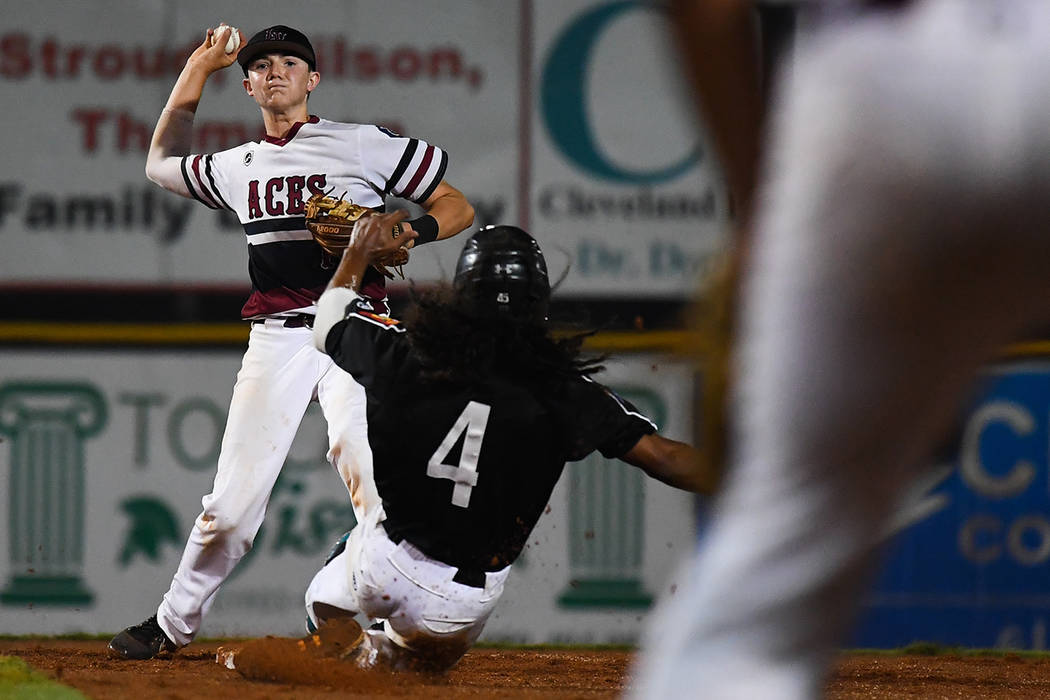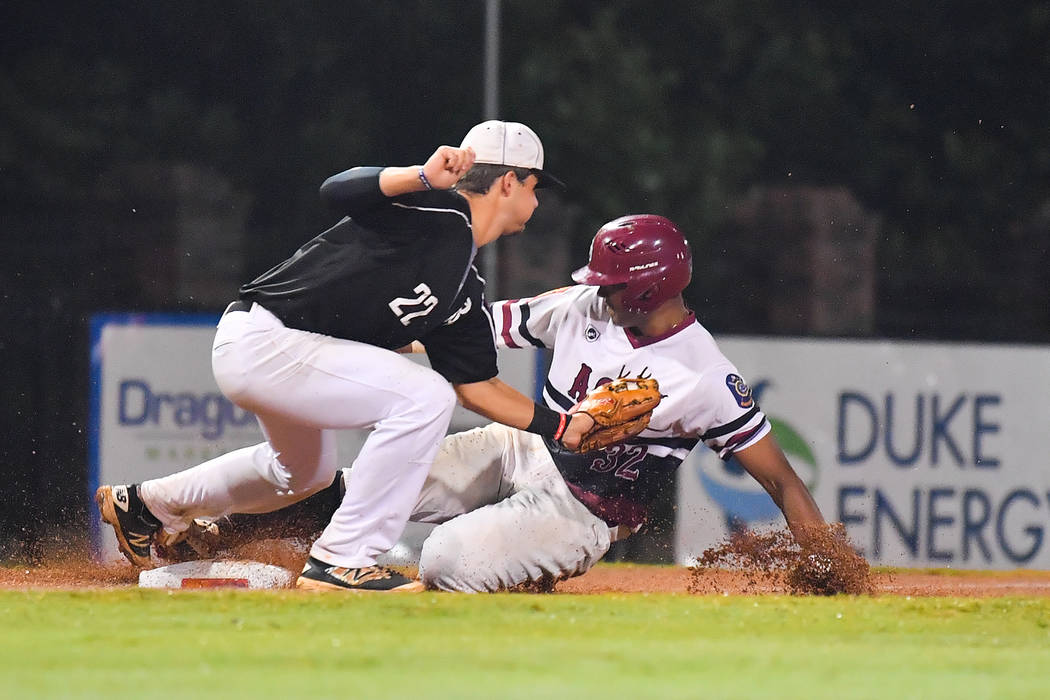 SHELBY, N.C. — Four bases-loaded walks in the fifth inning doomed Desert Oasis against Randolph County (North Carolina) in the American Legion World Series on Sunday.
They didn't end the Aces' season.
Randolph County scored five runs in the fifth inning en route to a 10-6 victory over Desert Oasis in a game that featured a long rain delay and ended after 12:30 a.m. locally. With the win, Randolph County moved to 1-2 in the Stars pool and left it tied with the Aces and Meridian (Idaho).
But Desert Oasis moved into the semifinals because the Aces gave up fewer runs (13) than the other two teams. Randolph County and Meridian both allowed 19.
The Aces play Stripes pool winner Gonzales (Louisiana) at 4 p.m. Monday. Stars pool winner Midland (Michigan) plays Stripes pool runner-up Wilmington (Delaware) in the first semifinal Monday at 1 p.m.
The championship game is scheduled for 4 p.m. Tuesday. Both games will be televised on ESPNU.
Randolph County's big fifth inning started off inauspiciously as the first two batters struck out. But Trevor Marsh hit a two-out double, Austin Curry drew a walk, and Spencer Lanier singled to score Marsh.
Braxton Davis walked to load the bases, then Blake Marsh drew a walk to score Curry to cut Las Vegas' lead to 6-5. That, and the pitch count limit, ended the night on the mound for Chaison Miklich.
Reliever Zach Czerniawski then walked all three batters he faced to put Randolph County ahead 8-6. Colby Smith came on in relief to get the final out.
Randolph County took a 1-0 lead in the top of the first inning when Tristan Marsh scored as Landon Smith reached on a fielder's choice.
The game was delayed after one out in the bottom of the first by lightning and rain, with the game finally resuming more than two hours later at 10 p.m. ET.
Las Vegas tied the game 1-1 in the bottom of the first. Miklich singled to drive in Edarian Williams. Las Vegas loaded the bases after that but failed to score.
In the bottom of the second, Williams — who had tripled in his first at-bat — doubled to drive in Colby Smith and Jason Sharman to make it 3-1.
Randolph County tied the game 3-3 in the top of the third, when Landon Smith's double drove in Tristan Marsh and Dawson Painter.
Las Vegas took the lead again in the bottom of the fourth. Williams' sacrifice fly scored Jordan DeMarce, then Aaron Roberts doubled with two out to score Sharman and Parker Schmidt.
Randolph County added insurance runs in the top of the sixth and seventh.
Related
Desert Oasis Aces lose 3-2 in American Legion World Series
Desert Oasis rolls to 10-0 win in American Legion World Series
Desert Oasis Aces ready for American Legion World Series
Desert Oasis rolls 11-1 to reach American Legion World Series
Desert Oasis advances to American Legion regional title game