Desert Oasis rolls to 10-0 win in American Legion World Series
August 16, 2018 - 7:53 pm
Updated August 16, 2018 - 8:09 pm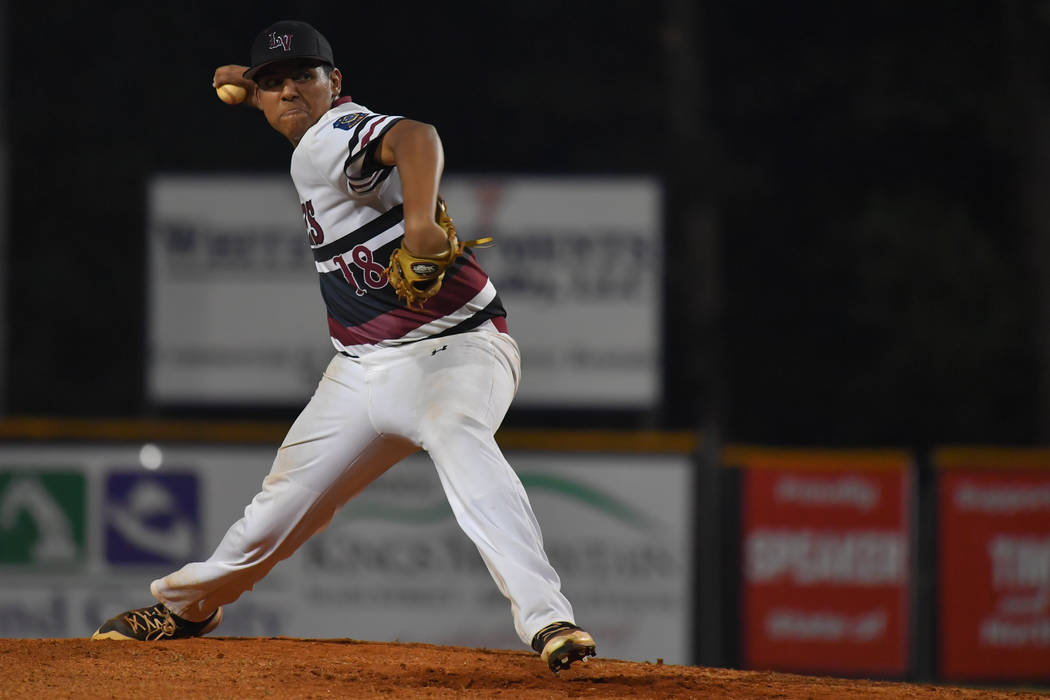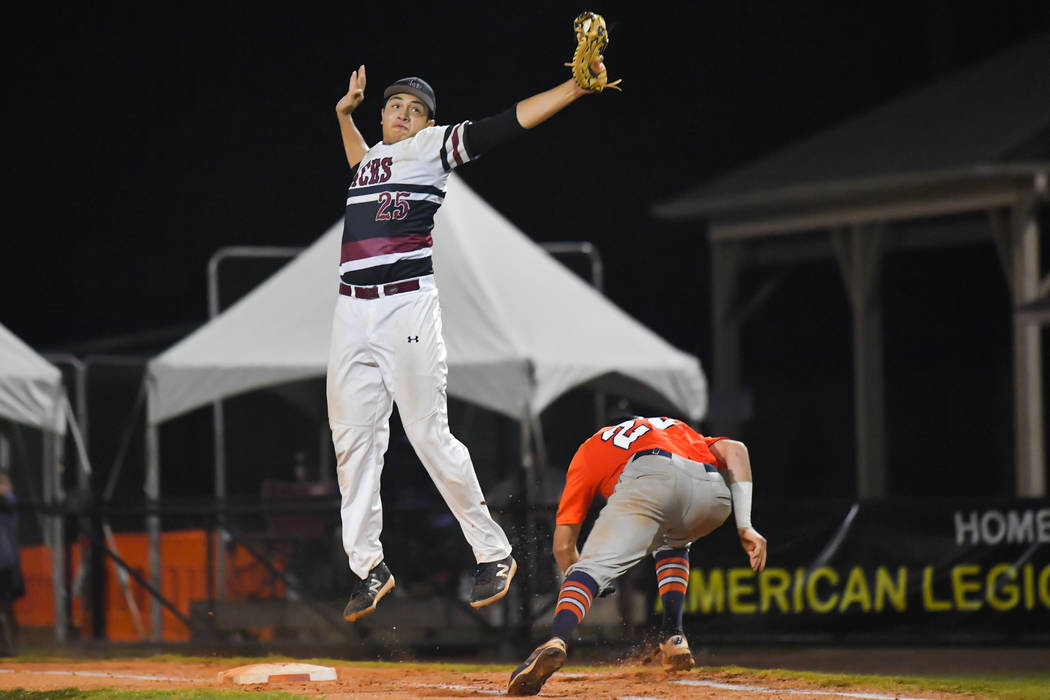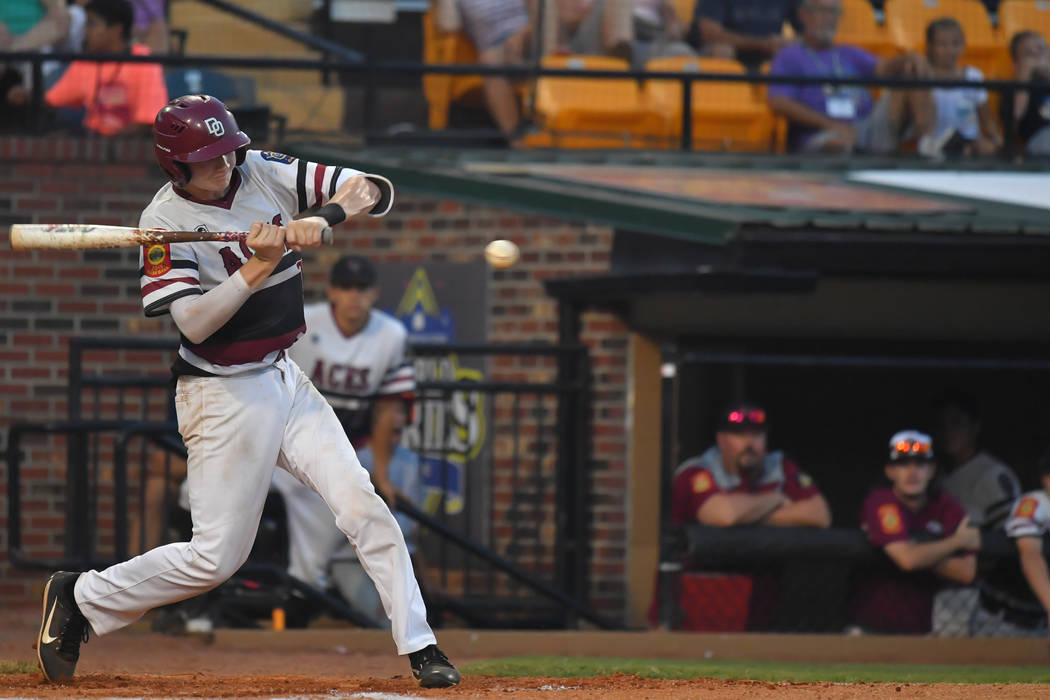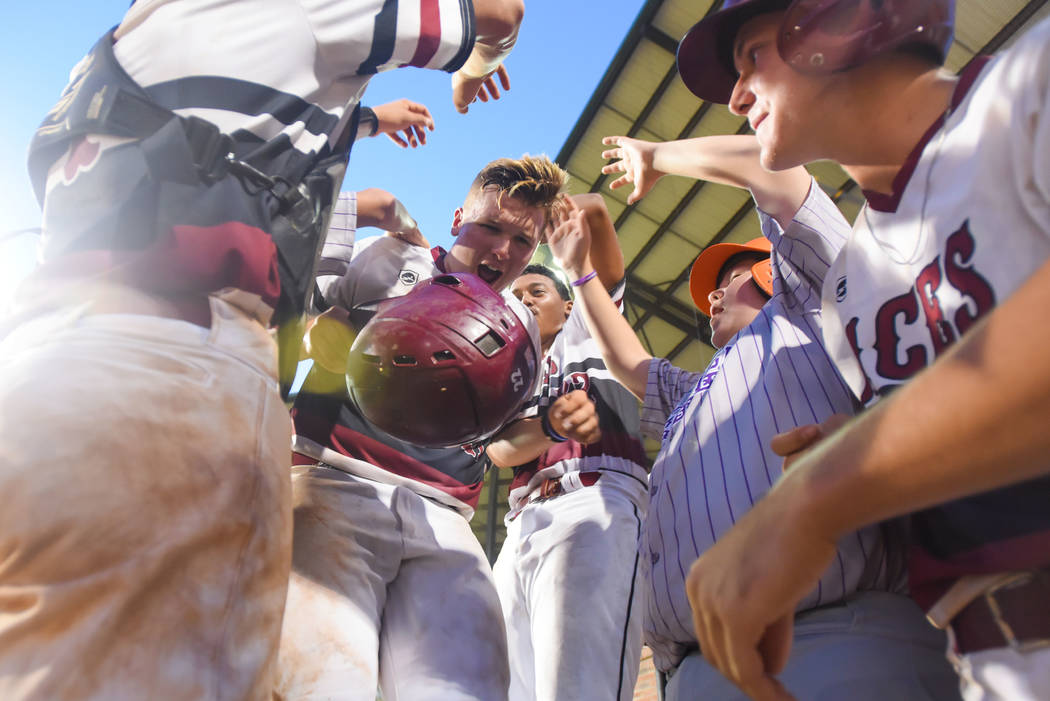 The final team to arrive in Shelby, North Carolina, for the American Legion World Series didn't appear bothered by the travel issues.
The Desert Oasis Aces didn't get to Shelby until Wednesday because of flight cancellations. Then, in Thursday's final game on the first day of action, the Aces routed Meridian (Idaho), 10-0.
Winning pitcher Jimmy Gamboa got the Aces going when his two-out double in the bottom of the second scored Chaison Miklich, who had singled to lead off the inning. Gamboa scored when Colby Smith reached on an error, giving Desert Oasis a 2-0 lead.
The Aces built the advantage to 6-0 after three innings when Parker Schmidt scored on a single by Miklich, Zach Czerniawski doubled to score Edarian Williams, and Smith doubled to drive in Miklich and Czerniawski.
Desert Oasis added four runs in the fourth, capped by Gamboa singling in Miklich, for a 10-0 lead. And when Meridian didn't score in the fifth, the mercy rule ended the game.
Gamboa held Meridian to two hits and struck out nine with no walks. He also went 2-for-3. The Aces tallied 12 hits, with Miklich going 3-for-3 with three runs and three RBIs. Jason Sharman and Parker Schmidt each went 2-for-3.
"We barreled up a bunch of balls tonight, so it was nice to see us come out," Aces coach Paul Buboltz said. "Travel was a little tough for us getting out here, and I didn't know how that would affect us, but we had a nice (batting practice) session coming out.
"It was good to get a win, but it's just one game. Every game is the biggest game of our season here on out."
Desert Oasis is off Friday, then plays Midland (Michigan) at 10 a.m. Saturday in the Stars pool. The Aces conclude pool play against Randolph County (North Carolina) at 4:30 p.m. Sunday.
The top two teams in each pool advance to Monday's semifinals. The championship game is scheduled for Tuesday.
More preps: Follow all of our Nevada Preps coverage online at nevadapreps.com and @NevadaPreps on Twitter.