Edarian Williams, other Las Vegas Valley stars eye MLB Draft
Updated June 3, 2018 - 6:26 pm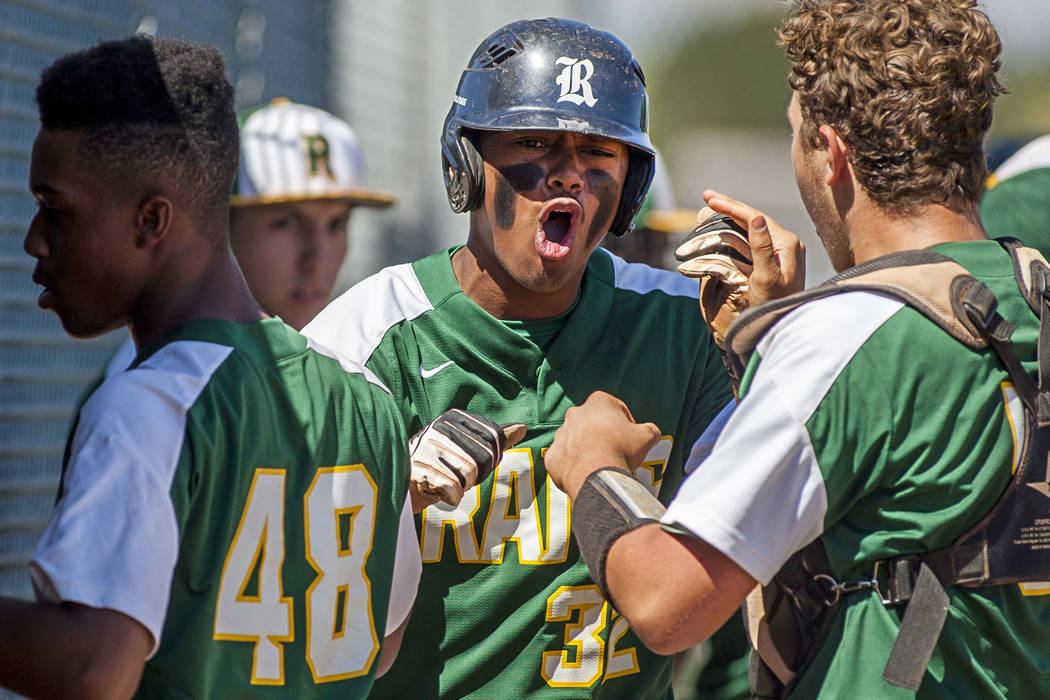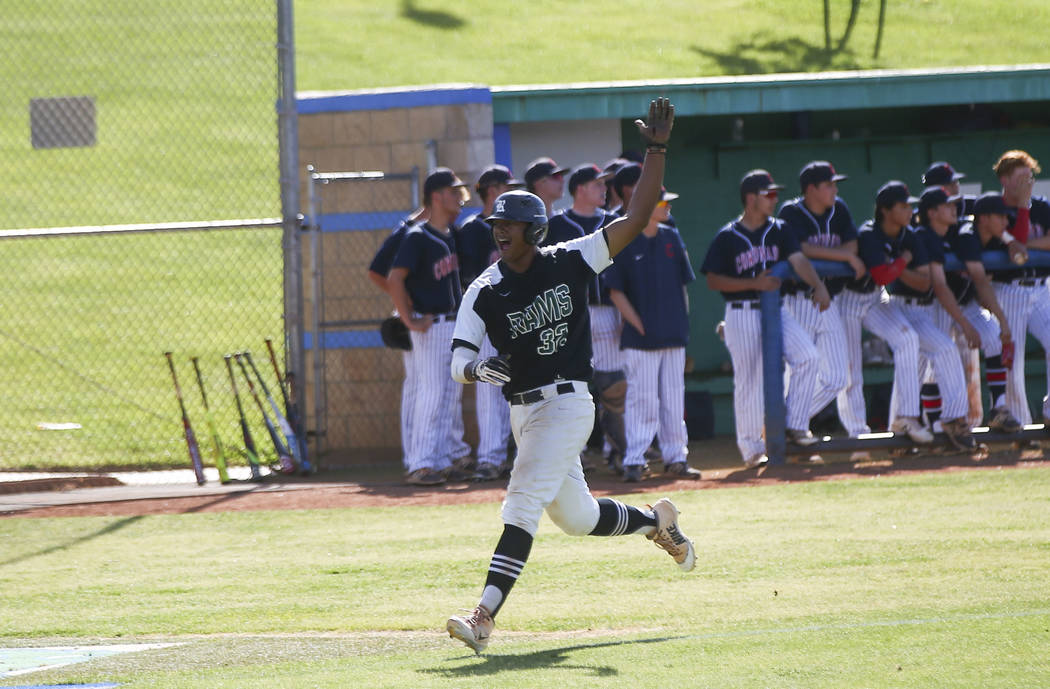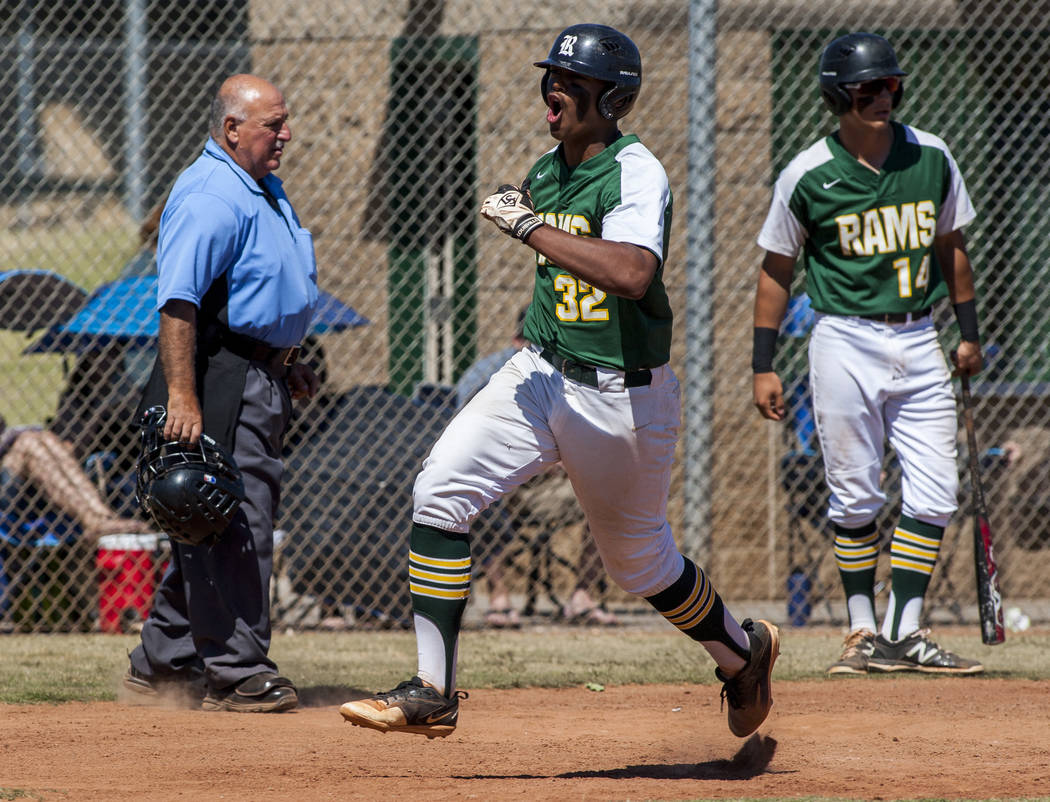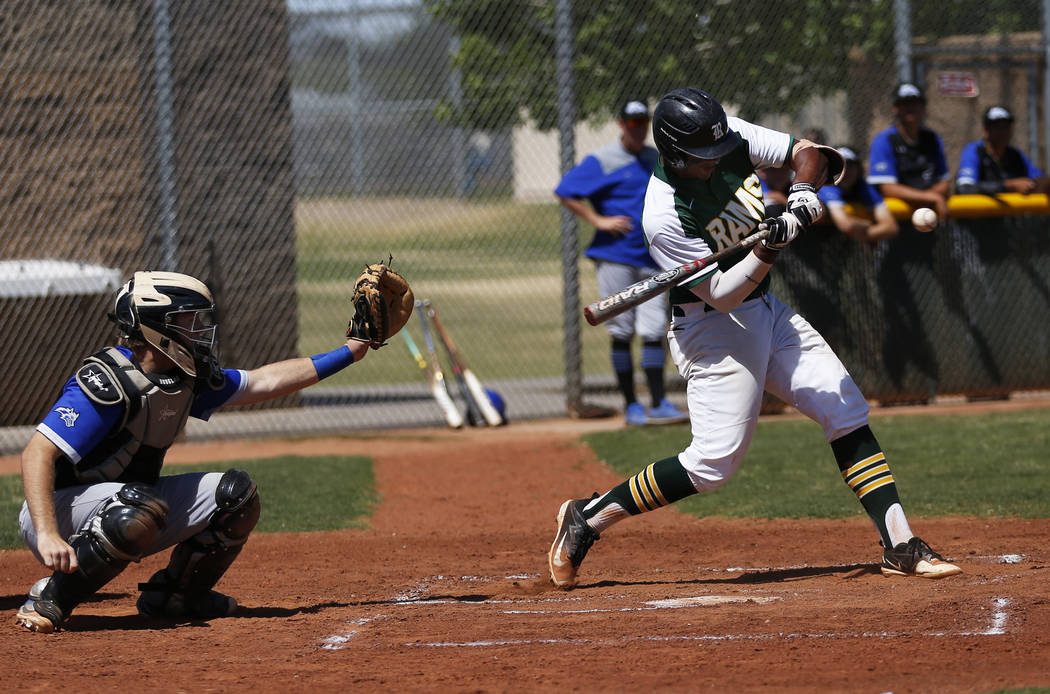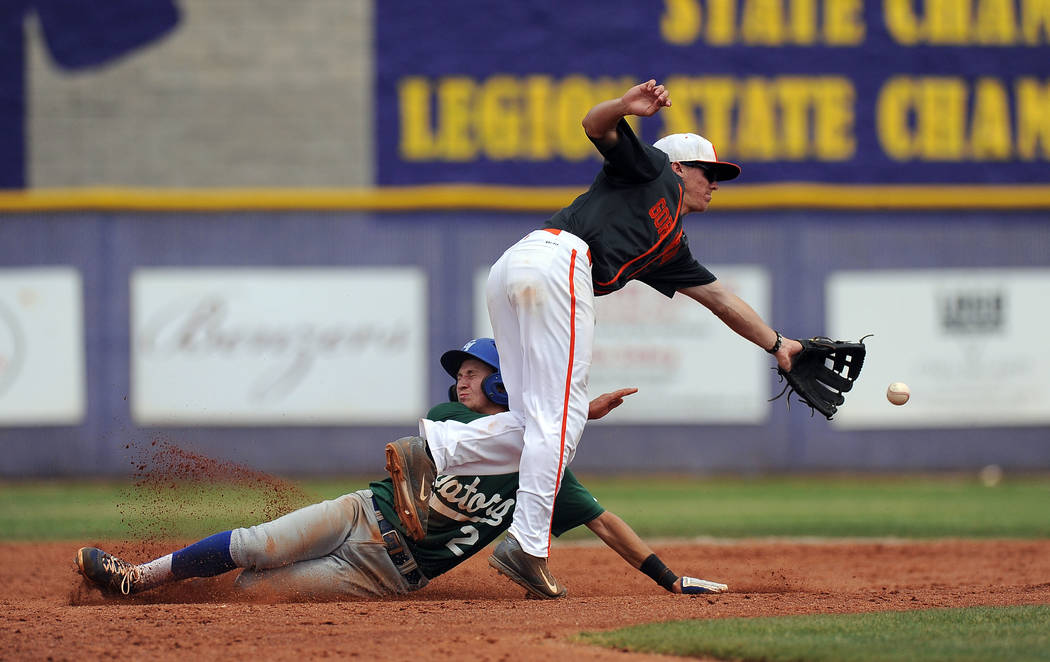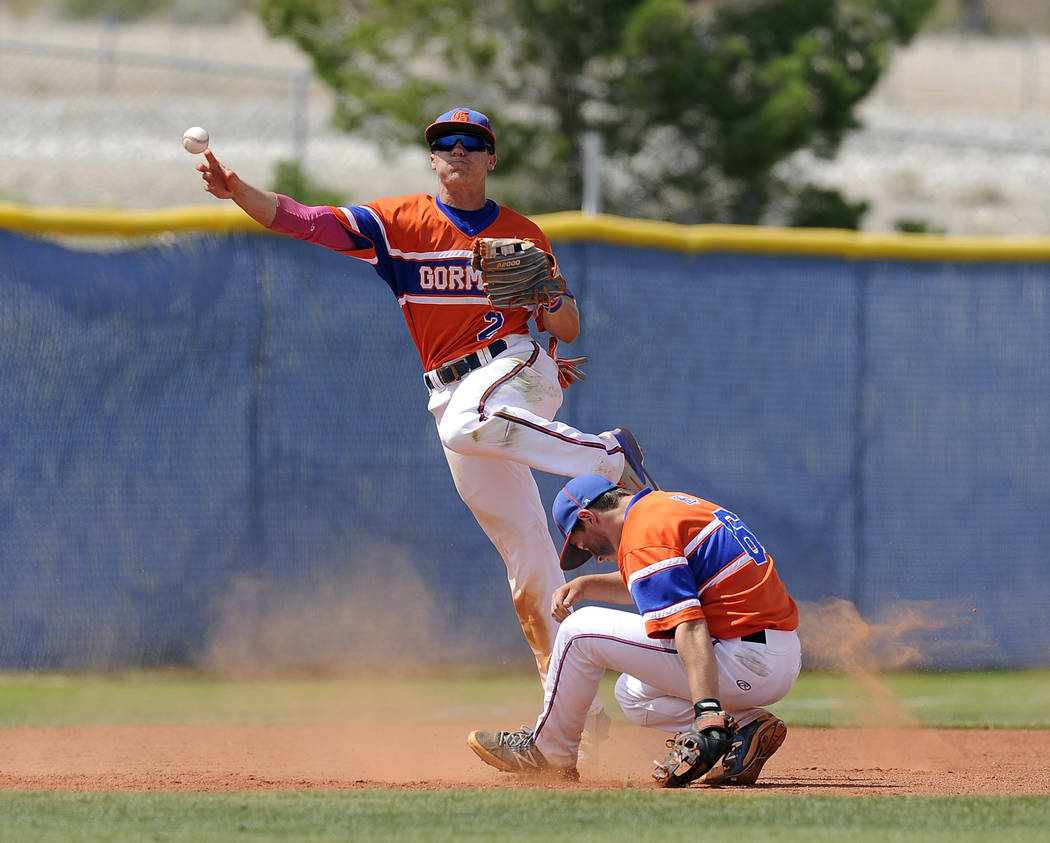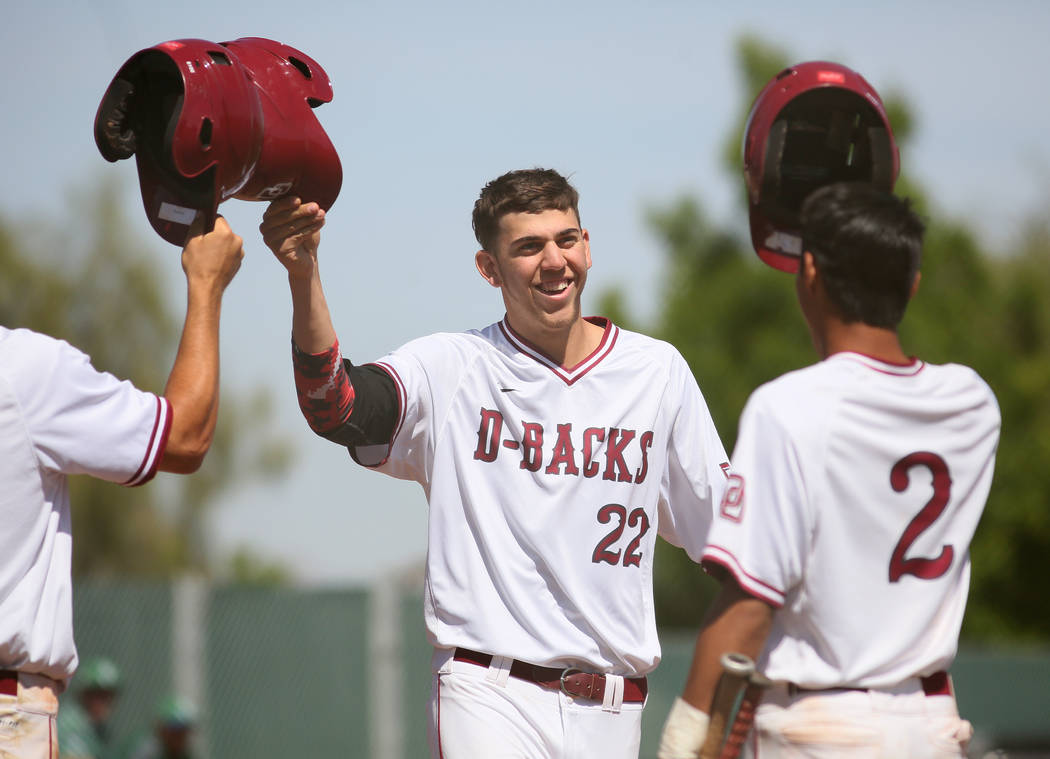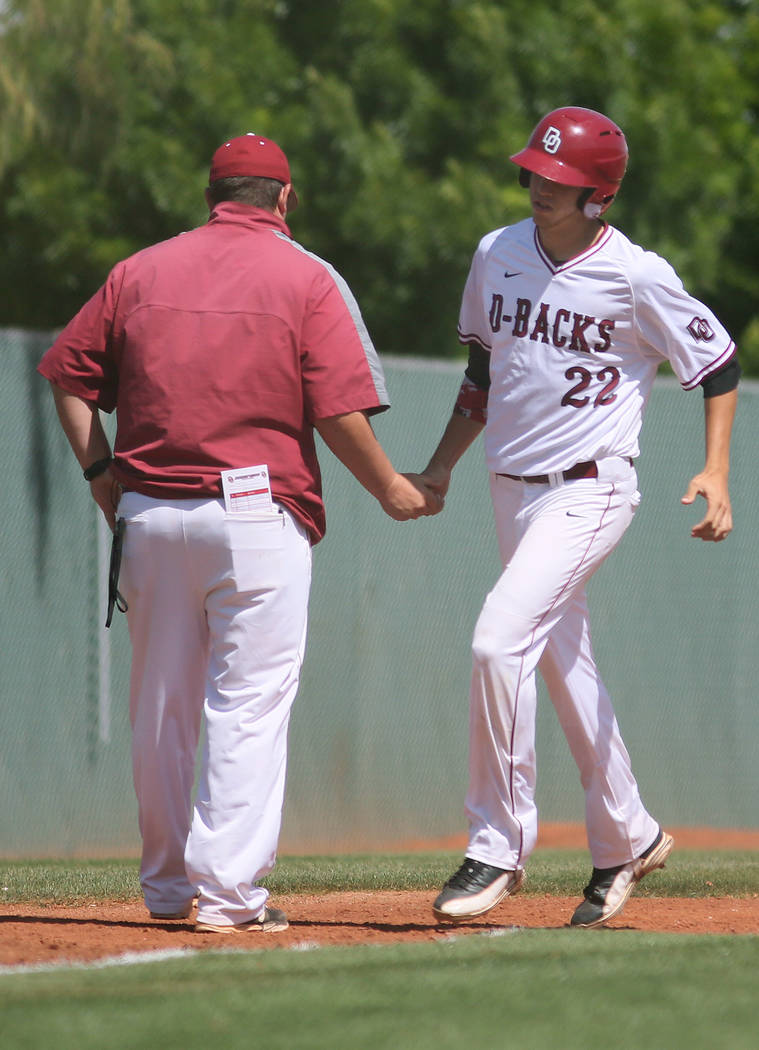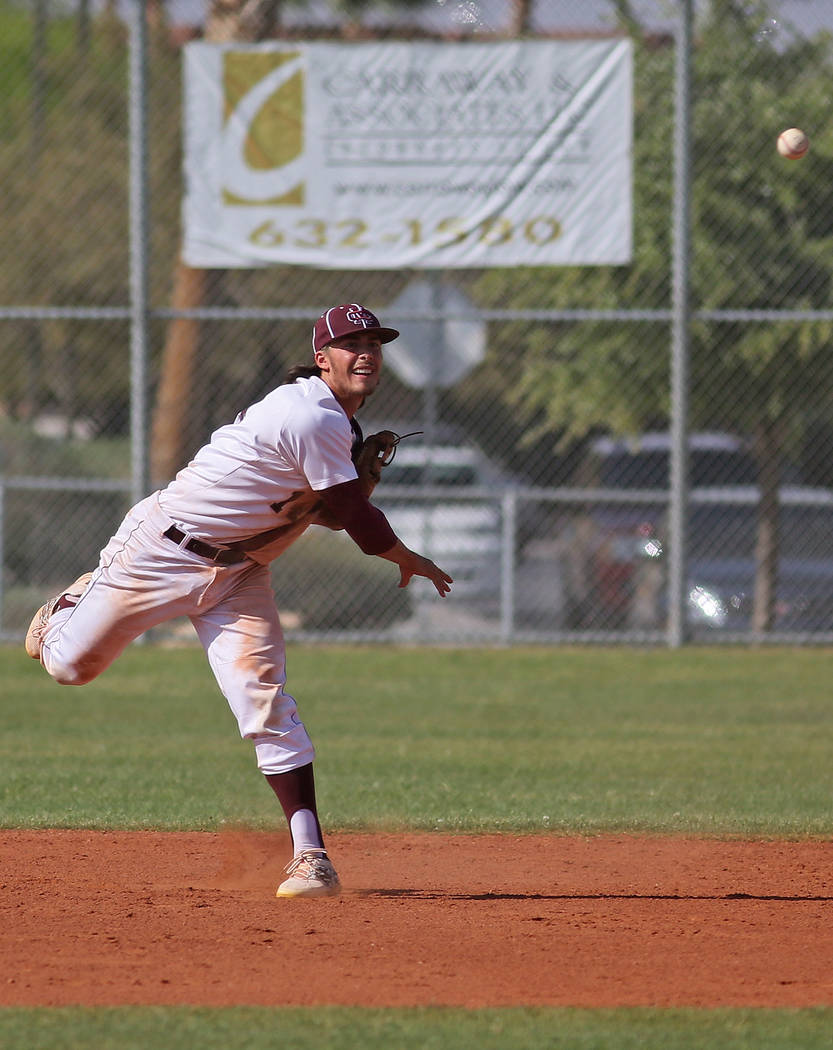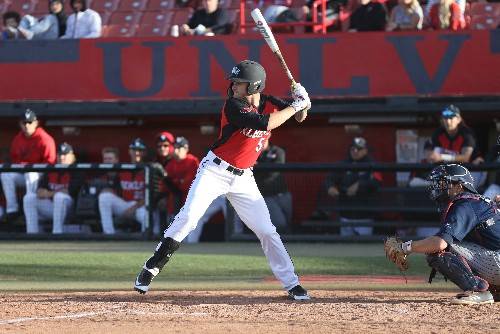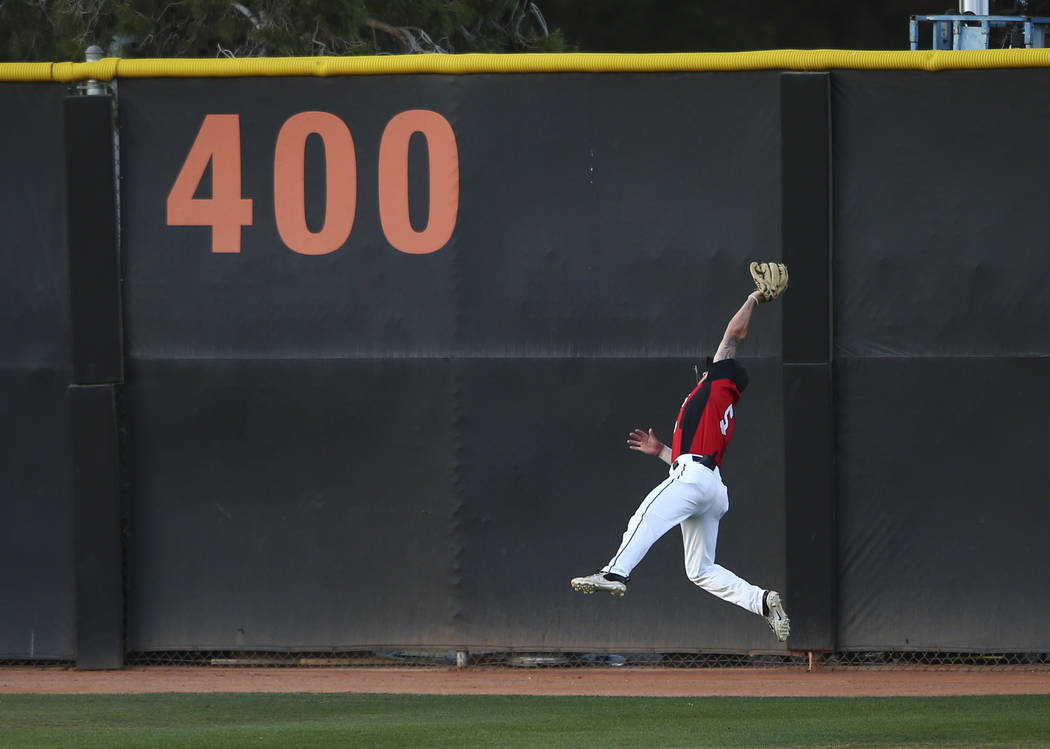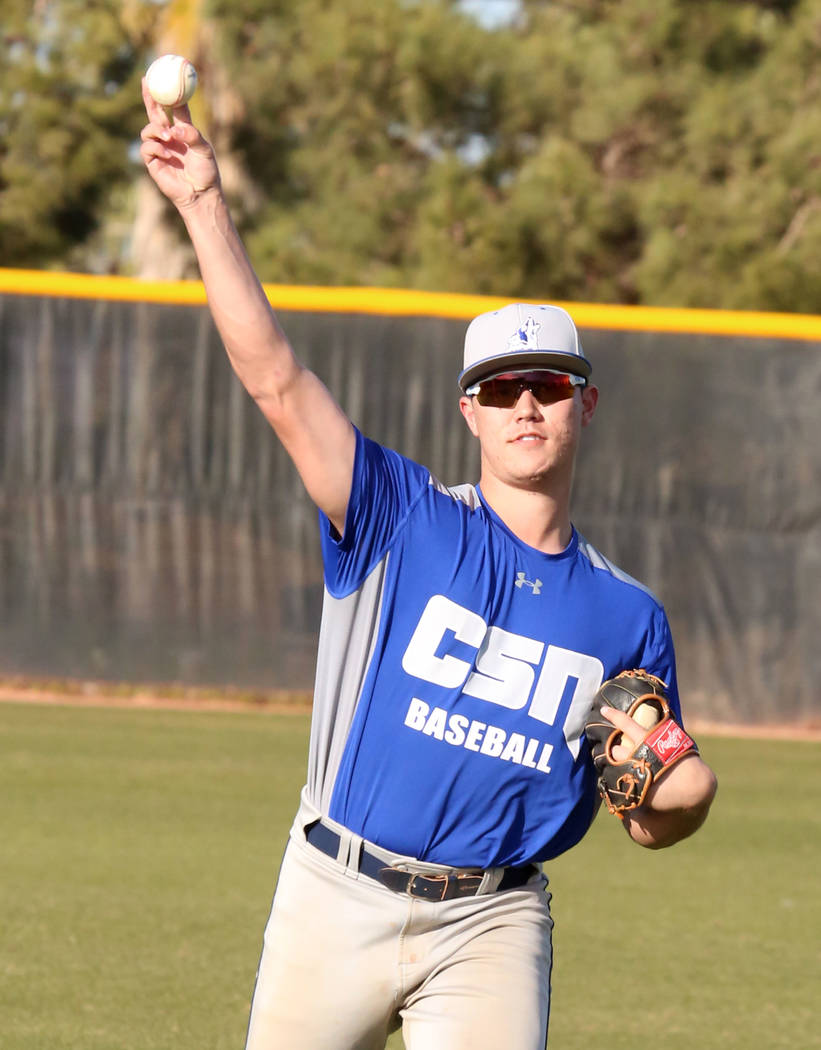 Edarian Williams has always just wanted to play baseball. It's what he wanted to do when he was young, it's what he wanted to do in high school, and it's what he wants to do professionally.
If he gets his way, he'll take that final step this week and hear his named called in the MLB Draft, which begins with the first two rounds Monday.
Rounds 3-10 will be Tuesday, followed by Rounds 11-40 on Wednesday.
"I'm looking to play baseball," Williams said. "If I had a choice I would go play baseball my whole life instead of having to pick a career path."
Williams knows that this week is not his only chance to play pro ball, but the exposure in having his name called can't hurt. He's further down on draft boards than other local talent, and said he expects to honor his commitment to play at UNLV, barring an offer that blows him away. He would then be eligible again for the 2021 and 2022 drafts.
"I told him to do whatever makes him happy," Rancho coach Manny Llamas said. "If he wants to go to school, go to school. If he wants to turn professional, that's great for him too. I just told him to have fun with it, enjoy the game of baseball, you never know when it's going to end."
Williams has improved each year since making the varsity team as a freshman, hitting .326 and no homers in 46 at-bats as a sophomore, to .392 with a pair of homers in a team-high 125 at-bats last season.
He broke out this season, batting .451 with nine home runs and had 32 walks to 15 strikeouts. He led Southern Nevada with 57 runs and 20 stolen bases, tops among Class 4A players.
He's a 6-foot-1-inch, 185-pound shortstop, about the size of the average major-leaguer at that position. Llamas said he envisions him staying there — it's where he is expected to play with the Rebels — but he's athletic enough to play third base or corner outfield, if necessary.
It's that athleticism that jumped him from not being on anyone's draft radar to getting looks from the Boston Red Sox, Chicago White Sox and Los Angeles Dodgers.
"If I feel like I'm already drawing attention, there's not really pressure for me to perform well," Williams said. "I just got to go out there and do what I know what to do."
Williams isn't the only player with local ties getting looks from MLB teams. Bishop Gorman slugger Austin Wells is the only prep player on Baseball America's list of top 500 draft prospects, coming in at No. 206.
But former Gorman star Cadyn Grenier, now at Oregon State, could go as high as the second round at No. 63 on Baseball America's list. UNLV's Kyle Isbel is No. 93, Texas' Nolan Kingham (Desert Oasis) is No. 100, Loyola Marymount's Niko Decolati (Cimarron-Memorial) is No. 181, and CSN's Joey O'Brien is No. 499.
More preps: Follow Nevada Preps coverage at nevadapreps.com and @NevadaPreps on Twitter.
Contact Justin Emerson at jemerson@reviewjournal.com or (702) 387-2944. Follow @J15Emerson on Twitter.
Top MLB draft prospects in Nevada
UNLV
OF Kyle Isbel; 1B Nick Ames; RHP Alan Strong; RHP Bryan Menendez; RHP Trevor Horn; RHP Chase Maddux.
CSN
RHP Joey O'Brien; RHP Ryan McDonald; RHP Isiah Blaylock; LHP Matt Mitchell; RHP Herbie Good; OF Matt Wong.
High Schools
SS Edarian Williams, Rancho; C Austin Wells, Bishop Gorman; OF Jake McLean, Coronado; OF Trevor Doyle, Cimarron-Memorial; LHP Jack Sellinger, Spring Valley; INF/OF/RHP Jaret Godman, Palo Verde; C/RHP Jacob Godman, Palo Verde.
Source: Baseball America