Gabriel Ynoa, Gavin Cecchini lead 51s to victory over Salt Lake
August 27, 2016 - 11:09 pm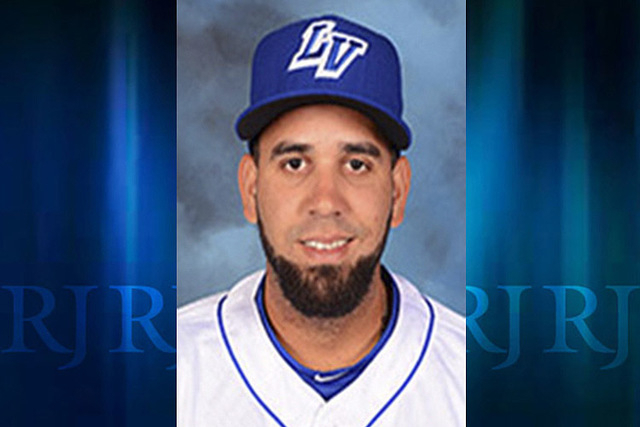 The 51s opened their season with theatrics as a walk-off home run from Marc Krauss sent fans home happy.
They concluded their home schedule with a vastly different game — but one similarly pleasing to fans — with a well-pitched outing and an offensive outburst.
Las Vegas (65-71) beat Salt Lake 9-0 on Saturday in front of a sellout crowd of 11,130 thanks in part to eight shutout innings from Gabriel Ynoa.
"I think he did an outstanding job tonight. I think it's probably one of the best starts we've had all year," manager Wally Backman said. "He pitched ahead in the count, got quick outs, got groundballs when he needed groundballs for double plays. He did a nice job."
At the beginning of the season, Ynoa was remarkably consistent, turning in quality start after quality start, but perhaps he hasn't turned in two better ones than his most recent two after being sent down from the Mets.
Saturday, Ynoa's eight innings ran his scoreless streak to 16 innings since being sent down on Aug. 18.
"When players, the first time they go up and they get a little bit of success like Ynoa going in and pitching his first inning and getting the win in the big leagues and then because of the circumstances having to come down, seeing what it's like in the big leagues, especially for those young guys the first time that they go and if they come back … you can see the determination," Backman said. "You can see the difference in the confidence level of the player."
The righty got plenty of run support behind him as the 51s went off for six runs in the first inning with five consecutive hits.
Gavin Cecchini keyed the offense all night long, going 5-for-5 with a pair of doubles. Dating back to Friday, the shortstop has seven straight hits.
"I think (I'm) just really getting good pitches to hit and putting my best swing on it," Cecchini said. "Just keeping things simple."
Cecchini scored a run in the six-run first and drove in a run in both the fifth and seventh as the 51s continued to pad their lead.
Along with Cecchini, catcher Johnny Monell, Roger Bernadina and Matt Reynolds all had multi-hit nights in the victory.
"Whenever you score nine runs and our team gives up zero runs, you can't get any better than that," shortstop Gavin Cecchini said. "That's obviously what you go out and work hard for every single day and in reality that's not going to happen every single game because that's just baseball but whenever you can have days like that, it makes you realize hard work is paying off and that's where we need to keep everyone at."
Betsy Helfand can be reached at bhelfand@reviewjournal.com. Follow on Twitter: @BetsyHelfand
Up next
Who: Off Sunday
Next five
Monday: Las Vegas at El Paso, 6:05 p.m.
Tuesday: Las Vegas at El Paso, 6:05 p.m.
Wednesday: Las Vegas at El Paso, 6:05 p.m.
Thursday: Las Vegas at El Paso, 6:05 p.m.
Friday: Las Vegas at Salt Lake, 5:35 p.m.
Update
The 51s concluded their home slate Saturday with their fifth sellout of the season. 11,130 fans were in attendance to see Las Vegas beat Salt Lake 9-0. Now, after an off day, they'll go on the road for eight games against El Paso and Salt Lake to conclude their season.