Heady praise: 51s infielder Tovar compared to Vizquel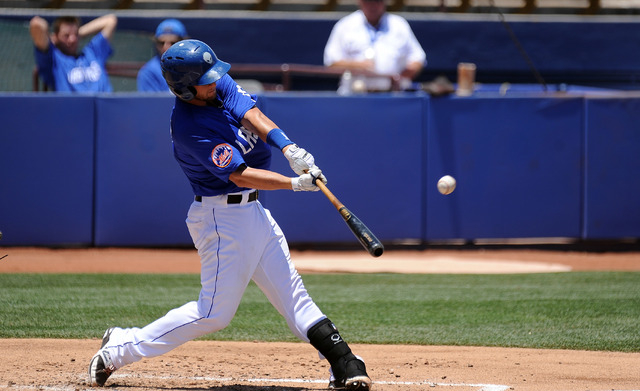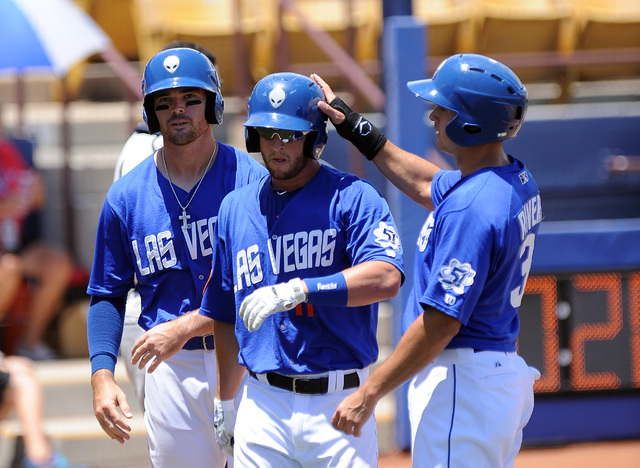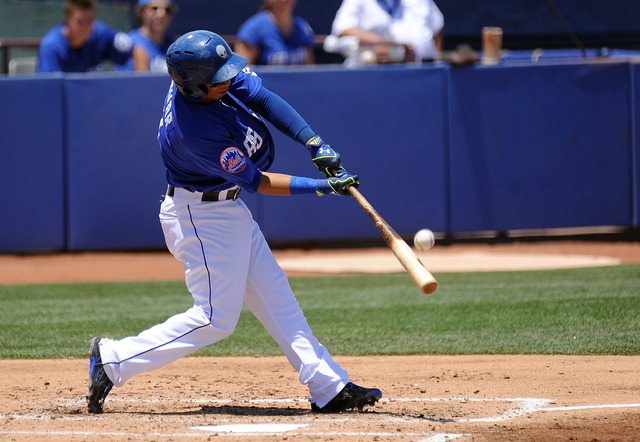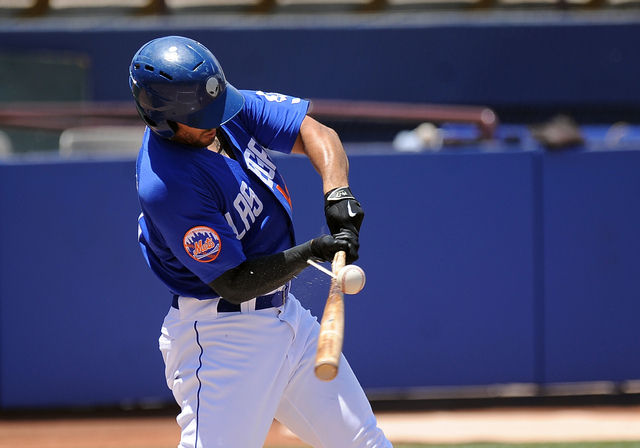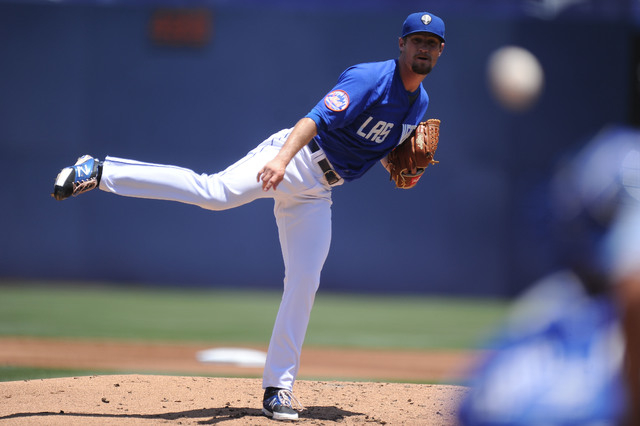 Over his 14-year major league career, Wally Backman played alongside several high-quality infielders, and none better than 11-time Gold Glove Award winner Omar Vizquel.
The former second baseman, who's in his third year managing the 51s, says current Las Vegas utility infielder Wilfredo Tovar might be the best of the bunch.
"He's just a quality player. He's a major-league infielder by far," Backman said. "He's in the upper echelon of all three of those positions. Tovar is the guy I want on the field late in the game, especially a close game.
"His defense is second to none. I've played with some great shortstops. I'm talking about guys like Omar Vizquel. And defensively, he's not second to anybody. Offensively, that's always been the thing with Tov."
Tovar, who was 0-for-4 in the 51s' 8-7 win over the Reno Aces on Sunday at Cashman Field, is coming off a solid series in which he batted leadoff all four games and went 6-for-16 (.375) with four stolen bases, four walks, five runs and three RBIs in a four-game sweep of the Aces.
"The one thing I'm trying to work on is being more selective at the plate, especially as a leadoff hitter," Tovar said through catcher Nelfi Zapata, who served as an interpreter. "This year has been going very well. I'm seeing the ball a lot better."
This season, Tovar is batting .269 with 14 walks and leads the team in stolen bases with 19 — which is good for second in the Pacific Coast League behind Oklahoma City Dodgers second baseman Darnell Sweeney (22).
"Every time I'm on base, I'm watching the pitcher's delivery," Tovar said. "If it's slow, if it's fast, when it's time for a good jump. I read all of that."
But stealing hasn't necessarily been the problem for Tovar; it's getting on-base. From the leadoff spot, he's only amassed a .328 on-base percentage.
"In the big leagues, they look at other statistics like on-base and walk percentage — things like that," Backman said. "He walked three times the other day, so he's becoming better. But that's one of the things they look at. They know how good he is defensively."
The 23-year-old, who signed with the Mets as a non-drafted free agent in 2007, has a career .965 fielding percentage and has committed just four errors this season — two coming at third base.
"He builds up your confidence," Zapata said in a separate one-on-one interview. "Especially as a catcher, you have him in the middle at second base or shortstop. He's just so quick. Every time we get a guy trying to steal second, he's always there. When we don't make a good throw, he's always there to pick you up. It's awesome to have a guy like that."
Tovar, who made his major league debut in 2013, shares a lot of similarities with Vizquel, a former three-time All-Star who played in a major-league record 2,709 games at shortstop. Other than being native Venezuelans, the two pride themselves on defense and have played extremely hard despite their small stature.
Also, like Vizquel, Tovar (5 feet, 10 inches, 160 pounds) is the most reliable fielder on his team.
"I played with (Vizquel) my last year in baseball and he was great," said Backman, referring to his 1993 season with the Mariners. "But I've seen Tovar make plays at shortstop, at third base, at second base that guys don't make in the big leagues. He's very consistent and he's not erratic with his throwing at all. He makes all the plays that are supposed to be made and then some. Big-time asset. …
"I think the kid's got a long, major-league career ahead of him."
■ NOTES — Alex Castellanos was 3-for-4 with two doubles, two runs and an RBI, and teammate Dan Rohlfing went 3-for-4 with a three-run homer to help the 51s to victory on Sunday. … Right-hander Logan Verrett, who took a shutout into the eighth inning, recorded his second victory of the season after striking out five batters in 7 2/3 innings and allowing six hits and two runs. … Las Vegas, which is 6-2 in its last eight games, opens a three-game series against the Salt Lake Bees — Triple-A affiliate of the Los Angeles Angels — today at 7:05 p.m. … Catcher Anthony Recker and infielder Danny Muno are each scheduled to play in the series for the 51s. … Kirk Nieuwenhuis, who was traded to the Los Angeles Angels on May 27 for cash, was claimed by the Mets this weekend off waivers. According to ESPN's Adam Rubin, the Mets may try to pass him through waivers in order to send him to Triple-A Las Vegas.
Contact reporter Ashton Ferguson at aferguson@reviewjournal.com or 702-383-0430. Follow him on Twitter: @af_ferguson.