Here's how you can watch World Series Game 1
October 27, 2015 - 11:33 am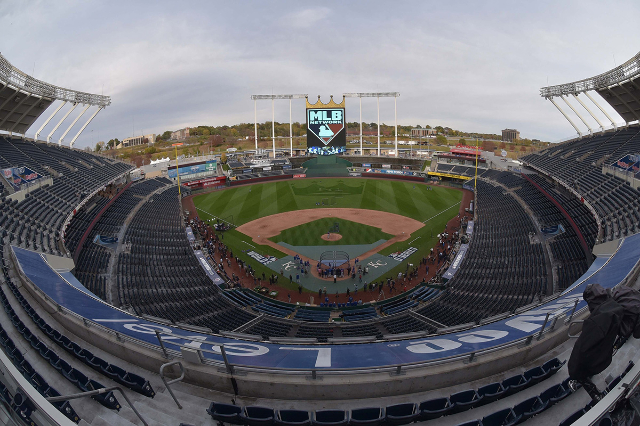 The Kansas City Royals host the New York Mets in Game 1 of the World Series tonight at Kauffman Stadium in Kansas City, Missouri. Here's what you need to know to catch the game.
Time: 5:07 p.m. PDT
TV: FOX (Cox 5, DirecTV 5, CenturyLink 5, Dish 5)
Online: MLB.com (subsctiption required)
Radio: ESPNRadio.com and ESPN app
If you can't catch it at home on TV or online, there are plenty of game night hangouts round the valley you could hit up.
Schedule through Game 7 (all times PDT):
Game 2: Wednesday, Oct. 28, 5:07 p.m. — Mets at Royals — FOX
Game 3: Friday, Oct. 30, 5:07 p.m. — Royals at Mets — FOX
Game 4: Saturday, Oct. 31, 5:07 p.m. — Royals at Mets — FOX
Game 5 (if necessary): Sunday, Nov. 1, 5:15 p.m. — Royals at Mets — FOX
Game 6 (if necessary): Tuesday, Nov. 3, 5:07 p.m. — Mets at Royals — FOX
Game 7 (if necessary): Wednesday, Nov. 4, 5″:07 p.m. — Mets at Royals — FOX
Like Sports News on Facebook: