How to watch Giants-Mets National League wild card game tonight
October 5, 2016 - 9:32 am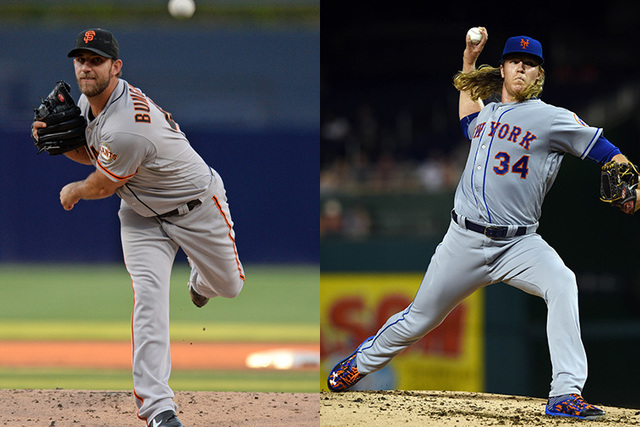 Now that the American League wild card game is over, the National League gets the spotlight tonight.
The San Francisco Giants meet the New York Mets in Flushing, New York, to battle for a spot in the National League Division Series, which starts Friday.
The division series will consist of this game's winner facing Chicago Cubs and the Dodgers taking on the Nationals, both in a best of five games, to make it into the league championship series.
The Giants will start pitcher Madison Bumgarner (15-9) while the Mets have chosen former Las Vegas 51s pitcher Noah Syndergaard (14-9) for tonight's start.
Here's everything you need to know if you want to watch in Las Vegas:
Who: Giants at Mets
Where: Citi Field, Flushing, New York
Time: 5:09 p.m. PDT
TV: ESPN (Cox 30, DirecTV 206, CenturyLink 27, Dish 140)
Online: WatchESPN live stream
Radio: KWWN-AM (1100).
Contact Kira Terry at kterry@reviewjournal.com. Follow @kiraterry on Twitter.
Like Vegas Sports News on Facebook: