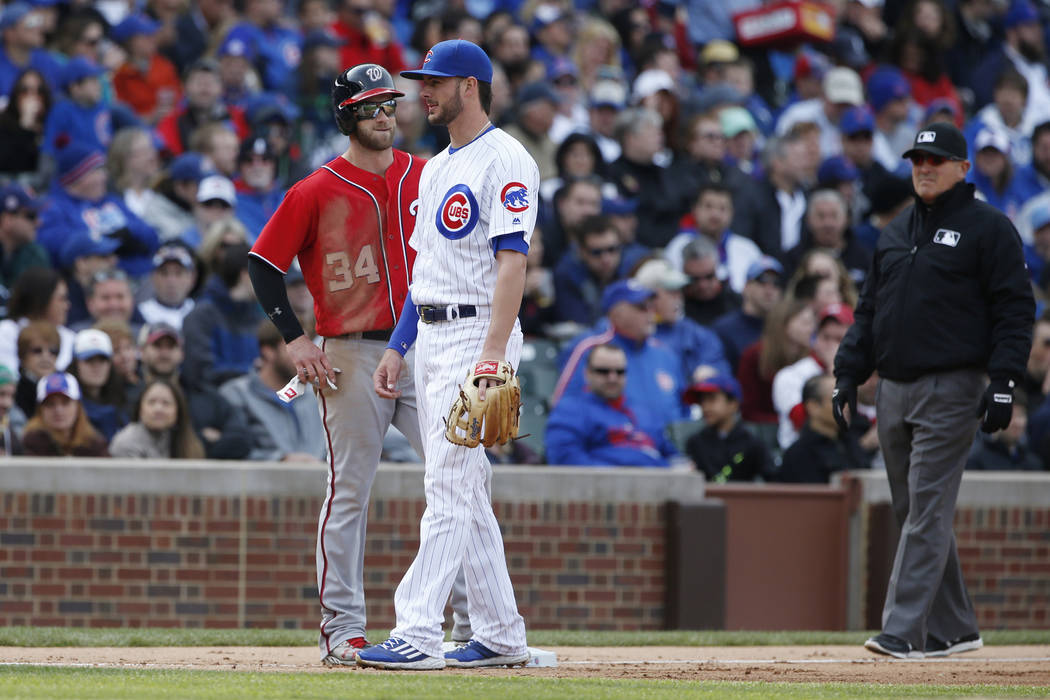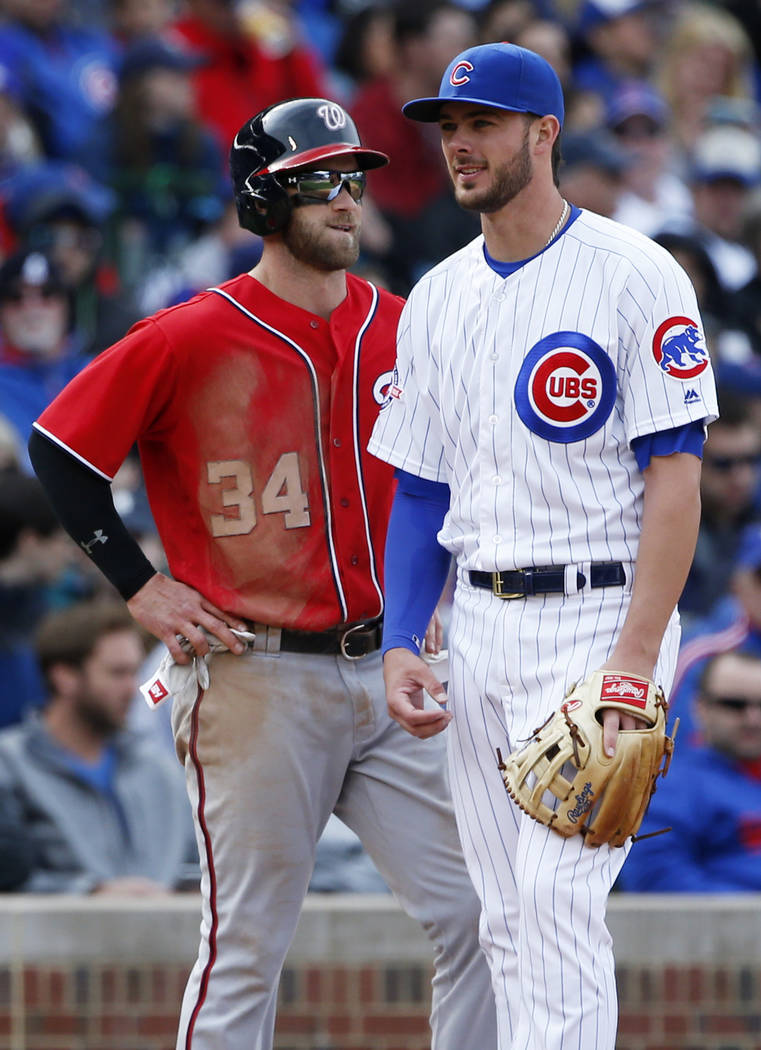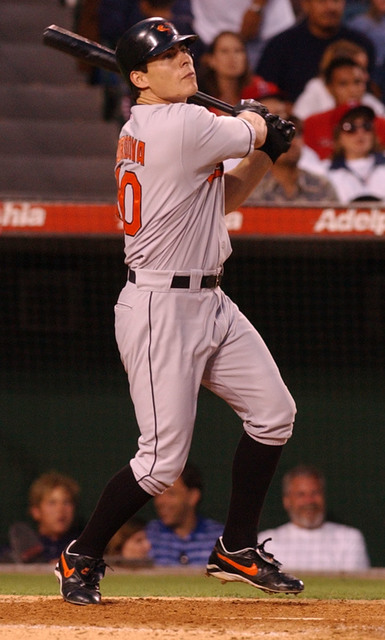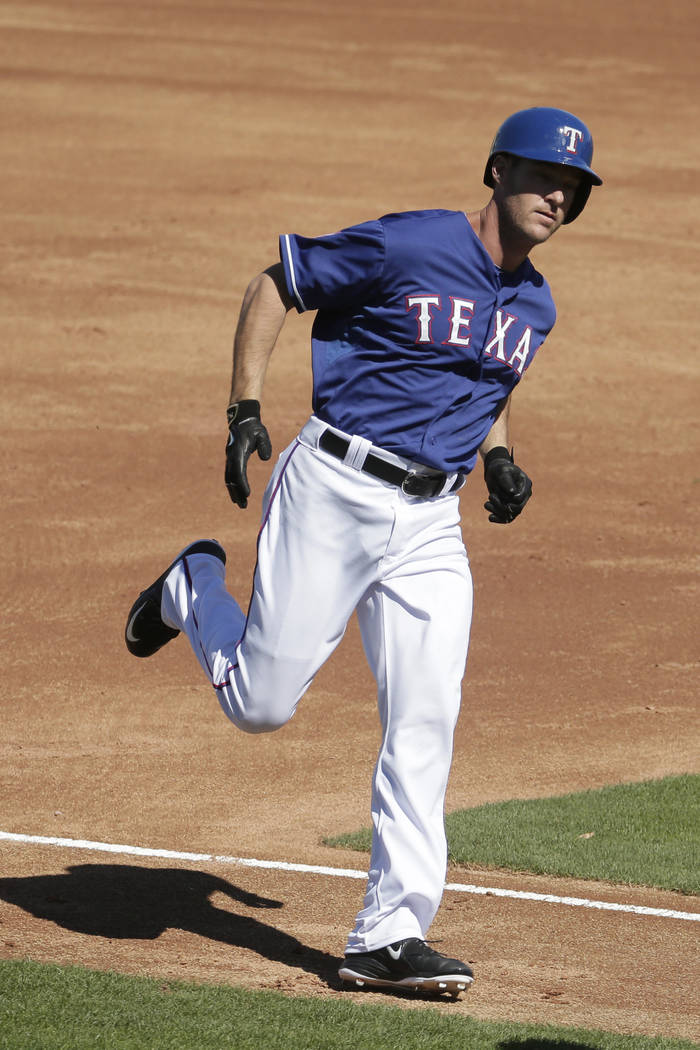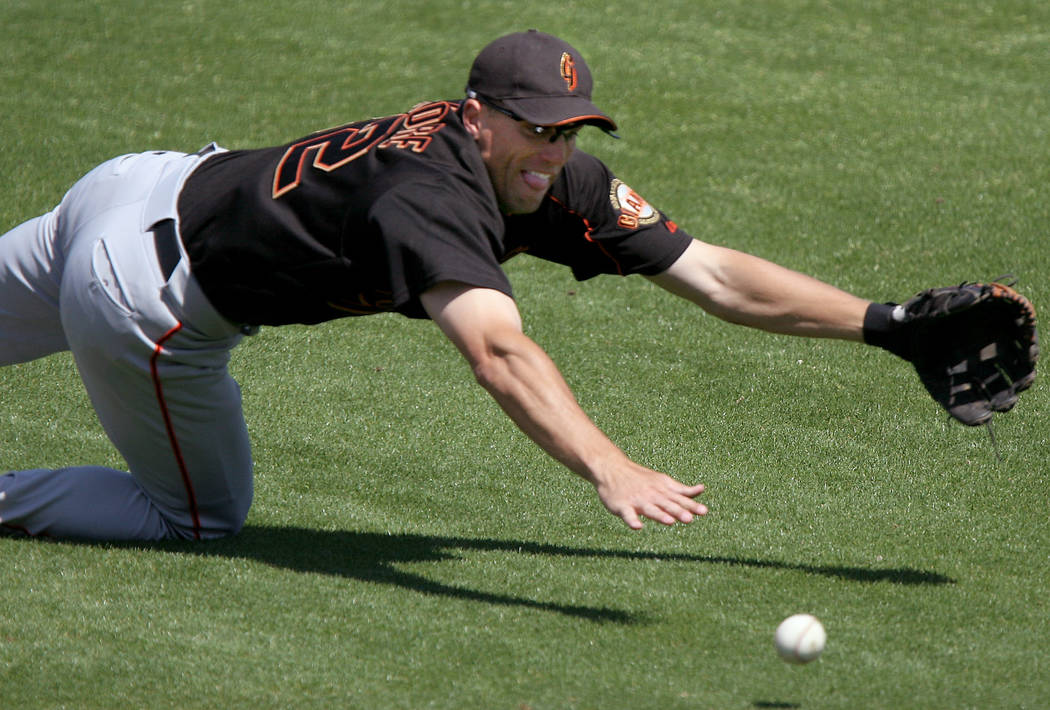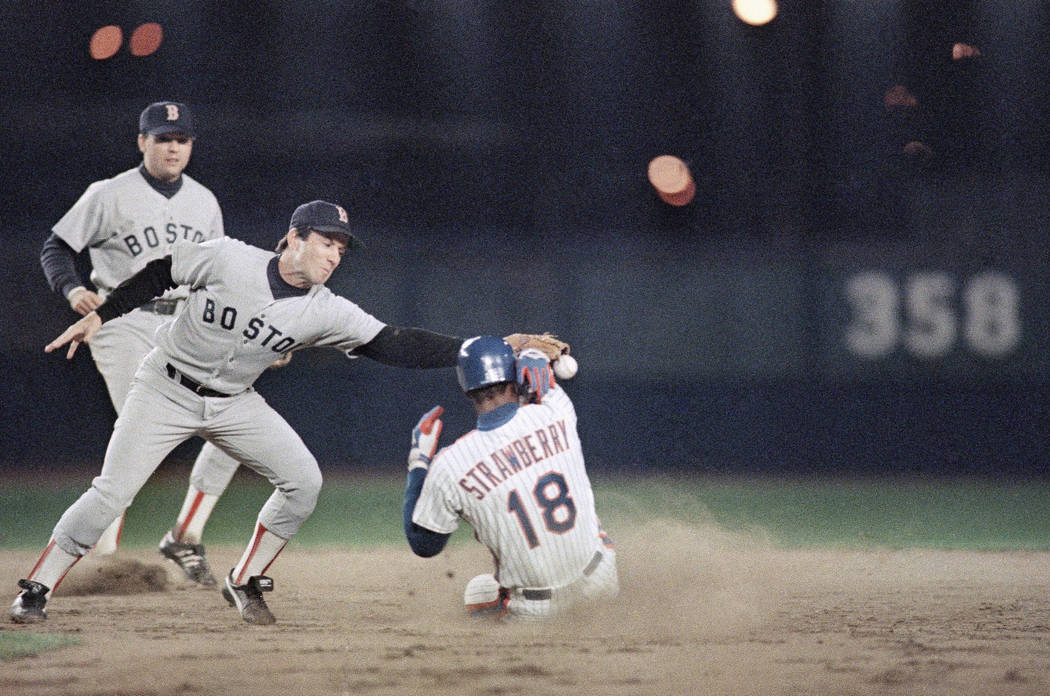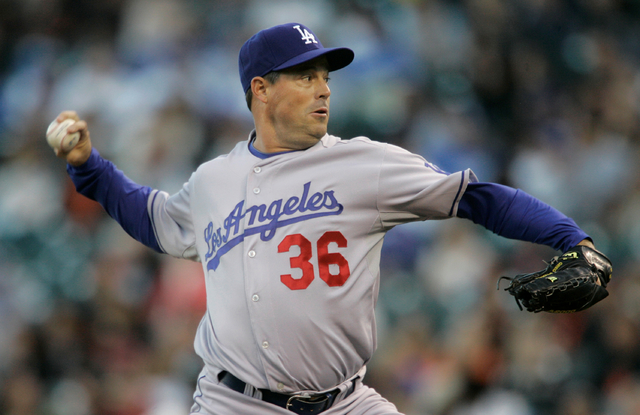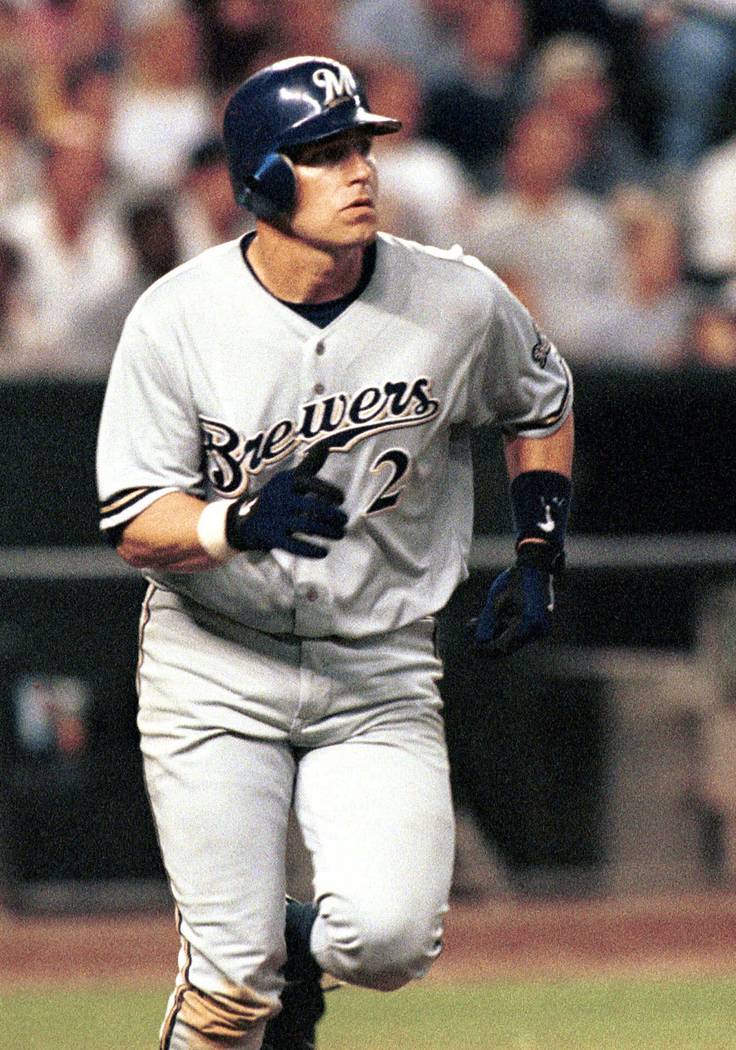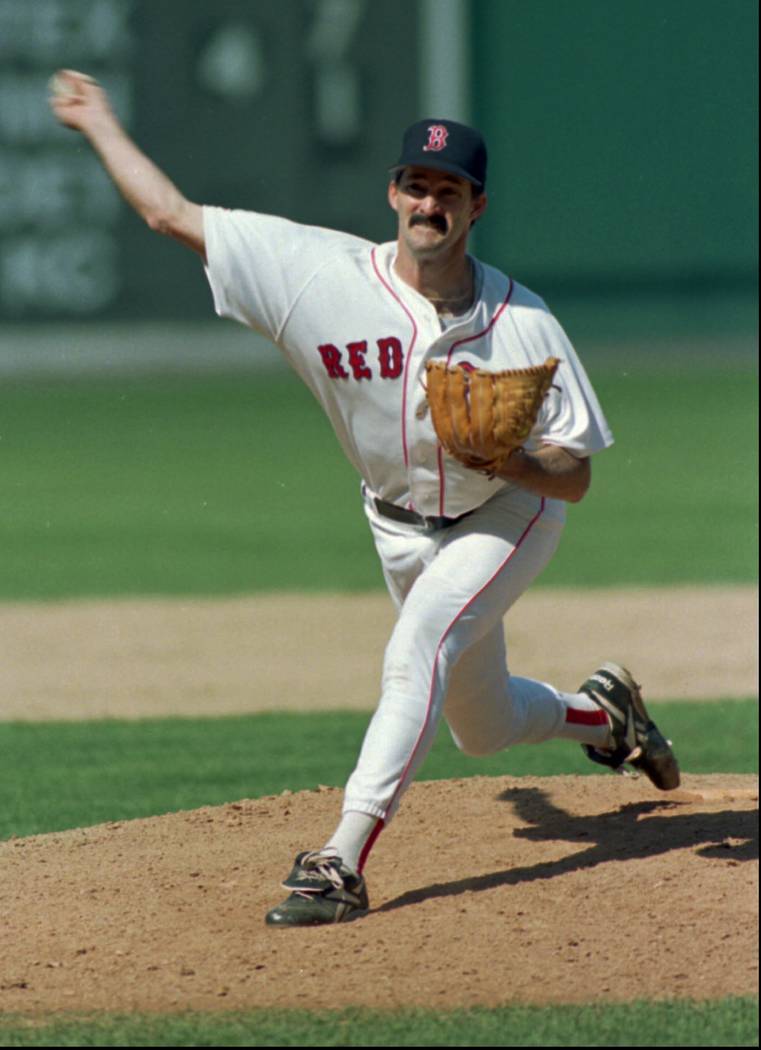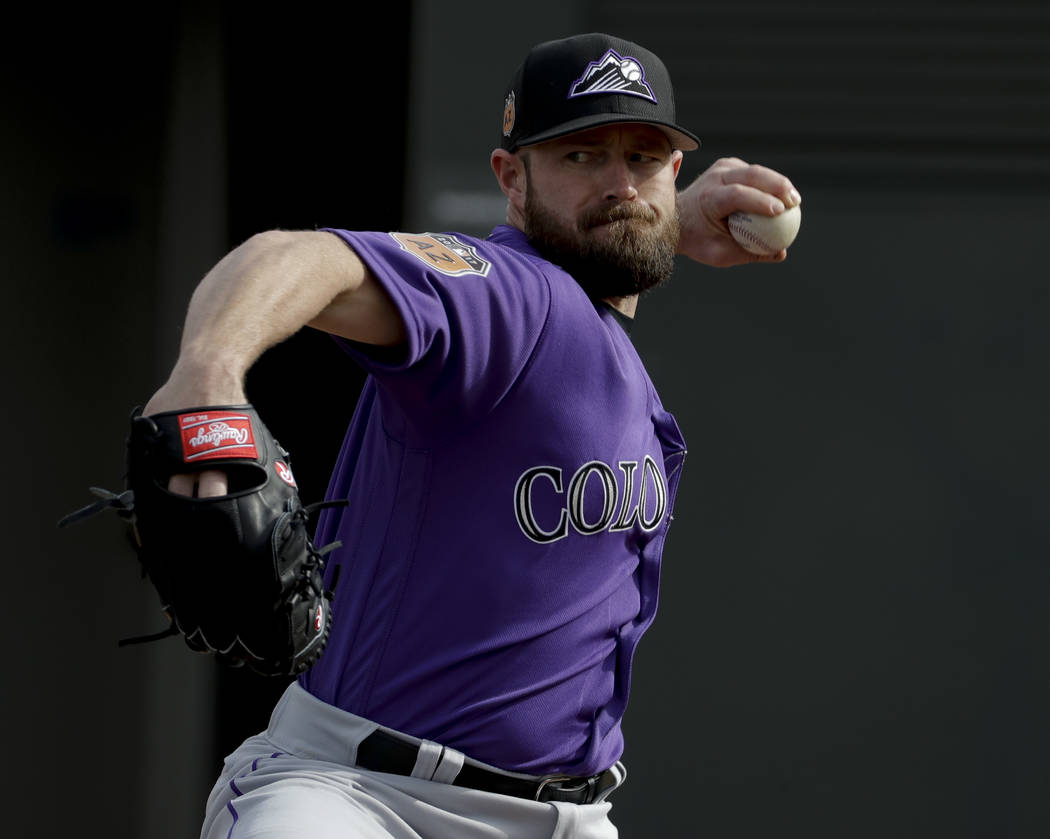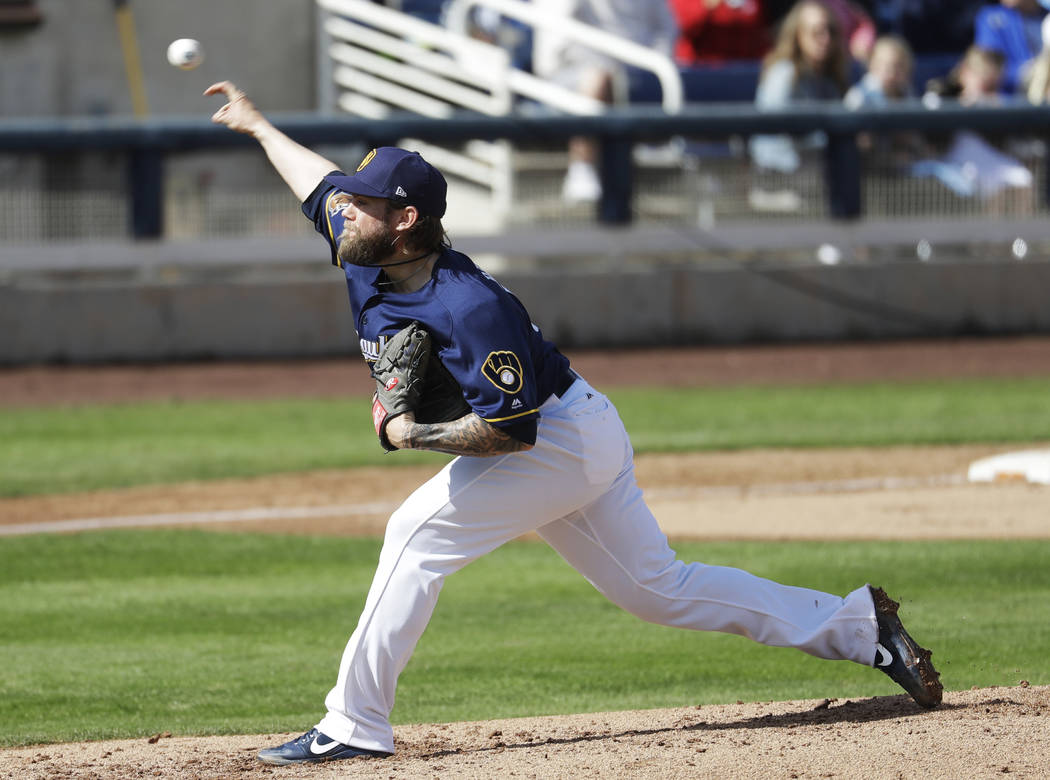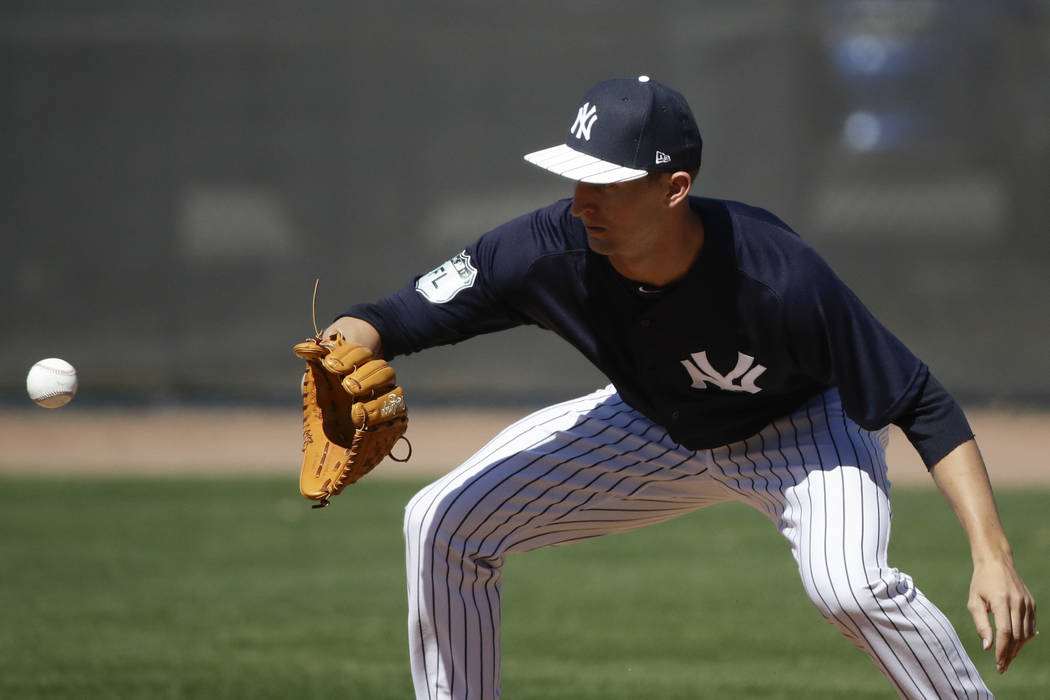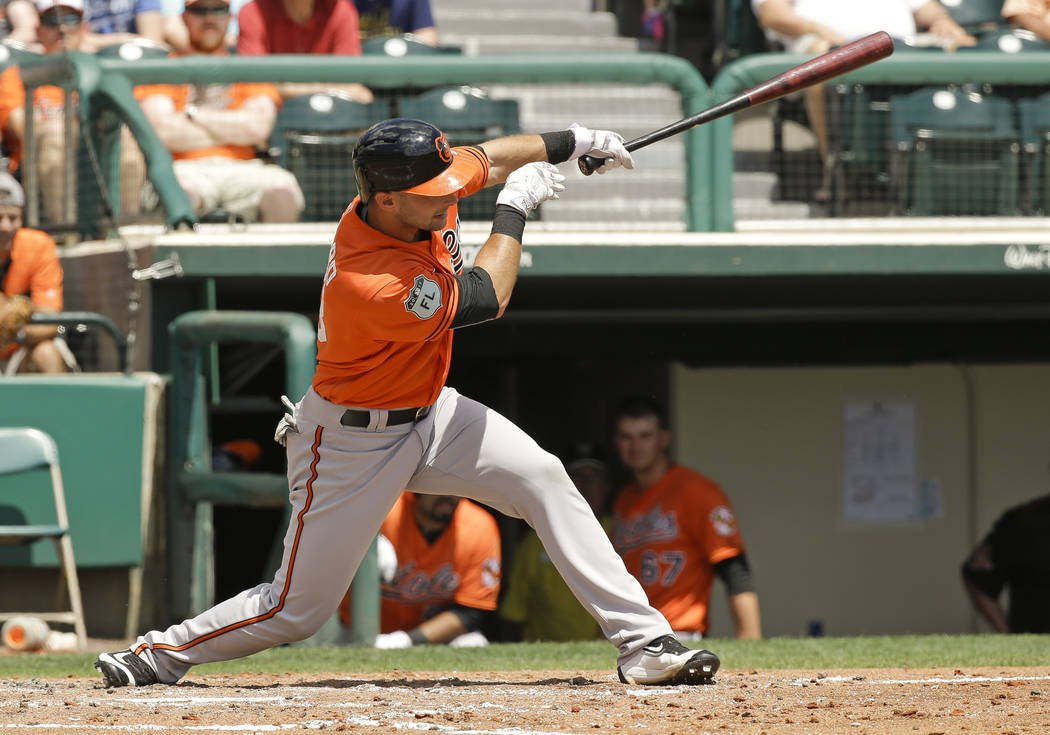 During Big League Weekend at Cashman Field, Chicago Cubs broadcasters Len Kasper and Jim Deshaies chatted about what a baseball town Las Vegas has become.
They mentioned Kris Bryant, of course — and a couple of innings later the National League's reigning MVP from Bonanza High lit the fuse on a two-run bomb that might have detonated on Washington Avenue if not for a stiff crosswind.
They mentioned Las Vegas High's Bryce Harper, who preceded Bryant as NL MVP with the Washington Nationals.
They mentioned Bishop Gorman's Joey Gallo, another young swatting sultan who is trying to find his groove with the Texas Rangers.
Had they put a pencil to their scorecard, they could have mentioned an entire roster of those who played ball at Southern Nevada high schools on their way to the big leagues.
To commemorate Opening Day of another baseball season, here is one idea of what a lineup card for the Las Vegas Nine might look like:
Left field
Marty Cordova, Bishop Gorman
1995 AL Rookie of the Year while playing for Twins; hit .274 over nine MLB seasons.
Center field
Ryan Ludwick, Durango
Hit 37 homers, drove in 113, batted .299 for Cardinals en route to making 2008 All-Star team.
Right field
Bryce Harper, Las Vegas
2015 NL MVP led league in HRs (42), runs (118) and on-base (.460), slugging (.649) and on-base plus slugging percentage (1.109).
Third base
Kris Bryant, Bonanza
Batted .292 with 39 HRs and 102 RBIs; named 2016 NL MVP for world champion Cubs.
Shortstop
Brian Dallimore, Clark
Son of former UNLV coach Fred Dallimore smacked grand slam in his first MLB start for Giants.
Second base
Marty Barrett, Rancho
Set MLB postseason record with 24 hits for Red Sox in 1986; pulled off hidden ball trick three times.
First base
Chris Carter, Sierra Vista
Recent Yankees acquisition hit 41 HRs for Brewers in 2016 to lead NL.
Catcher
Doug Mirabelli, Valley
Spent 12 seasons in The Show; caught Tim Wakefield's knuckleballs; played in 2004 World Series.
Pitcher
Greg Maddux, Valley
Hall of Famer won 355 games, four Cy Youngs, four ERA titles, 18 Gold Gloves and was eight-time All-Star.
Designated hitter
Tyler Houston, Valley
Former No. 2 overall draft pick played every position except center field and pitcher during eight MLB seasons.
Bullpen
Mike Morgan, Valley
Pitched in big leagues for 22 seasons over parts of five decades for 12 teams.
Mike Maddux, Rancho
Nationals pitching coach was 39-37 over 15 major league seasons.
Tyler Anderson, Spring Valley
Lefty was 5-6 with 3.54 ERA in 19 starts for Rockies in 2016.
Mike Dunn, Cimarron-Memorial
Marlins career leader in games pitched with 371; now pitching out of Rockies bullpen.
Michael Blazek, Arbor View
Starting fourth season in Brewers bullpen.
Chasen Shreve, Bonanza
Lefty pitched in 59 games for Yankees in 2015 and 37 in 2016.
Brandon Kintzler, Palo Verde
Saved 17 games in 2016 with Twins during seventh MLB season.
Aaron Blair, Spring Valley
Started 15 games as Braves rookie in 2016.
Brad Thompson, Cimarron-Memorial
Started 17 games for 2007 Cardinals, won eight.
Eric Ludwick, Eldorado
Pitched for four MLB teams, was part of Mark McGwire trade from A's to Cardinals.
Bench
Joey Gallo, Bishop Gorman
Hit single, double and homer in 2015 MLB debut with Rangers.
Tommy Pham, Durango
Starting fourth season as Cardinals reserve outfielder; hit nine HRs in 2016.
Chad Hermansen, Green Valley
Former Pirates' first-round pick spent six seasons in the bigs.
Zach Walters, Cimarron-Memorial
First major league hit broke up no-hit bid by Marlins' Jose Fernandez.
Joey Rickard, Bishop Gorman
Batted .268 in 85 games with 13 doubles, five HRs as Orioles rookie in 2016.
Contact Ron Kantowski at rkantowski@reviewjournal.com or 702-383-0352. Follow @ronkantowski on Twitter.