'It's too sad': Las Vegas baseball fans bid farewell to Cashman Field
September 3, 2018 - 8:26 pm
Updated September 4, 2018 - 12:11 am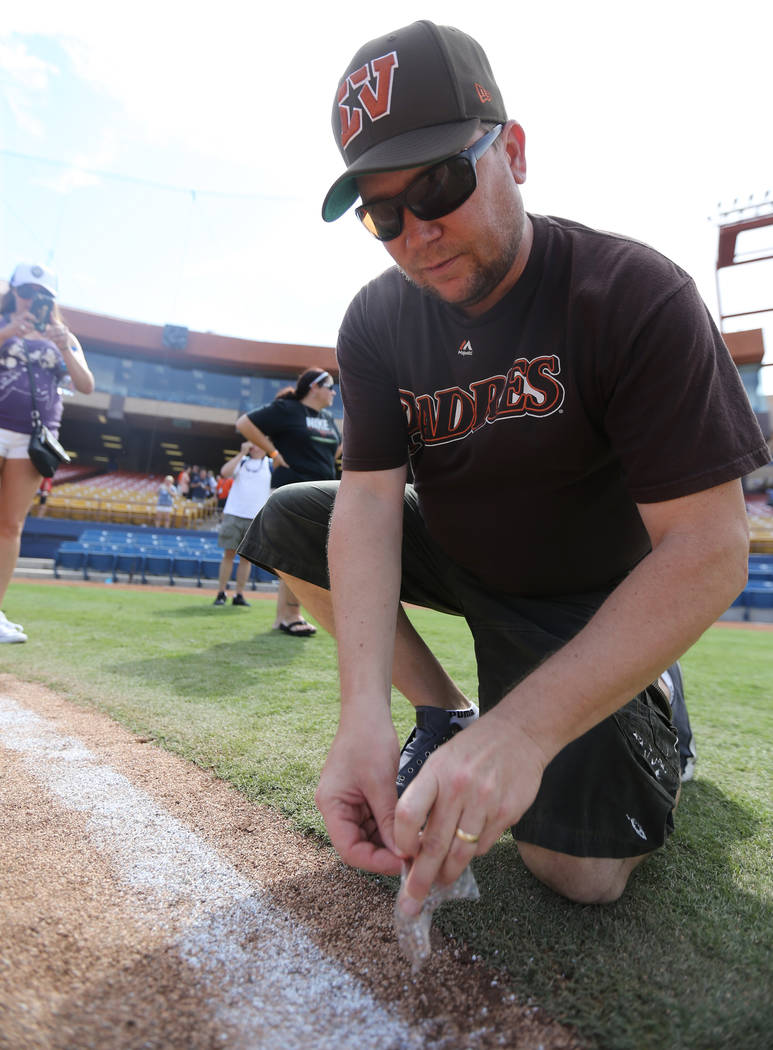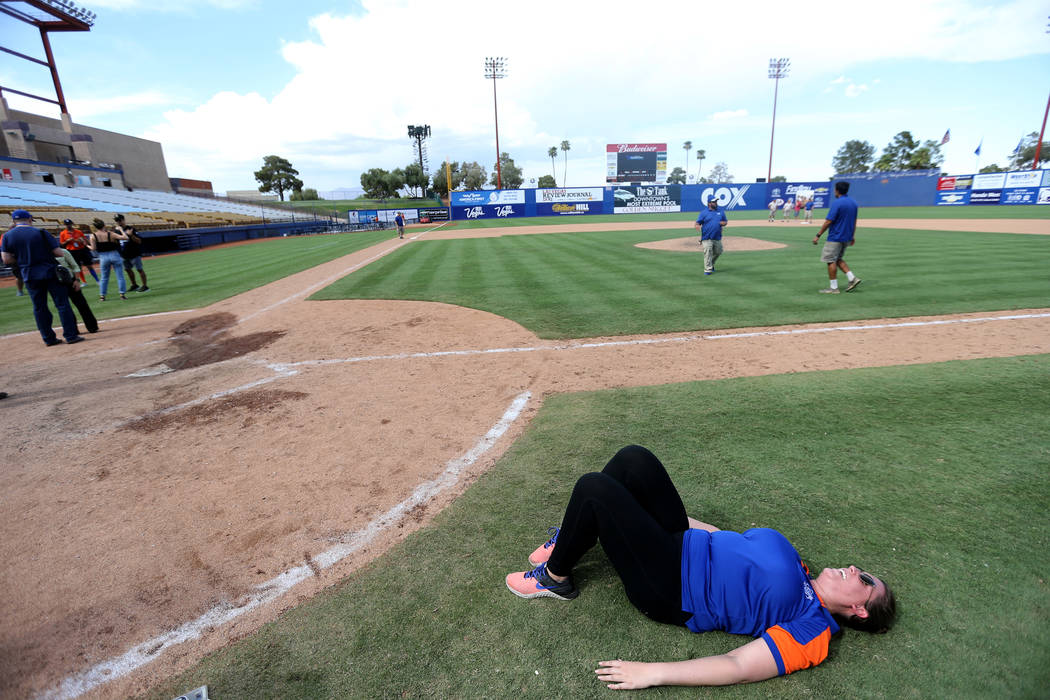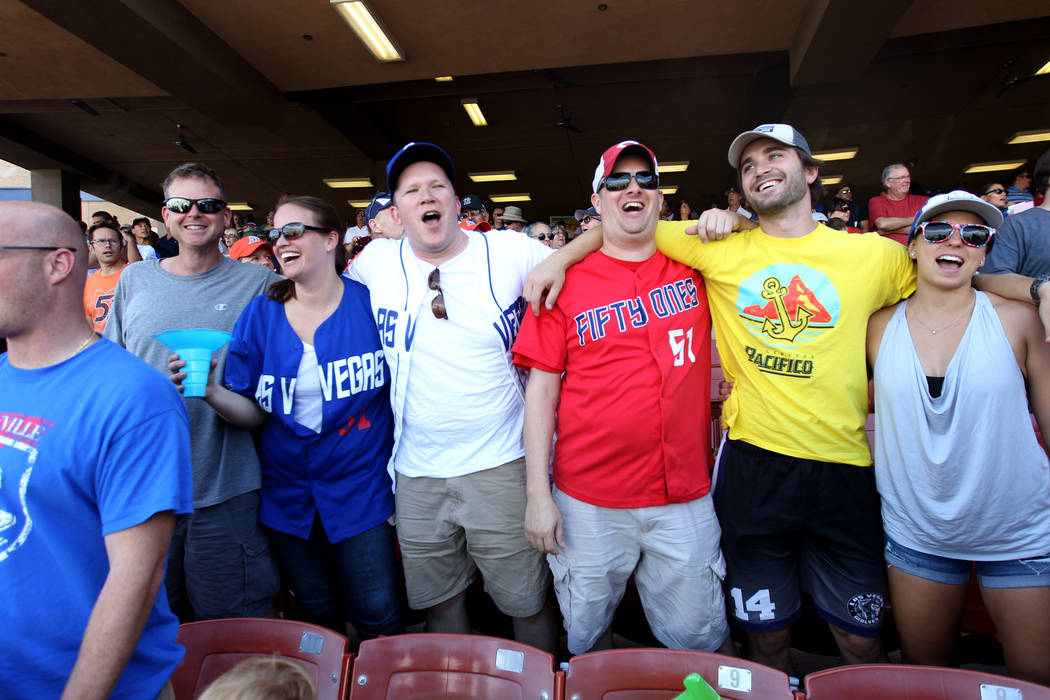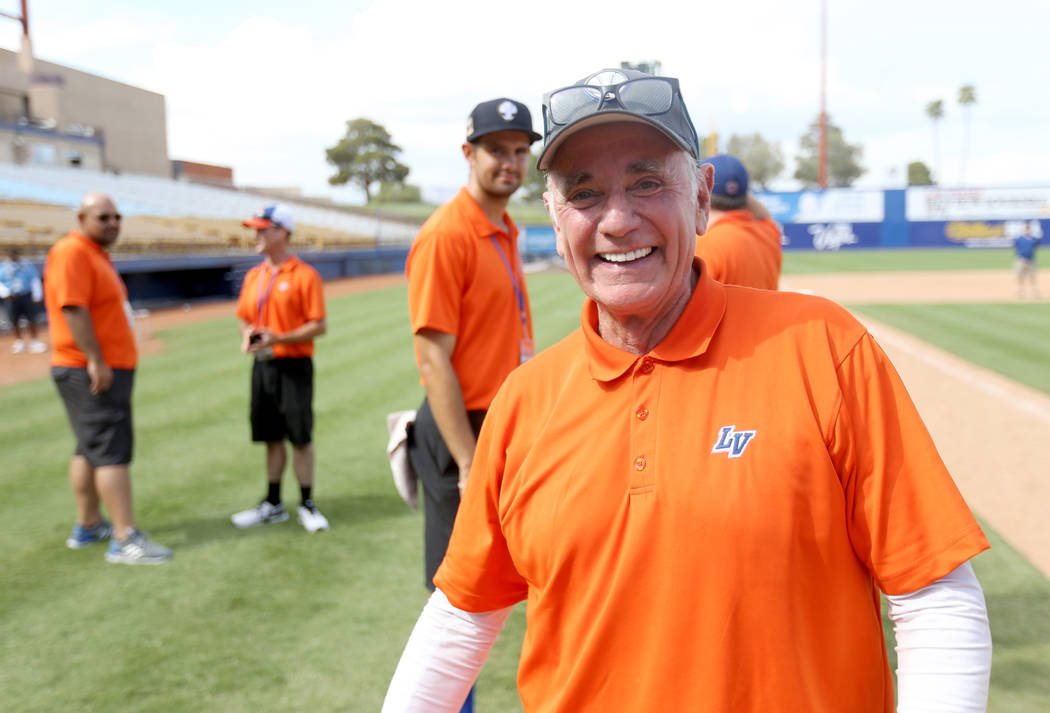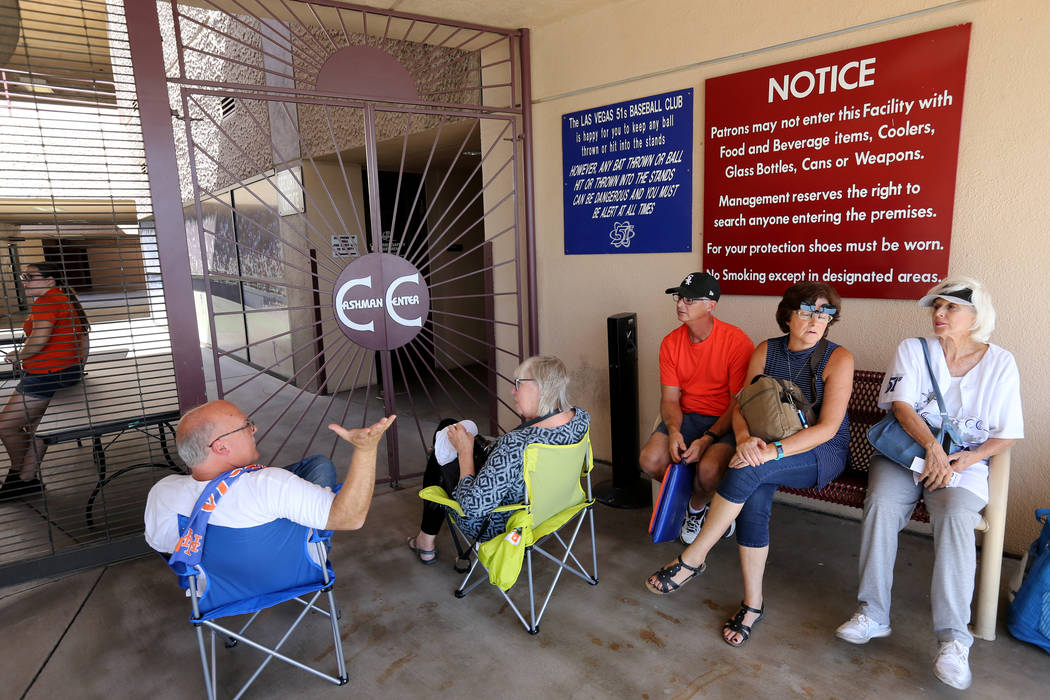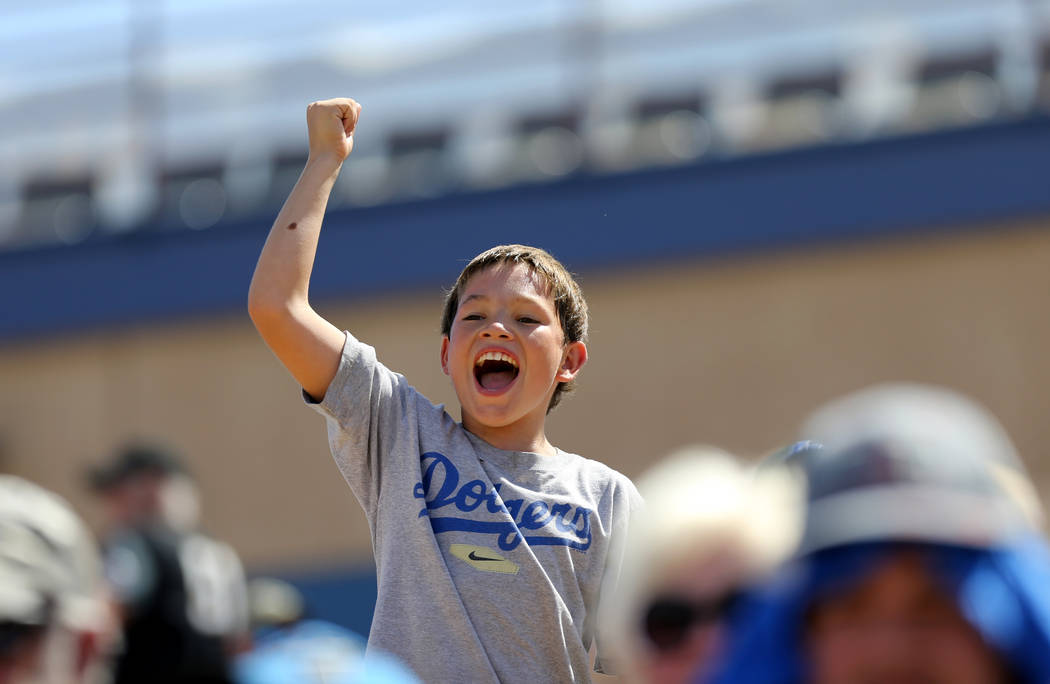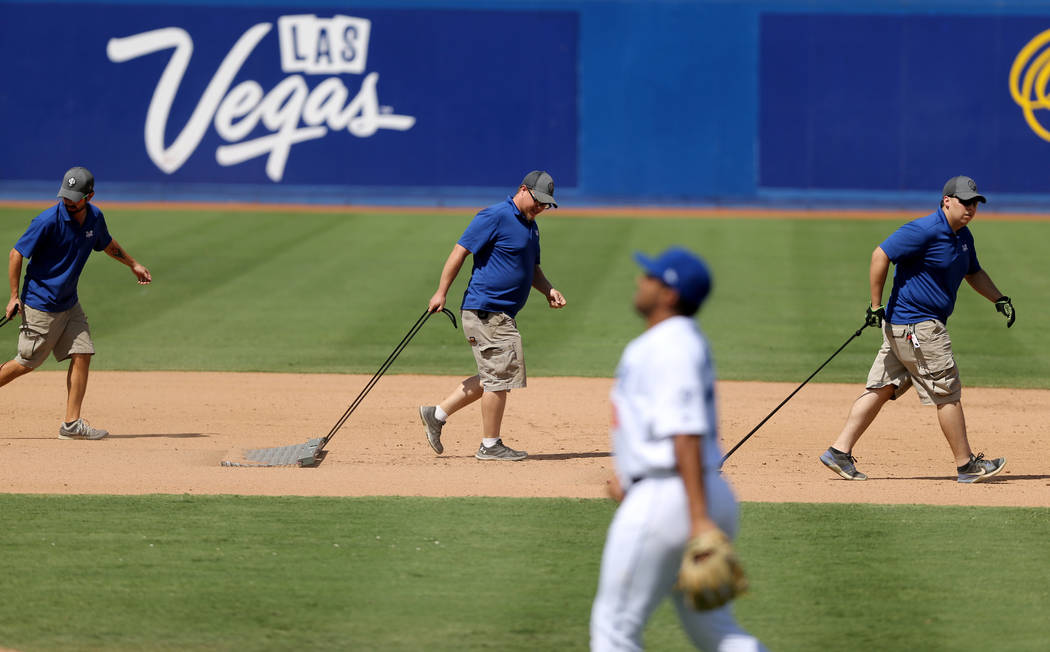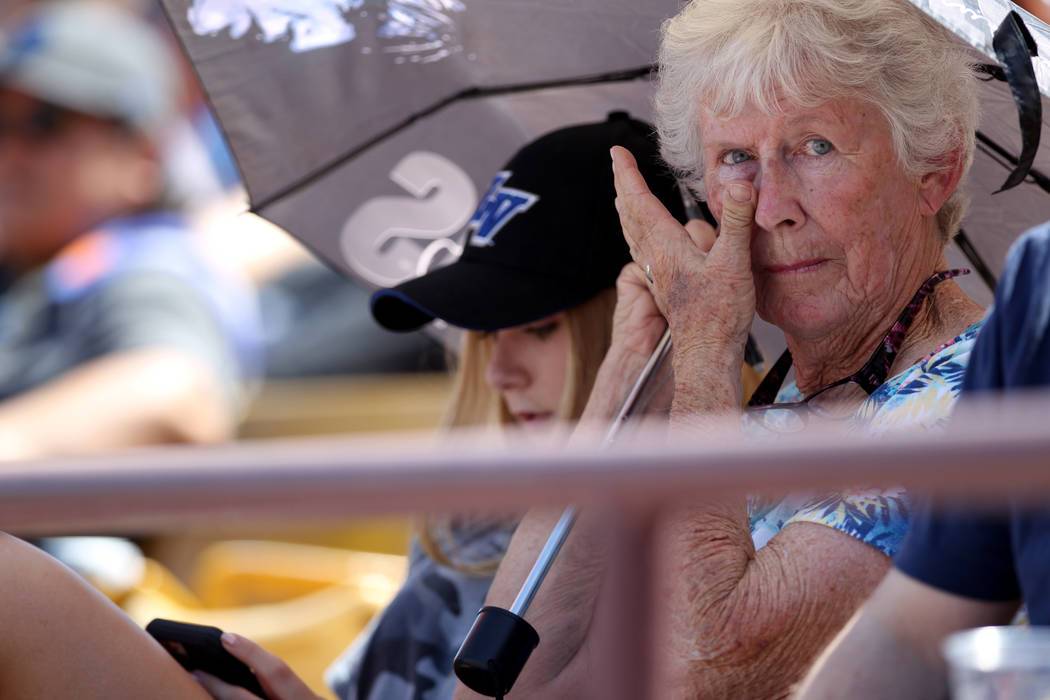 Gripping her handwritten scorecard on a clipboard, Jean Vaughan settled under an Elvis Presely umbrella, her only shield from the unforgiving sun, on Monday and prepared to watch her final game at Cashman Field.
Vaughan, 73, has watched the Las Vegas 51s play here since 1983, their first season at the 9,300-seat ballpark, and she was battling her emotions as she waited for the players to take the field one last time.
Back then, her beloved team was called the Las Vegas Stars.
"It's too sad," said Vaughan, a retired 311 operator for the Las Vegas Metropolitan Police Department. "It's just another chapter in my life, and hopefully it's not the last chapter."
Vaughan was among the 5,353 fans who gathered on Labor Day to say goodbye to baseball at Cashman Field. Next year, the ballpark will be transformed into a soccer stadium, and the 51s will get a rebranding and a new stadium, the Las Vegas Ballpark, in Summerlin. Team spokesman Jim Gemma said the announcement of the team's new name will come soon, possibly in the next week. The Aviators is a leading option, he said.
Gemma said the Triple-A club also will get a new parent team, possibly the Oakland A's, Milwaukee Brewers or Washington Nationals, after the end of its six-year partnership with the New York Mets.
He said the loyal fans who supported the 51s at Cashman deserve a new ballpark, but Vaughan, who was joined Monday by her 16-year-old granddaughter, isn't sure how she feels about the new Summerlin facility.
"It's all just flat. It's one-dimensional on paper," Vaughan said. "I haven't gotten my tickets yet because I want to see the ballpark as a ballpark and not a piece of paper."
Team officials said the new park's capacity is 10,000 people including the seats, suites and lounging areas. The Las Vegas Ballpark's design will allow fans to be near the action, just as Cashman Field did.
For some residents, the end of baseball at Cashman Field was the start of something new.
Las Vegas native Micalanne Williams brought her 4-year-old son, Caleb, to his first baseball game Monday. Sporting a mohawk and munching on popcorn, he said he was excited to see the players "hit the ball."
"It's great to share this with him," said Williams, 35. "It's nostalgic. That's why we came."
Lifelong Dodger fan Peter Roterdam said watching Triple-A baseball in Las Vegas gave him access to the game's biggest stars, both before they made it to the Major Leagues and sometimes in the later years of their careers.
"We watch the story in the beginning," he said, "and watch the story in the end."
Cashman Field likely welcomed its 12 millionth fan at its final ballgame on Labor Day, team officials said.
Among them were Cirque du Soleil crew workers Melissa Neal and Will Wood, who donned competing jerseys for the Cashman farewell. Neal, a Chicago native, wore a Cubs jersey, while Wood showed off his Red Sox gear.
"I'm excited for the new place, but I'm going to miss the intimacy of this place," Wood said. "You're right on top of the field and close to the action."
Clark County Commissioner Larry Brown said Monday that he had mixed feelings watching the sun set on Cashman Field.
The lawmaker played baseball here in 1983 and said the experience inspired him to move to Las Vegas.
"This park played a huge part in not only my gaming career, but my wife and I fell in love with the community," Brown said. "And now this is home."
More 51s: Follow all of our 51s coverage online at reviewjournal.com/51s and @RJ_Sports on Twitter.
Contact Ramona Giwargis at rgiwargis@reviewjournal.com or 702-380-4538. Follow @RamonaGiwargis on Twitter.
Related
Last Cashman Field game is one for the scriptwriters
Baseball era ends at Cashman Field in Las Vegas