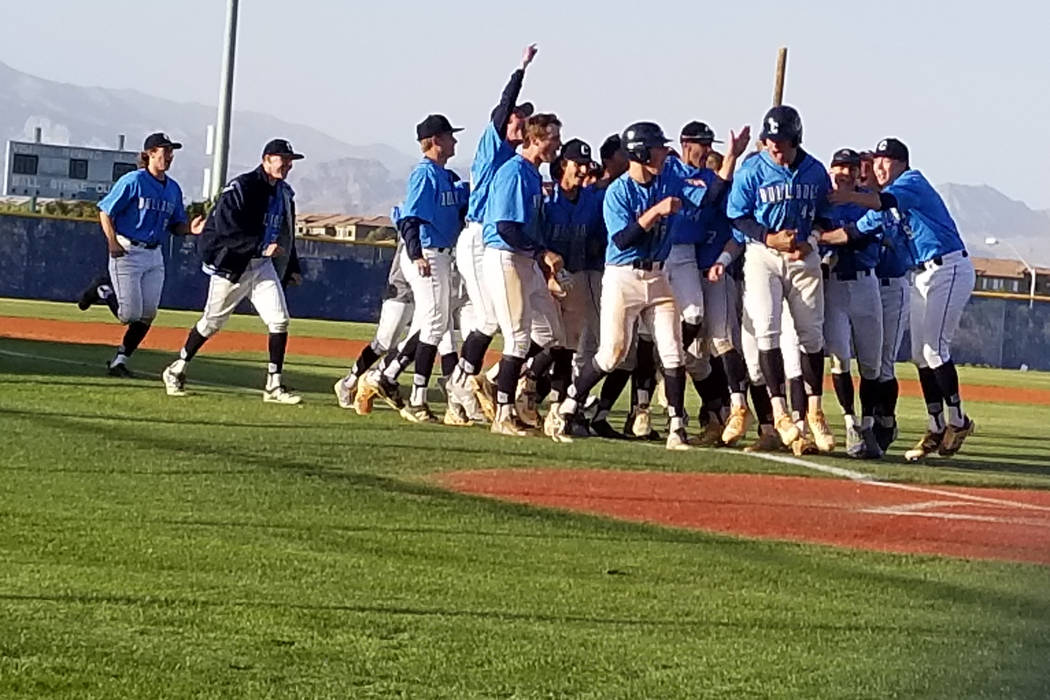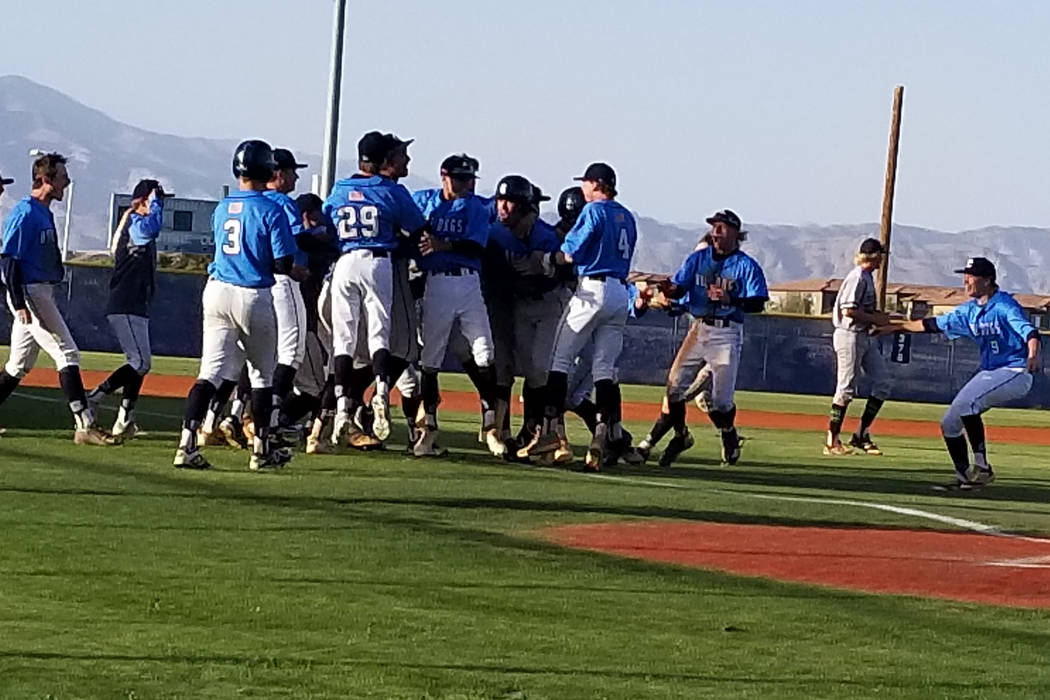 Kris Bow and his Centennial baseball teammates sent a message of sorts to the rest of the area on Monday.
Don't ever count out the Bulldogs.
Bow's two-run double with one out in the bottom of the seventh inning gave the Bulldogs a 15-14 home win over Palo Verde.
"We're that team," Bow said. "We're able to come back in any situation. (We) just keep our heads up and stay positive at all times."
Staying positive had to be difficult on Monday after Palo Verde took an 11-3 lead heading into the bottom of the fourth.
But Centennial (18-5, 12-1 Northwest League) rallied, scoring seven runs in the fourth capped by Bow's three-run homer to left-center field.
"We've been doing it all year," Bow said. "We've been coming back from behind pretty much every game, every series. So I had faith in my team that we'd be able to get baserunners and score runs."
The Panthers (17-6, 8-2) took a 14-12 lead into the bottom of the seventh, before Trevor Wright walked to start the inning. One out later Austin Kryszczuk walked and Garrett Holden reached on an error that allowed Wright to score and put runners on first and second.
Bow lined a 2-1 pitch to the right-center-field gap, and pinch runner Cole Sliwoski scored from first with the winning run.
"Bow's been doing a fantastic job for us," Centennial coach Charlie Cerrone said. "Low strikeout total, he puts the ball in play almost every time he's up. He's been doing a great job."
Howling winds made any ball hit in the air an adventure, and both teams misplayed popups and fly balls. They also took advantage of the wind direction, combining for seven home runs.
Kryszczuk and Mike Jones each added two-run homers for Centennial. Peyton Cole, Jaret Godman, Josiah Cromwick and Bryce Robison each had a home run for Palo Verde.
"We expected it to be this type of game with the wind," Cerrone said. "But to be able to come back on that team, that was tough and we were very fortunate."
More preps: Follow all of our Nevada Preps coverage online at nevadapreps.com and @NevadaPreps on Twitter.
Contact prep sports editor Damon Seiters at dseiters@reviewjournal.com or 702-380-4587. Follow @DamonSeiters on Twitter.
Box score: