Las Vegan Paul Sewald appreciates trip to the majors
Updated April 15, 2017 - 7:42 pm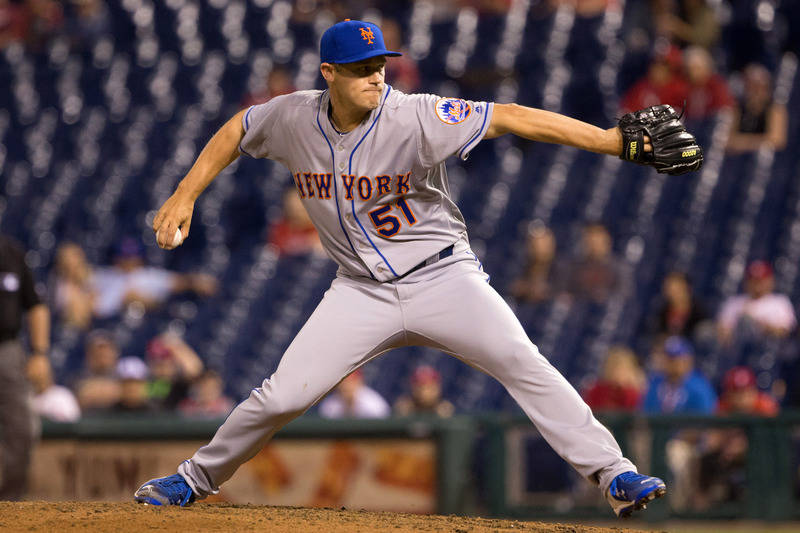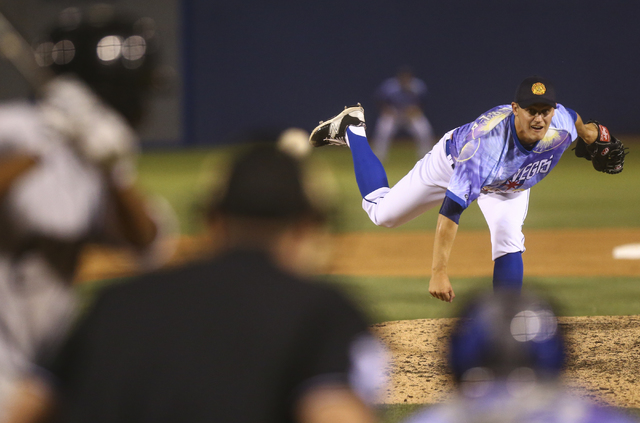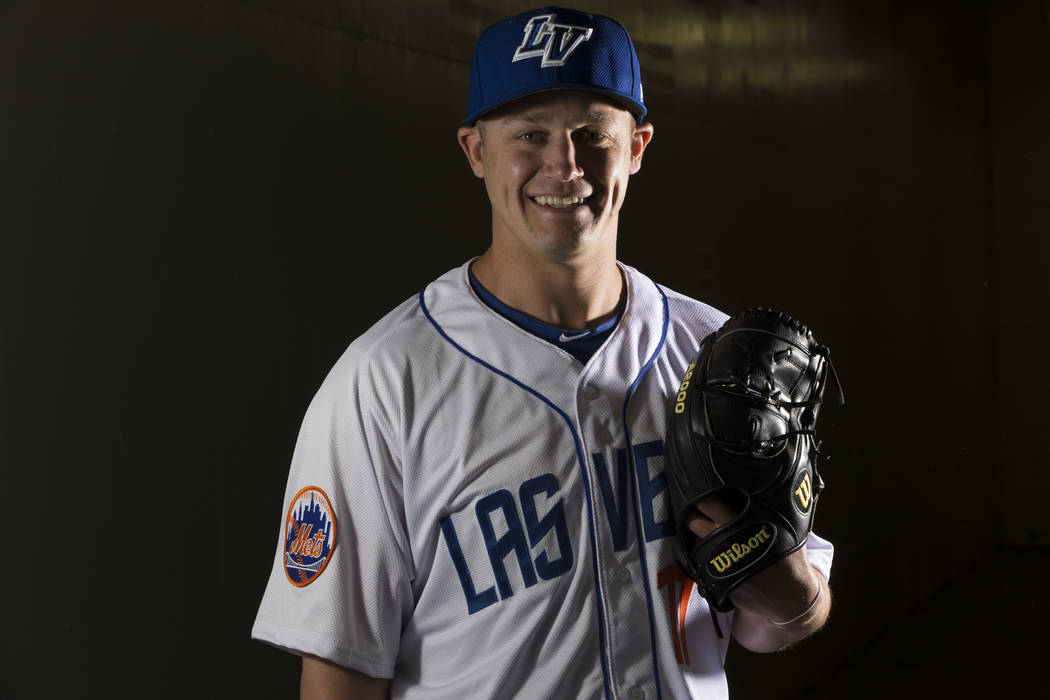 Paul Sewald was never a top prospect.
The Las Vegan and Bishop Gorman High graduate was drafted in the 10th round in 2012 by the New York Mets, given a $1,000 signing bonus and then worked his way through the system by putting up results year after year.
Last week, Sewald's major league dreams were finally realized.
The 51s closer was told of his call-up April 7, added to the Mets' roster April 8, made his debut that day and pitched in one more outing Tuesday. He was sent back to Triple-A Las Vegas on Thursday.
"It was an amazing experience," Sewald said. "It was everything I could have dreamed of, everything I could have asked for. All the guys were supportive of me coming up, so it was amazing."
51s manager Pedro Lopez told Sewald of his call-up midgame when the team was in El Paso last week, and Sewald said his first reaction was shock, even though the right-hander barely missed out on winning a spot in the Mets' bullpen after a solid spring training.
"I was out in the bullpen, and they told me to come in the dugout in the middle of the game, which kind of confused me," Sewald said. "I wasn't really sure what was going on, and so (Lopez) brought me kind of down into the dugout and gave me the news. It was cool."
Sewald, 26, was in New York the next day, taking the mound in the eighth inning at Citi Field to face the Miami Marlins.
So were his fiancee, parents, agent and another good friend who now lives in New York.
"I can't tell you how many trips they had to take me on or trips they had to pay for or clinics or practices and teams and stuff like that," Sewald said of his parents. "For them to be at my major league debut, I did it not only for myself but also for them and their sacrifices."
In his debut, Sewald gave up two runs on three hits in one-third of an inning.
"I didn't feel crazy jittery. I just felt like maybe I was a little bit out of my comfort zone," Sewald said. "Obviously it's a huge difference between playing in the minor leagues and playing in the major leagues.
"I think more than anything it was the travel and just the craziness of the day and the fact that the weather was a little bit bad. It was kind of cold. It was kind of tough to hold onto the ball, and then I didn't really have my best command."
The next time out, Sewald threw a scoreless inning in the Mets' victory at Philadelphia.
And while Sewald's trip to the majors was short, he is now on the 40-man roster and probably will be back before the season ends.
"I felt like I was there for a reason. They asked me to come up there because they know I can pitch in the big leagues," Sewald said. "I know I can pitch up there, but it was 25 years worth of adrenaline flowing through your body when you get out there."
Contact Betsy Helfand at bhelfand@reviewjournal.com. Follow @BetsyHelfand on Twitter.