Las Vegas 51s cautiously optimistic about securing deal for new stadium
August 12, 2017 - 7:32 pm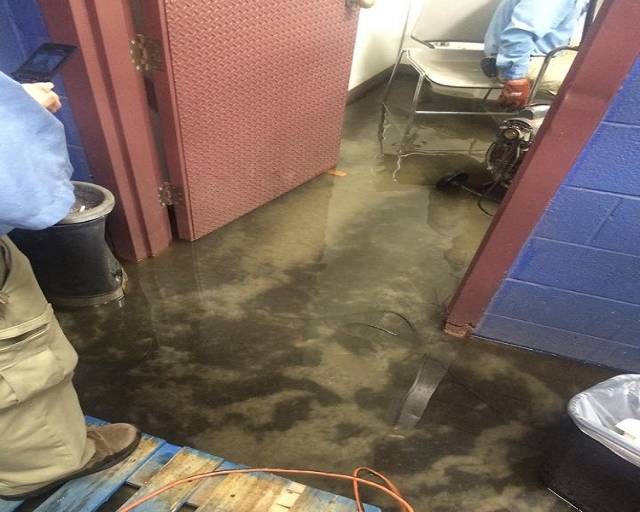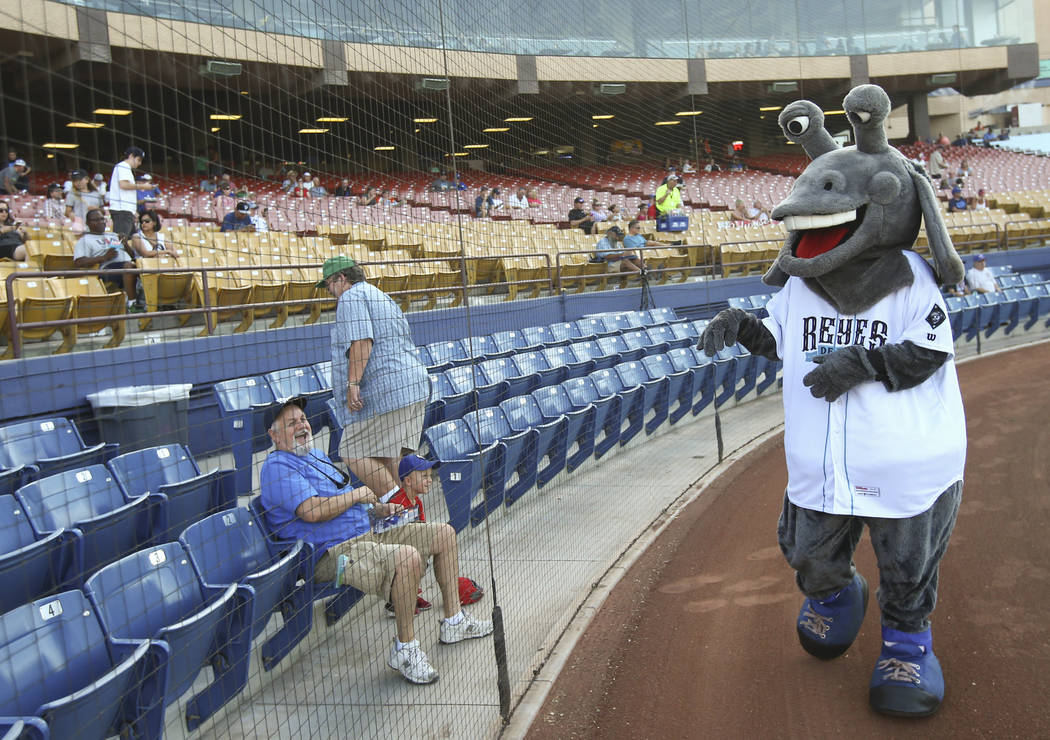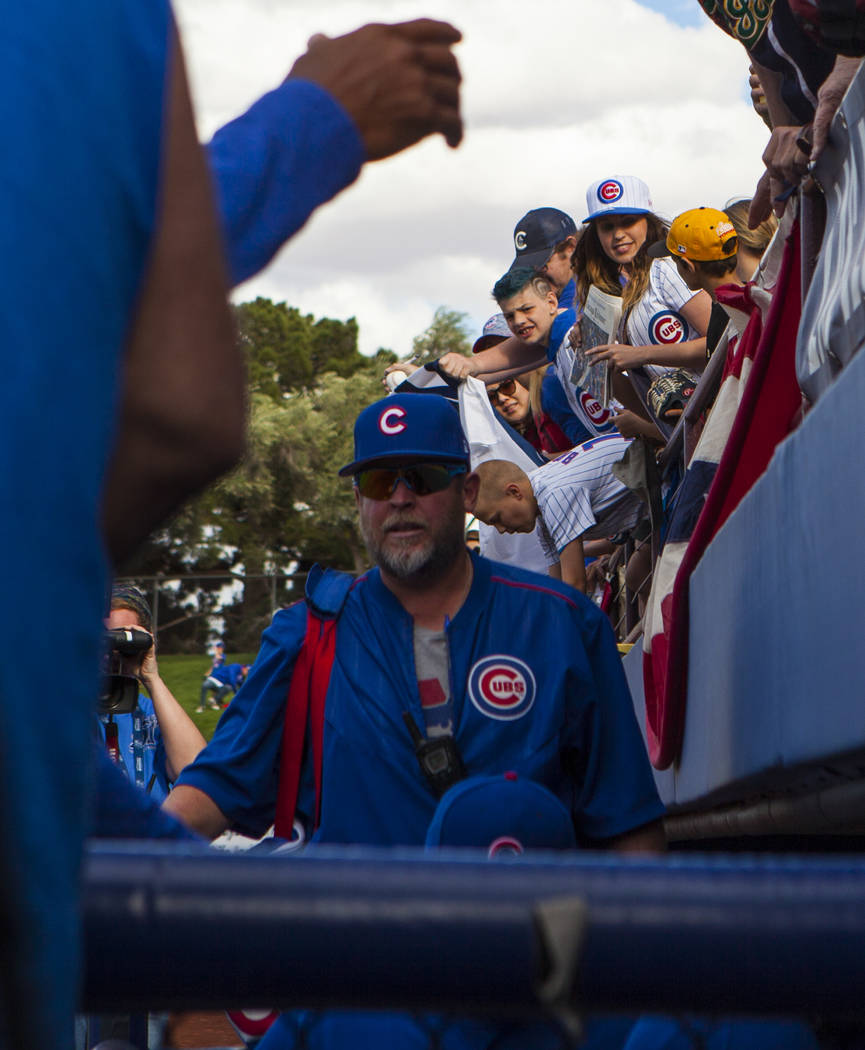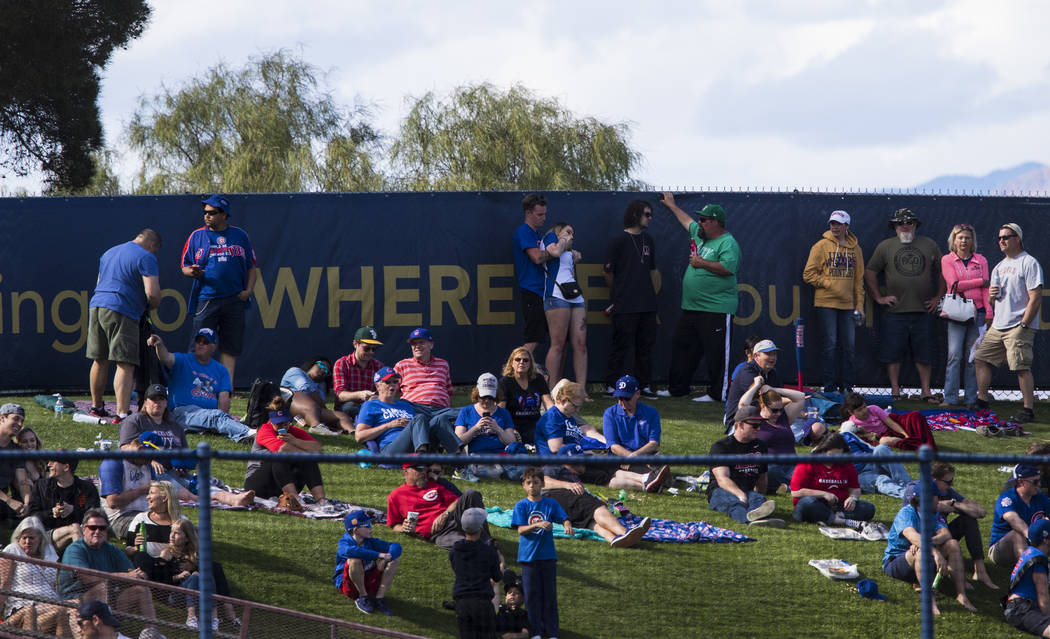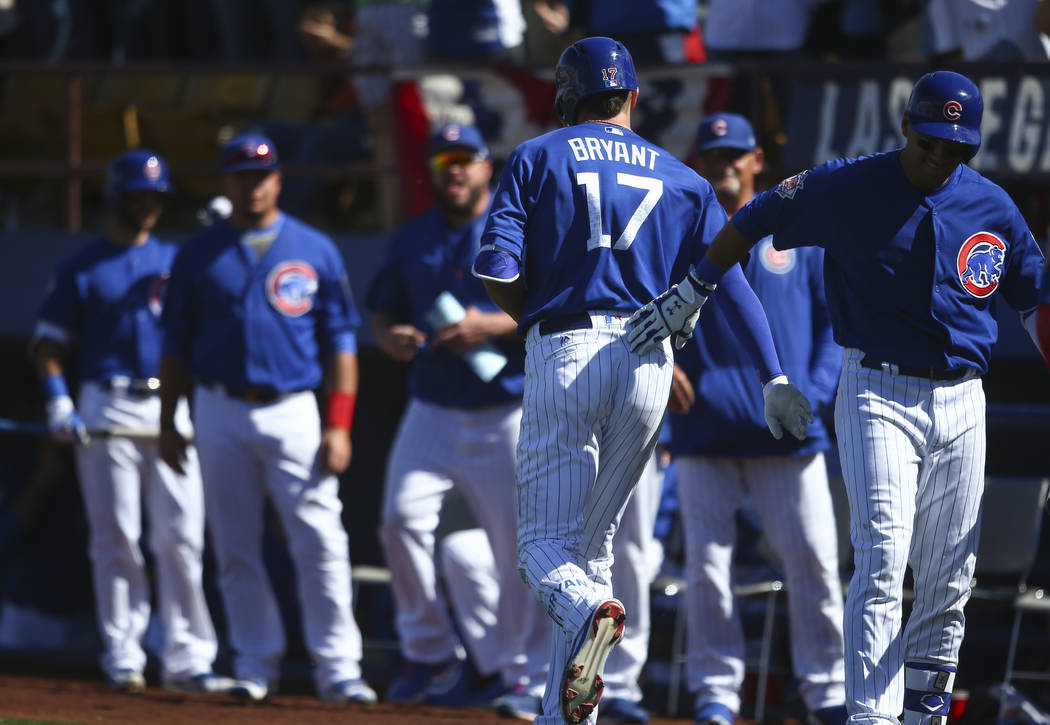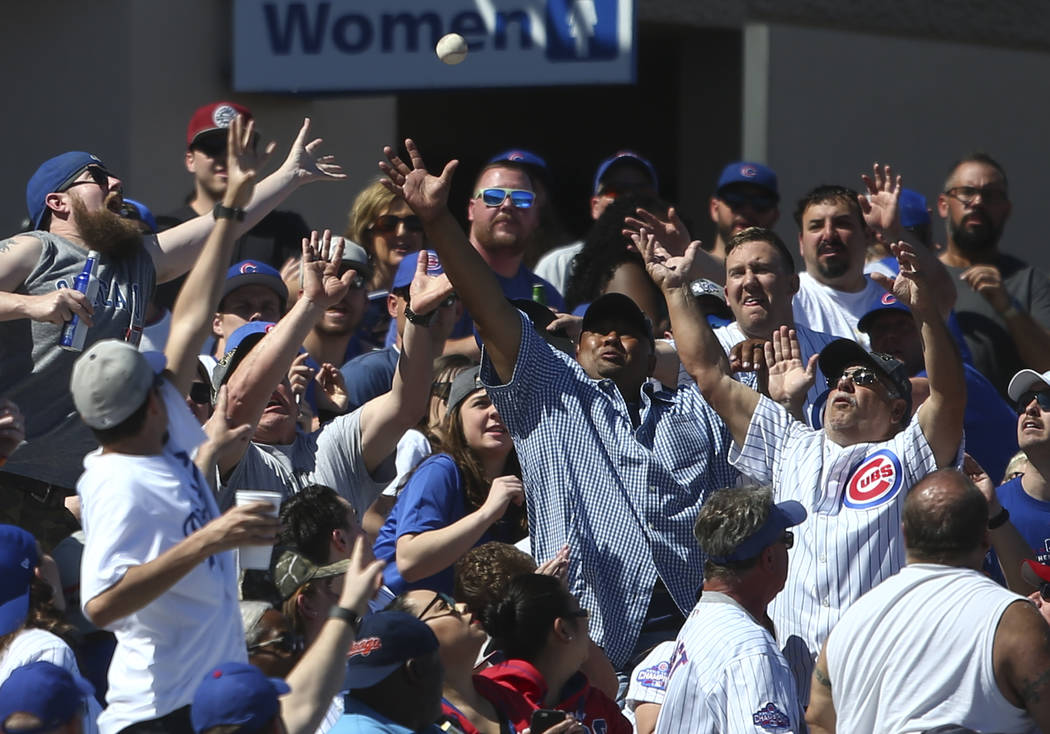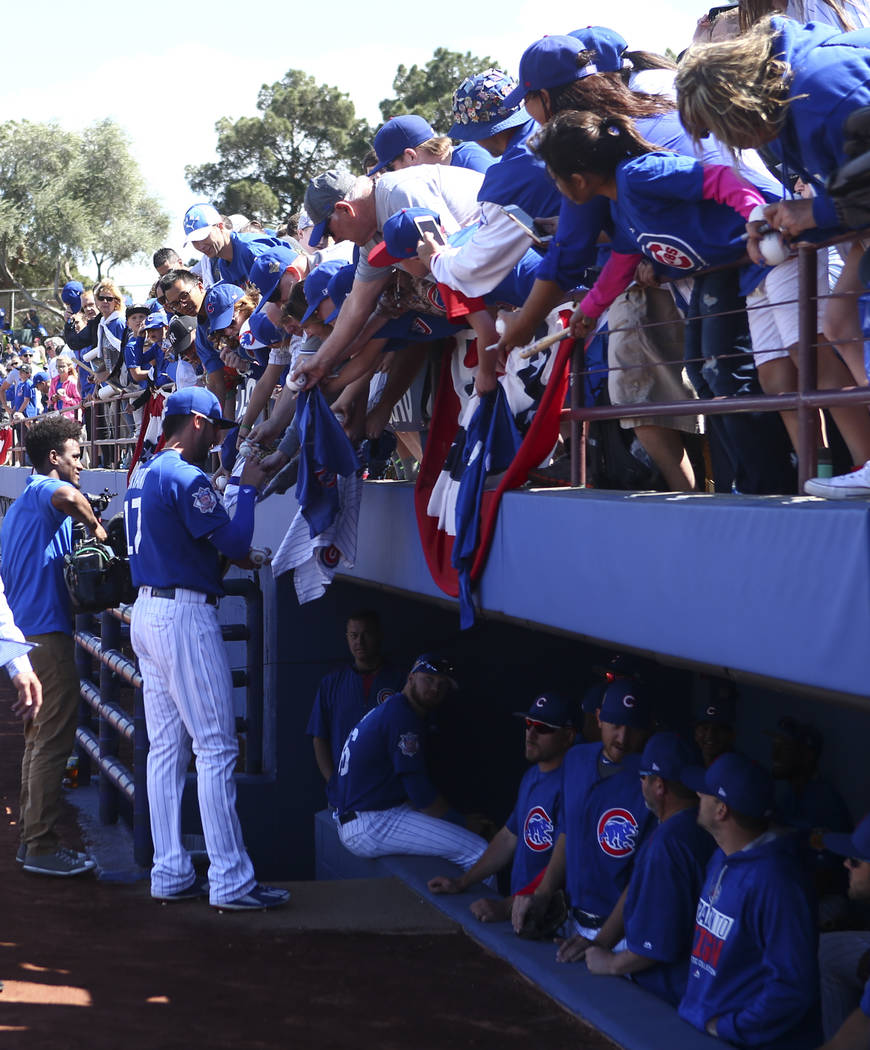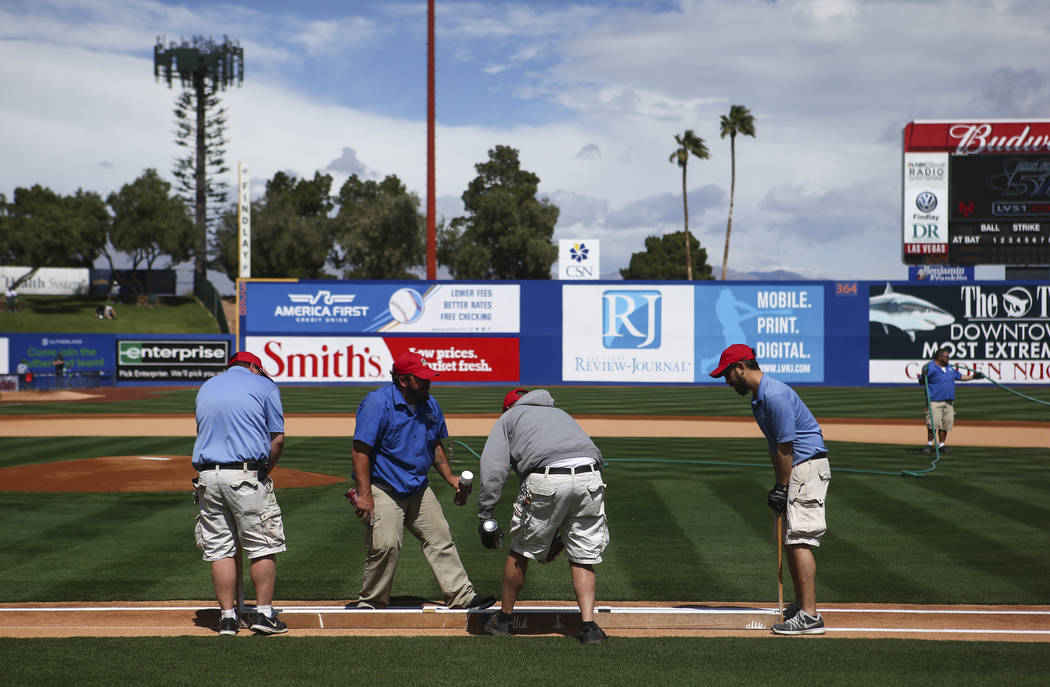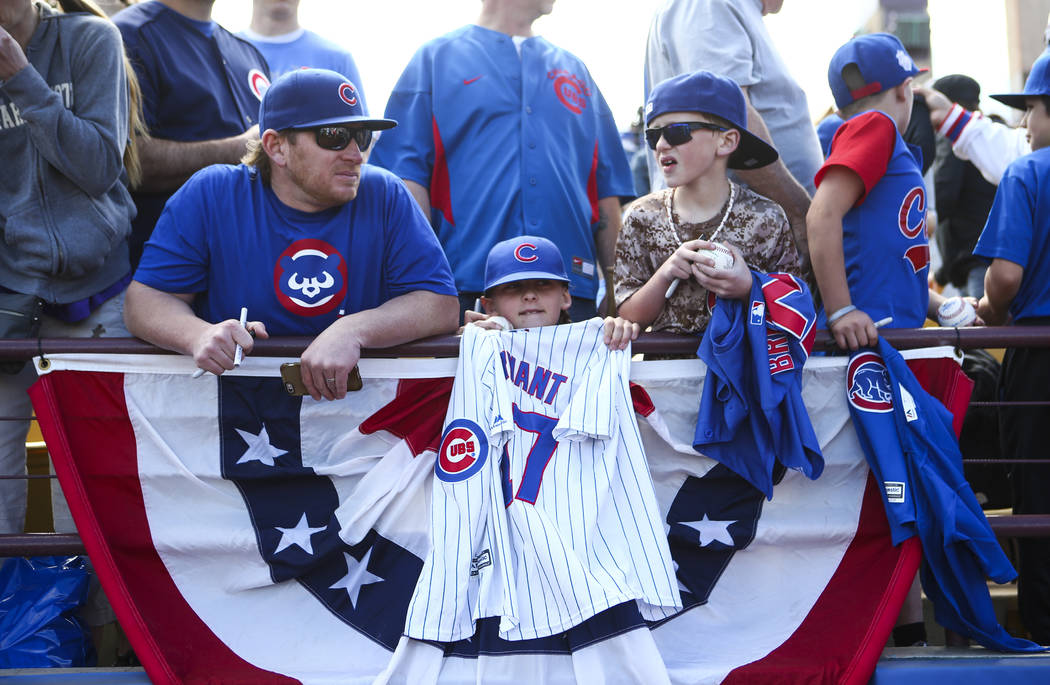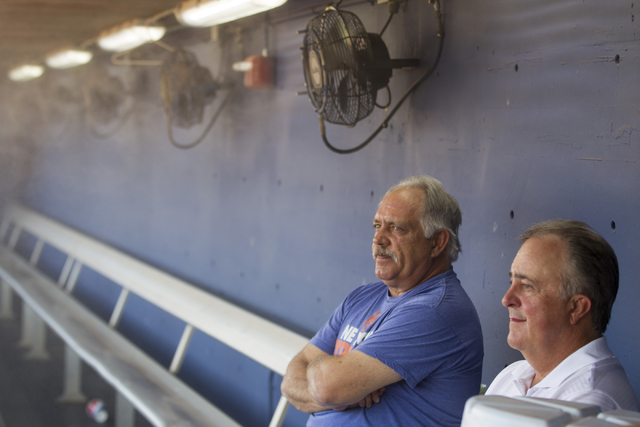 The process to procure a new stadium for the 51s has been long and complicated with a timetable that continually has been pushed back.
But for now, team leaders seem optimistic that they could have a deal in place in the relatively near future that would move the team from downtown Cashman Field to a new stadium next to the Golden Knights' practice facility by the 2019 season.
So why hasn't the "near future" come sooner for the city's professional baseball franchise to move adjacent to Downtown Summerlin? The reasons range from funding, scheduling and the distraction of Las Vegas gaining a professional football franchise.
"We hope to have something done by the end of the season," 51s president Don Logan said last week. "We were shooting for the All-Star Break … (but) people are on vacation, people were traveling for business. There's just so many things going on that everybody needs to weigh in on. … It's tough."
Tom Warden, vice president of community and government relations for team owner The Howard Hughes Corp., pointed to the details involved in such a project, which has been discussed for almost five years.
"We continue to work on the details of the new stadium, such as infrastructure, design and timing, but we are not yet at the point of a significant announcement," Warden said in an email last week.
But how important is it for the 51s to quickly find a new home?
"I think the long-term health and viability of minor league baseball in Las Vegas is incumbent on a new ballpark sooner rather than later," Minor League Baseball president Pat O'Conner said last month.
Talks produce few details
Logan said talks have been ongoing "internally and externally." Yet details from all parties involved have been scarce — if not absent.
The Las Vegas Convention and Visitors Authority, as the Fair and Recreation Board for Clark County, agreed to "be the overseer of professional baseball in Southern Nevada," when the 51s first arrived, Logan said. That hasn't changed, and what involvement the LVCVA would have with a potential new stadium is still being worked out.
The 51s also have changed ownership during this process. The team was purchased in 2013 by Summerlin Las Vegas Baseball Club LLC, a joint venture between the Hughes Corp. and another group including Steve Mack, Bart Wear and Chris Kaempfer. Earlier this year, the Hughes Corp. bought out their partners, bringing one voice to the franchise.
"(The 51s) have indicated to us that they are still finalizing some of the details of what they plan to do in the future. We have had conversations about some sponsorship opportunities with the 51s," LVCVA president Rossi Ralenkotter said at the group's meeting last week. "They've been here for 35 years. (They are) our first professional team in Las Vegas, and so we will report back to the board as that conversation continues."
Warden asked via email Thursday for patience on a stadium deal.
"Any development project can get complicated, but an out-of-the-box project like a stadium is an even higher level of complexity," Warden wrote. "We can only ask all of the numerous fans who look forward to a new home for the 51s to … stay tuned!"
Money part of the holdup
While the Hughes Corp. owns the team and the land on which it wants to move, exactly how money each side will contribute needs to be determined.
"How are we going to do the funding?" Logan said. "That's one of the elements of this deal that's got to get worked out."
County Commission Chairman Steve Sisolak said Clark County would not put money into the deal. He said the county is only involved from the point of improving design that can be put on the property and issuing permits. The team would be moving from the City of Las Vegas to Clark County.
Though the LVCVA has turned Cashman Field over to the city, its lease with the team still remains.
Last month, the Las Vegas City Council voted to bring a United Soccer League team to Cashman Field, which could possibly bring the city into the equation in helping get the 51s out of Cashman Field so it can be converted into a full-time soccer facility.
"This project's got a lot of moving parts, and it involves a pretty high number of organizations," Warden said in a voicemail in June. "It's just taking a little longer to get the ball over the finish line."
Minor League Baseball follows closely
The 51s' move is of great interest to Minor League Baseball and the Pacific Coast League, the league in which the team plays, as Las Vegas is an important market for both.
"Cashman has served a purpose for a long, long time. But like most physical plants, there is a useful shelf life," O'Conner said. "And I'm afraid if Cashman has not passed that time, it's getting close to passing that time."
The stadium issues were not broached when the team's affiliate agreement was renewed with the New York Mets, who extended their deal by two years last August. It could be an issue next year if the 51s have not moved.
PCL president Branch Rickey III said the Mets have not talked to him about concerns with the stadium.
"We understand that as they look around and see so many of our Triple-A facilities, practically all of our Triple-A facilities, operating in enhanced circumstances, they are very much … wanting to see this project accomplished," he said.
Without specifically naming the Oakland Raiders, Rickey said the efforts to bring an NFL team to Las Vegas has probably "derailed progress going forward on a baseball stadium."
"Now all of that other focus has changed dramatically in the last 12 months," Rickey said. "It's all part and parcel of a very complex set of politics and initiatives and possible financing packages and so forth."
"It's taken us a long time to have all the right things come together, and we think that those are certainly coming together now."
More 51s: Follow all of our Las Vegas 51s coverage online at reviewjournal.com/51s and @RJ_Sports on Twitter.
Reporters Ron Kantowski and Rick Velotta contributed to this report. Betsy Helfand can be reached at bhelfand@reviewjournal.com. Follow @betsyhelfand on Twitter.