Las Vegas 51s first baseman Peter Alonso heads to Futures Game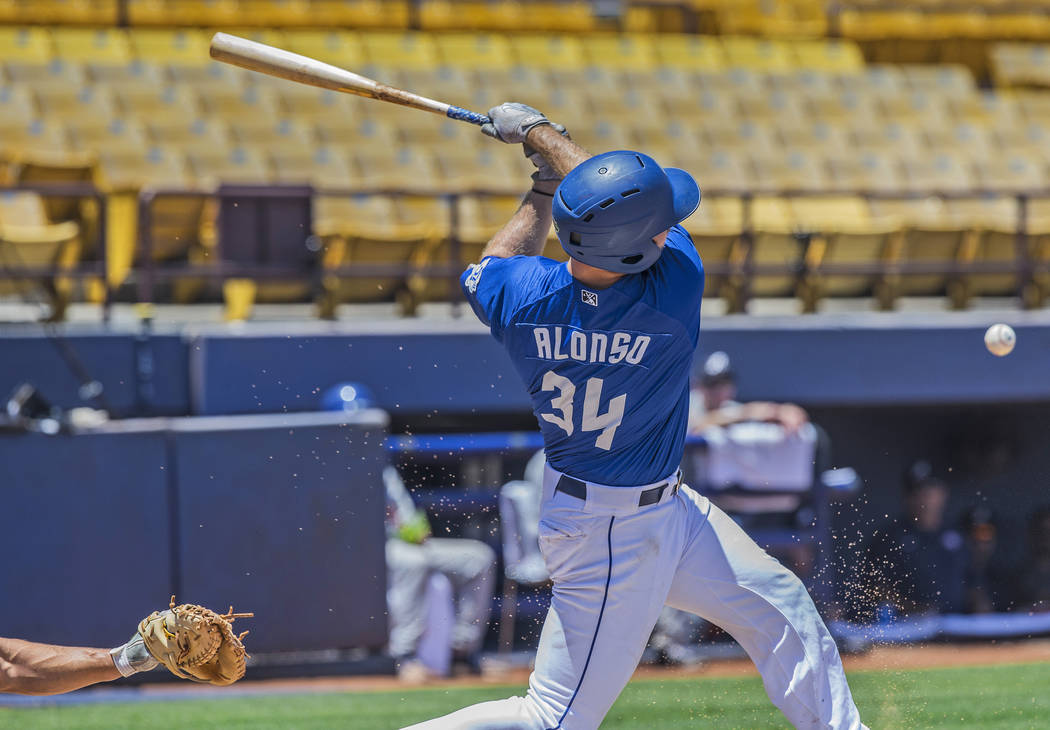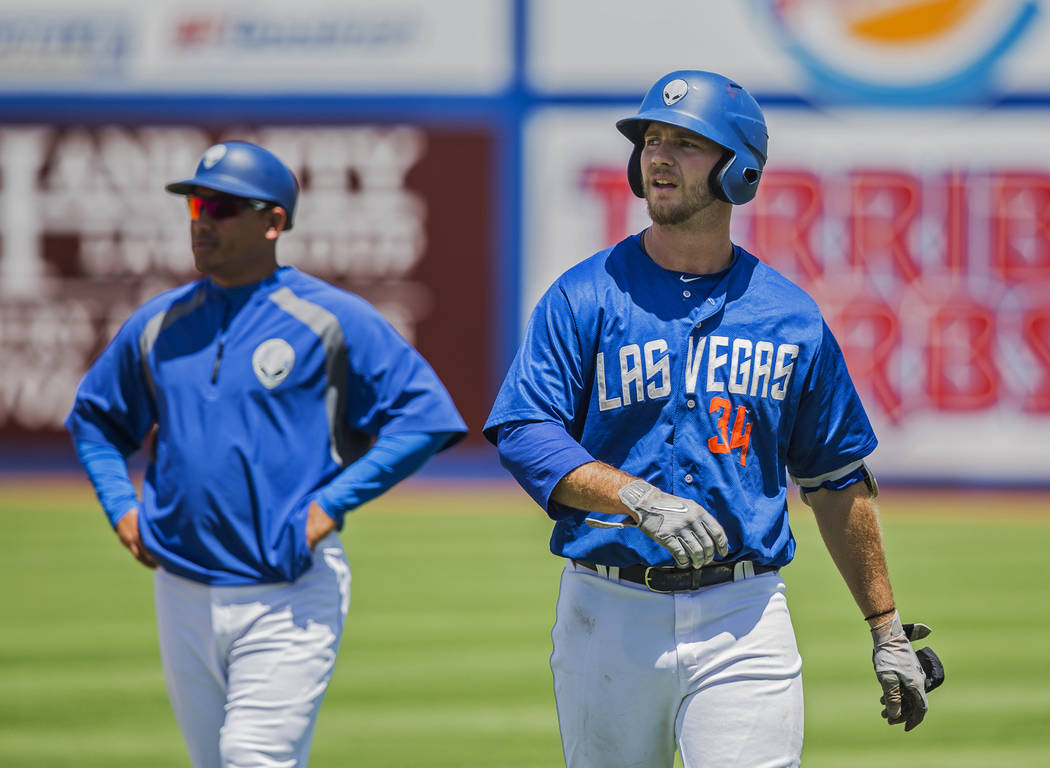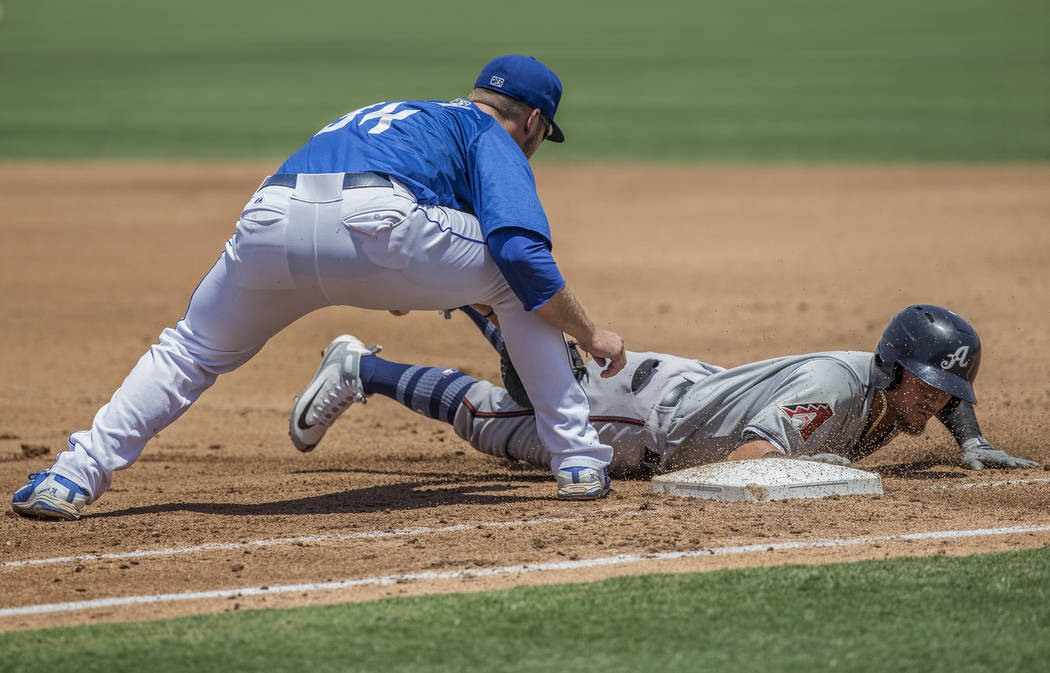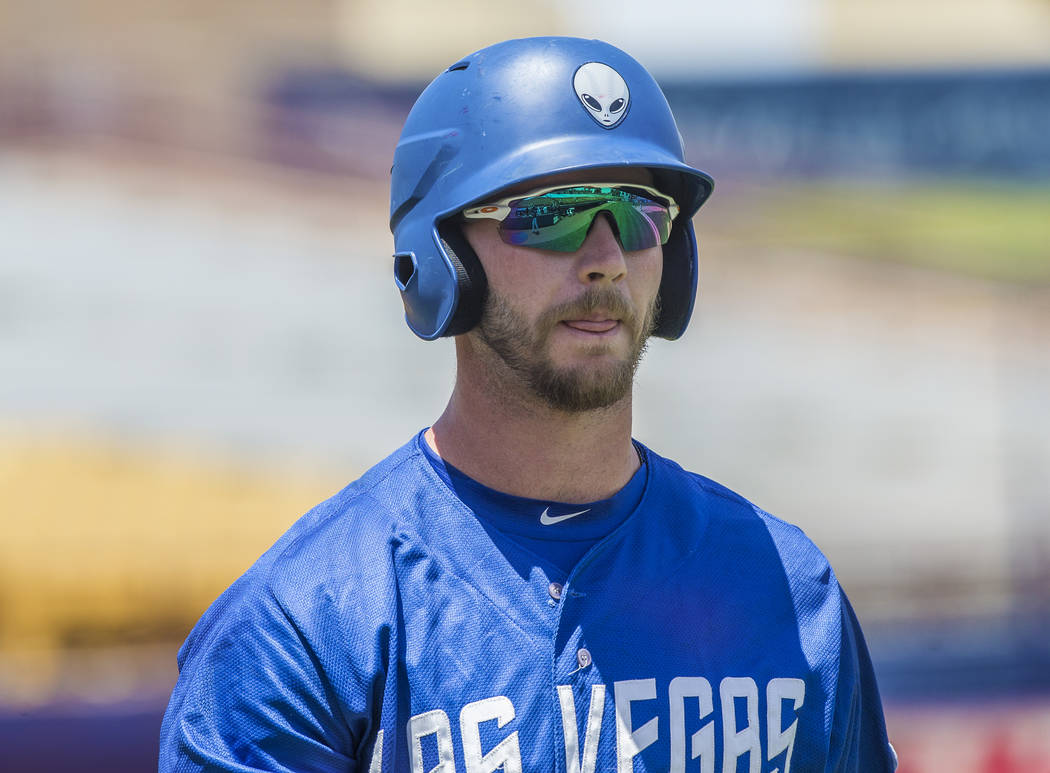 Mets minor-leaguer Peter Alonso has shot up prospect ranking lists this year with his power and offensive prowess on full display.
On Sunday, the 51s first baseman will be on display for a national TV audience as Alonso, the Mets No. 2 prospect, participates in the Futures Game at Nationals Park in Washington.
"It's going to be an exciting weekend. I'm really stoked for it," Alonso said. "I've got family coming and my girlfriend coming, so it's going to be a good weekend."
The Futures Game, which helps begin All-Star Game festivities, features some of baseball's top prospects and pits the United States against the World.
"It was something that was a goal. I wanted to play well enough to be named a part of the Futures team, and I'm just really thankful," Alonso said. "I play hard, work hard and that's just a result of good results and hard work."
Alonso, 23, is one of 30 prospects listed in MLBPipeline's top-100 who was named to a roster and one of two Mets prospects to play in the game. The other is 19-year-old shortstop Andres Gimenez, who is currently with Class-A Advanced St. Lucie.
In recent years, 51s shortstop Amed Rosario (2017) and second baseman Dilson Herrera (2016) participated in the game.
Alonso left Las Vegas on Saturday for Washington and will meet the 51s in Salt Lake on Monday.
"It'll be a quick turnaround, but it'll be a fun experience," he said.
Alonso, the Mets' second-round pick in 2016, was promoted to Triple-A about a month ago after leading the Eastern League in many offensive categories.
Across two levels, Alonso has hit .289/.359/.524 this season with 63 RBIs and 18 home runs, though he hit just .190 in his first month with the 51s and was scuffling a little bit before the Triple-A All-Star break.
He said he noticed himself getting frustrated more easily and his body wasn't doing what his mind was telling it to before the break.
After the break, he said he felt recharged and ready to go.
Thursday, he was 2-for-4 with a double and a home run that broke open an eighth-inning tie. He followed that up Friday with a grand slam and sacrifice fly.
"I feel like those are just telltale signs that the break was needed," Alonso said of the frustration and disconnect. "The break was right there.
"I'm just looking forward to just putting good games together, putting good at-bats together."
Contact Betsy Helfand at bhelfand@reviewjournal.com. Follow @BetsyHelfand on Twitter.
What: MLB Futures Game
Where: Nationals Park, Washington D.C.
When: 1 p.m. PT Sunday
TV: MLB Network
Online: MLB.com