Las Vegas 51s pitcher attacked by homeless man in Salt Lake City
Updated July 3, 2017 - 6:54 pm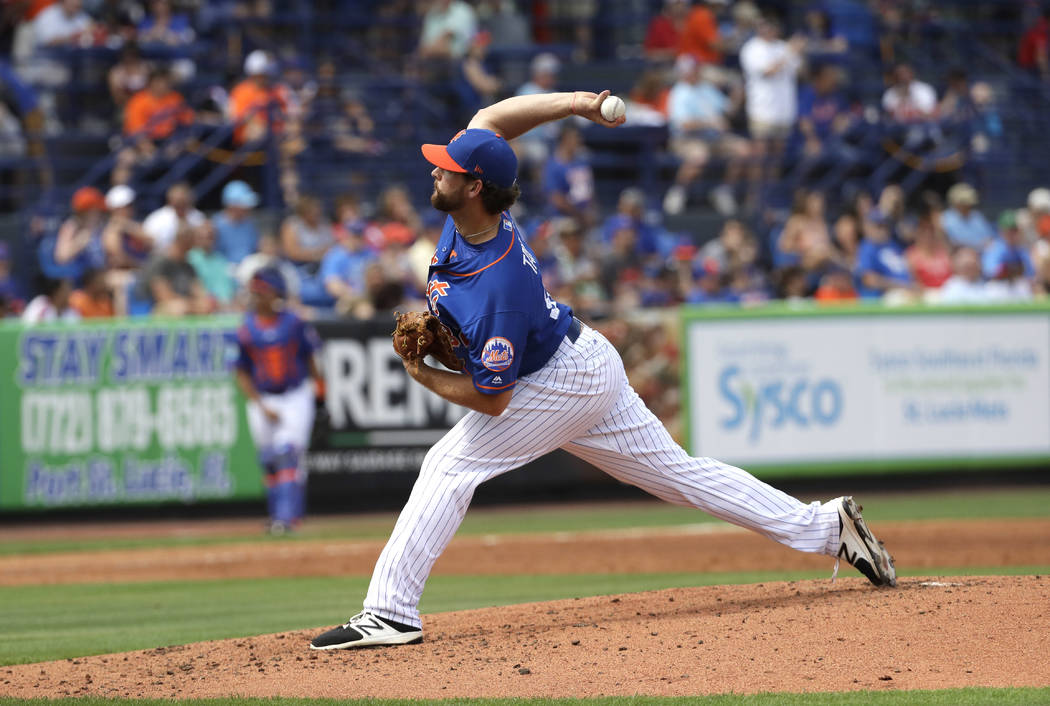 Las Vegas 51s reliever Logan Taylor was walking down a street Saturday afternoon in Salt Lake City when he was approached by a homeless man carrying a tire iron and a sock full of rocks.
The man demanded his wallet, Salt Lake City police Detective Greg Wilking said, and subsequently hit Taylor over the back of his head with the tire iron.
Taylor suffered a concussion during the robbery attempt and was placed on the disabled list. Manager Pedro Lopez said Taylor was taken to a hospital where he had to have six or seven staples put in the back of his head.
Lopez said Taylor was in good enough condition that he was able to be with the team at the ballpark.
Joshua Cruz, a 33-year-old Salt Lake City homeless man, was arrested on Saturday in relation to the incident.
"There were a couple guys that saw it, Dom (Smith) and (Kevin) McGowan," Lopez said, referring to Taylor's teammates. "They tried to go after the guy when they realized it was Logan, but (the police) ended up catching the guy later on," Lopez said.
After hitting Taylor, the man fled on foot. Cruz was apprehended by the police in the area, Wilking said.
"At the very time the call was coming in, an officer that was right in the area was flagged down by people, and he tried to run away," Wilking said. "He was chased. He was told to drop the items he had, and then he turned around on the officer, and that's when another officer came on the scene and they used a Taser to take him into custody."
Cruz was booked into the Salt Lake County Jail on Sunday on charges of aggravated robbery and failure to stop at command of law enforcement.
As of Monday afternoon, he remained in jail with a $2,500 bail.
The 51s played one more game in Salt Lake City on Monday, before returning to Las Vegas, where Lopez said Taylor would see a doctor.
The New York Mets are aware of the incident and said in a statement, "It's in the hands of the police now and we can't comment further."
Contact Betsy Helfand at bhelfand@reviewjournal.com. Follow @BetsyHelfand on Twitter.