Las Vegas girl's dream to throw out first pitch goes viral
September 8, 2017 - 11:31 pm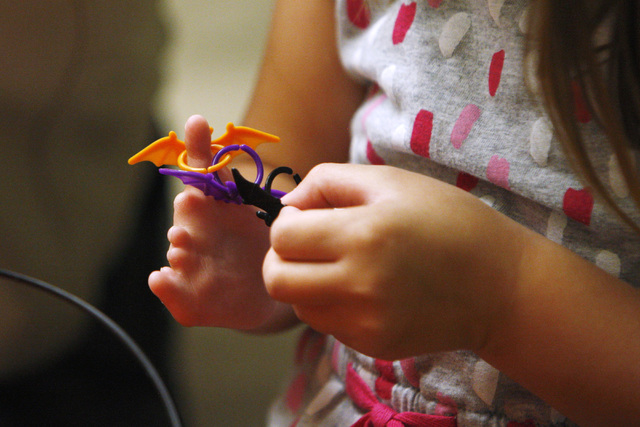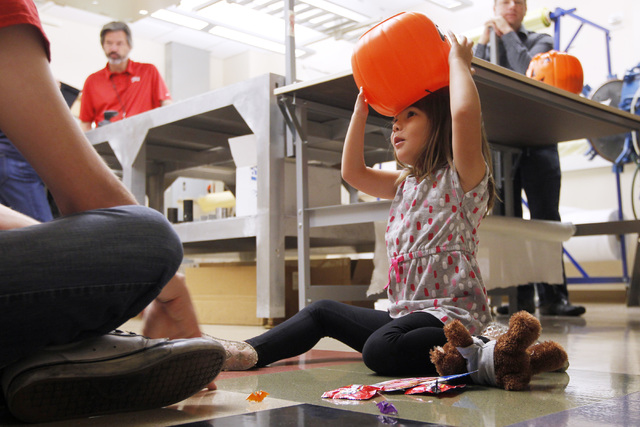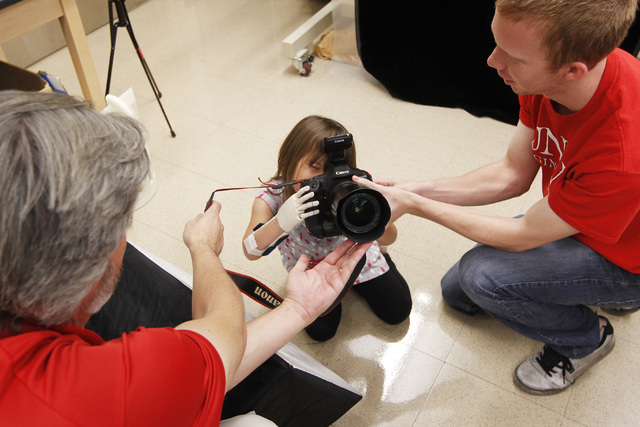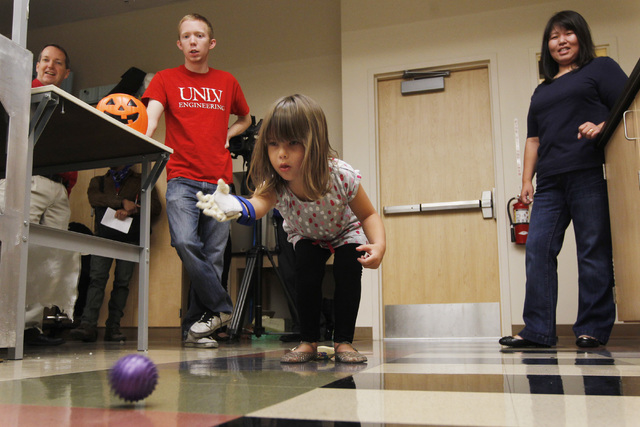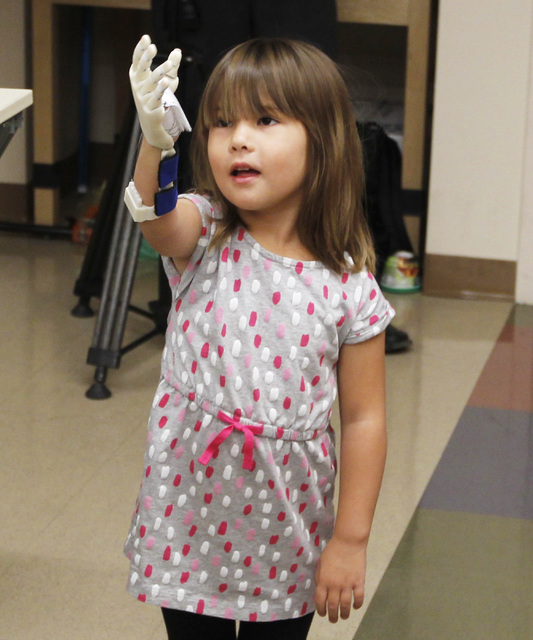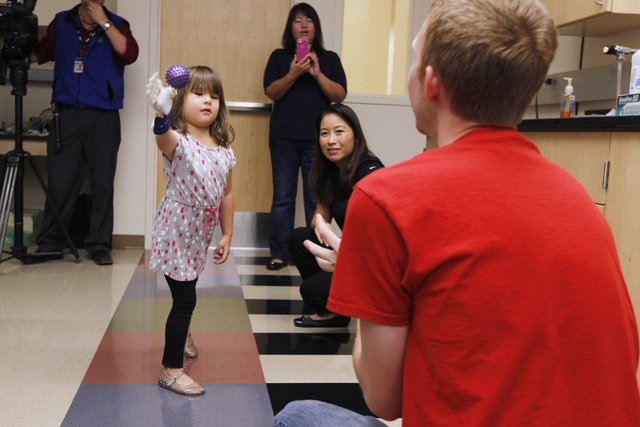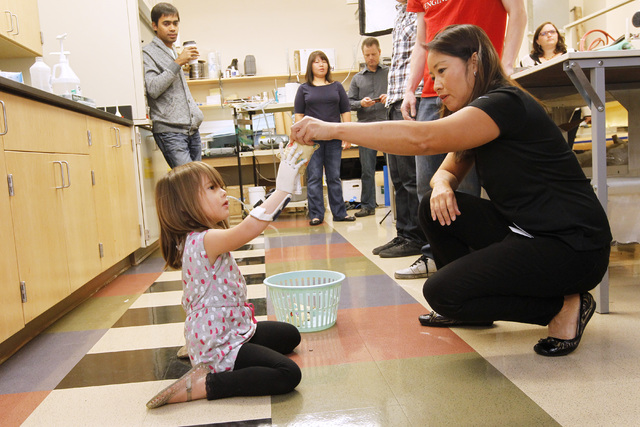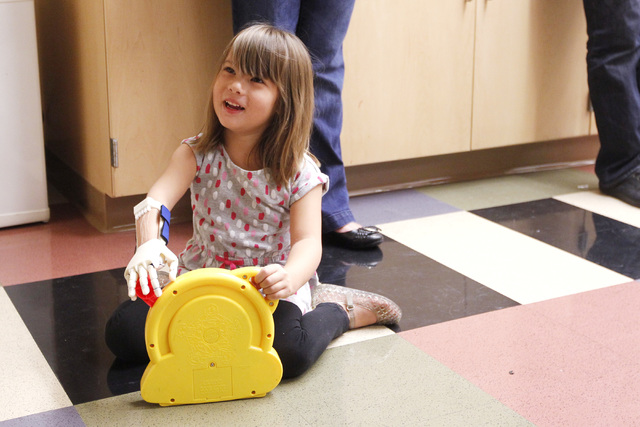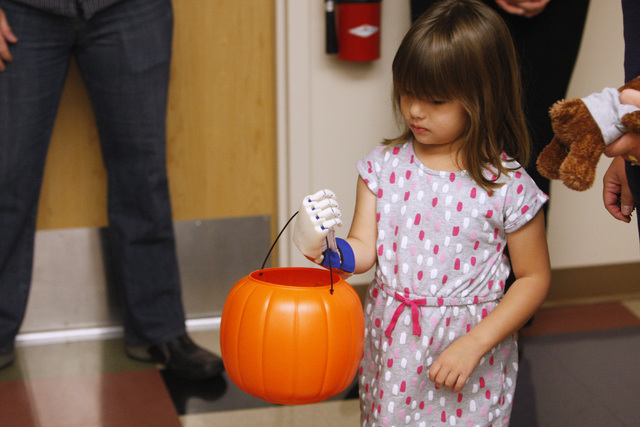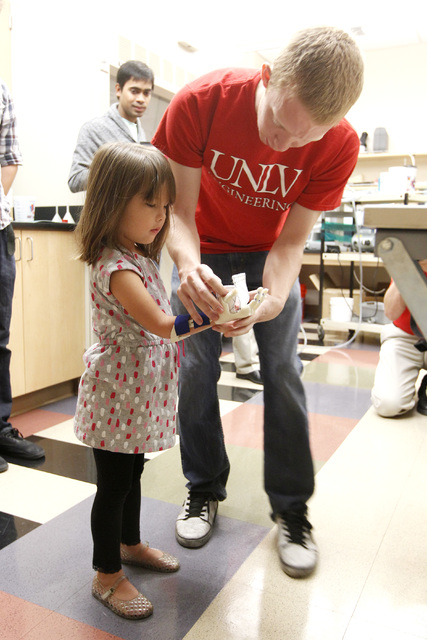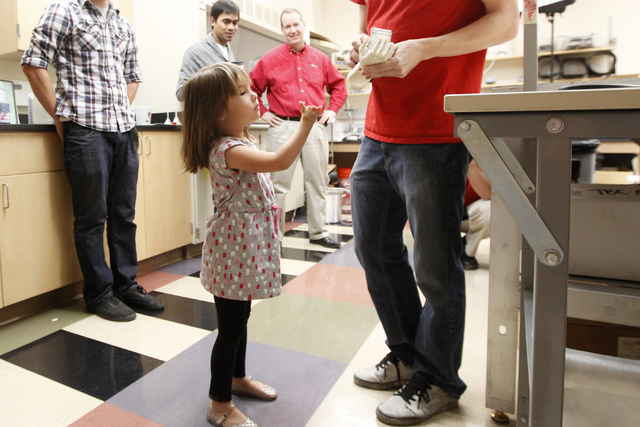 Hailey Dawson's big league dreams might soon come true.
The 7-year-old from Las Vegas and her dream to throw out a first pitch at every major league stadium went viral this week after Bleacher Report posted a short clip about her goal.
Dawson was born with Poland Syndrome, a rare disease the caused her to be without three fingers on her right hand. She now has a 3-D printed hand that was constructed at UNLV.
When the video of Dawson went viral Thursday morning, MLB teams responded quickly, inviting her out to the park.
"We are on board! Send her our way!" the Brewers tweeted.
"Can you make it up to Minnesota, Hailey?" the Twins asked.
The Tigers, Mets, Pirates, Mariners, Padres, Athletics, Diamondbacks, White Sox, Marlins, Indians, Astros, Phillies, Royals, Braves, Dodgers, Cubs, Giants, Red Sox and Reds responded to that post, as did minor league teams and even a college (Florida Gators) team.
Dawson threw out her first first pitch at a UNLV game. She also threw out one at a 51s game last season and has reached two major league parks: Oriole Park at Camden Yards in 2015 and this season at Nationals Park, where she threw her pitch to fellow Las Vegan Bryce Harper.
7-year-old Hailey Dawson wants to throw out the first pitch at every MLB ballpark with her 3-D printed hand pic.twitter.com/onStqhEzyB

— Bleacher Report (@BleacherReport) September 7, 2017
Hailey is a Las Vegas Local and major #LV51s fan! pic.twitter.com/uCfU513rs8

— Las Vegas 51s (@LasVegas51s) September 7, 2017
Let's make this happen! Hailey, we are happy to have you out at @CitiField! https://t.co/5Lmje2HHmN

— New York Mets (@Mets) September 7, 2017
Sounds great! Can you DM us Hailey's info, so we can reach out?

— Detroit Tigers (@tigers) September 7, 2017
We're in! Can you please DM us Hailey's info so we can coordinate? @haileys_hand

— #AstrosHarvey (@astros) September 8, 2017
We'd LOVE to have Hailey at CBP!

Can you please DM us her information so we can reach out?

— Phillies (@Phillies) September 7, 2017
You're going to look amazing in a Cubs jersey, Hailey! https://t.co/XyxsvKiB60

— Chicago Cubs (@Cubs) September 7, 2017
Follow her journey on Twitter and Instagram @haileys_hand.
Contact Betsy Helfand at bhelfand@reviewjournal.com. Follow @BetsyHelfand on Twitter.