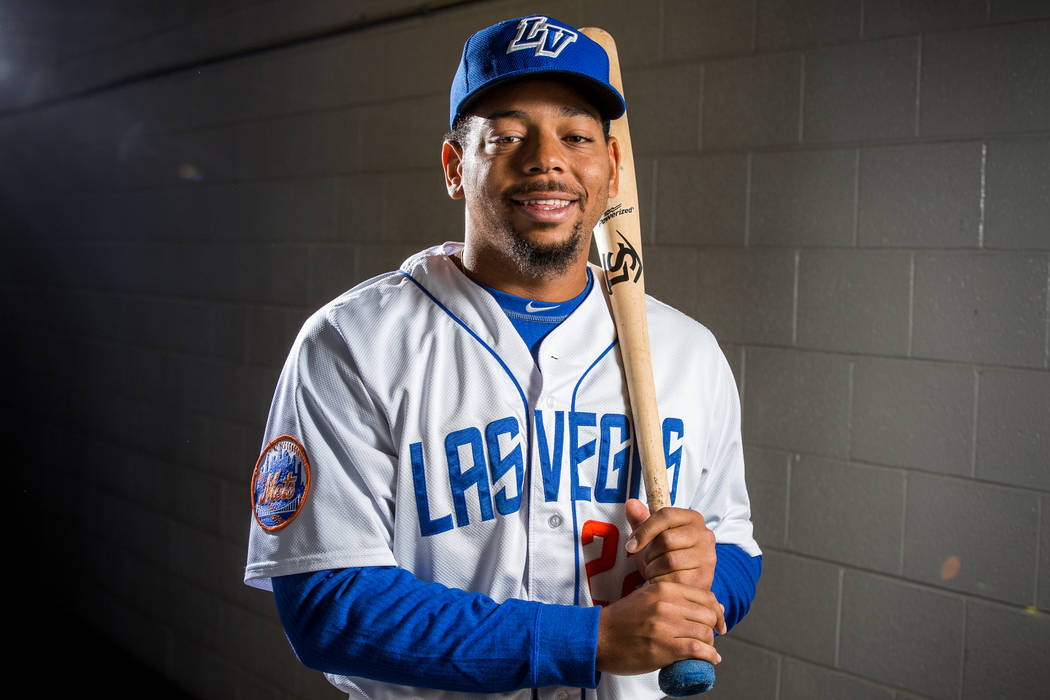 The first time the 51s saw Tyler Beede this season, they ambushed him for four runs in the first inning.
They wound up scoring eight runs — five earned — against Beede, one of the Giants' top prospects, in 4 2/3 innings that April day.
Flash forward a few weeks and the 51s continued what they started, knocking Beede around for eight runs in 4 1/3 innings on Monday night in 9-1 win over Sacramento at Raley Field in the series opener.
"I think for him it was kind of similar to the last outing when he faced us," manager Tony DeFrancesco said. "Very erratic command, didn't execute, he fell behind and I think our game plan going in was to try to make him throw strikes, get him in the zone and we did that. (We) did a nice job."
Las Vegas (18-27) scored early and often, scoring at least a run in each of the first six innings.
They scored two runs in the first inning, taking a lead on a Dominic Smith sacrifice fly and adding another run on a Beede wild pitch.
Beede finished the night with four wild pitches and five walks for the River Cats (22-23) as Las Vegas scored off him consistently. The 51s scored two runs in the first, fourth and fifth innings and a run each in the second, third and sixth.
Recently-signed second baseman Christian Colon hit his first home run as a member of the 51s in the fourth inning and Cody Asche also hit a blast in the win.
"We got a few hits early and we kept adding on in the first six innings," DeFrancesco said. "Christian Colon, a new guy we got, was swinging the bat well today. He had a two-run homer to left. Asche (was) swinging the bat well, with a solo home run but a great team effort today. The guys battled. They grinded out the at-bats."
That was more than enough offense for new additions Cody Martin and Andrew Church.
Martin, recently signed by the Mets out of an independent league, threw four scoreless innings and gave up just one hit. He did walk three in the second inning but worked out of that jam with a strikeout and groundout.
"He pitched pretty good first time in front of a live audience this year," DeFrancesco said. "Four innings, no runs, can't say enough. Four strikeouts. We got his pitch count up to (76) pitches, where we wanted and that was nice to see that."
Church, a Basic High School graduate, was making his first appearance since being recently promoted from Double-A. He threw five innings, giving up just a run on five hits and picking up the win for his efforts.
"Our pitching was outstanding," DeFrancesco said. "I think we used two pitchers today probably for the first time."
Smith in the outfield
Smith, a first baseman, played left field Monday for the first time, just a couple days after he started in right field.
DeFrancesco said Smith would probably play the outfield two to three times a week. The Mets have two outfielders on the disabled list and no Triple-A outfielders on the 40-man roster.
"He looks pretty athletic. He's moving around. He made a couple nice plays today," DeFrancesco said. "Two throws to home plate. With the situation in New York, it just may be another option down the road if he can handle that."
Contact Betsy Helfand at bhelfand@reviewjournal.com. Follow @BetsyHelfand on Twitter.