Las Vegas team ousted in Little League West Region Championship
August 10, 2018 - 8:08 pm
Updated August 10, 2018 - 10:07 pm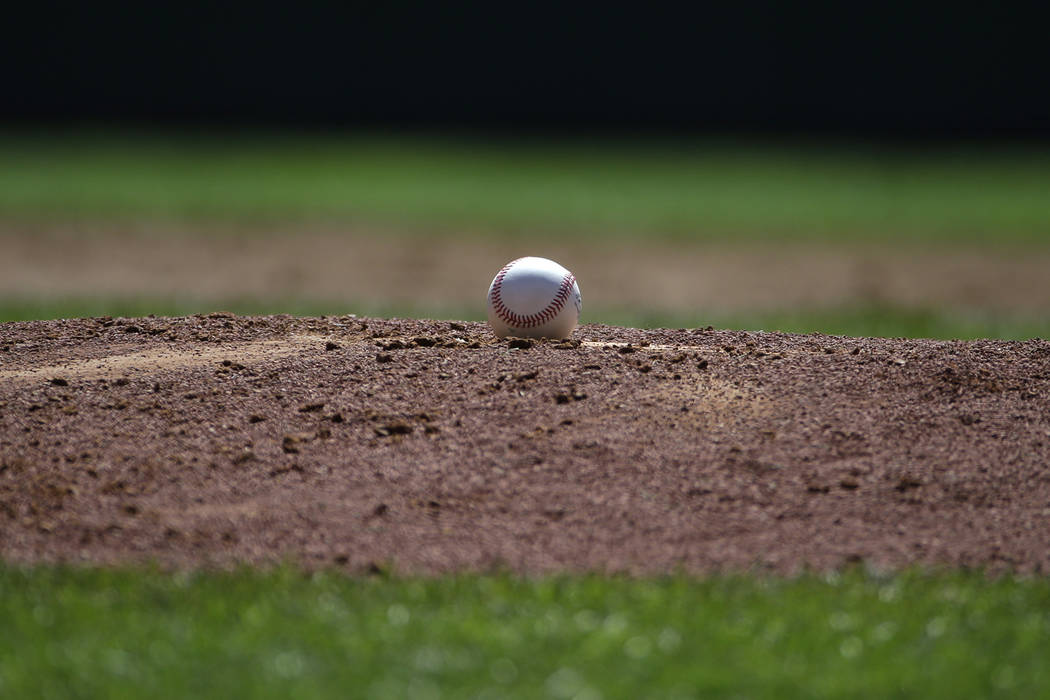 SAN BERNARDINO, Calif. — Silverado West's offense was handcuffed by excellent pitching in its final two games of the Little League West Region Championship. And now the team is headed home to Las Vegas.
Aiden Weissenberg-Frost struck out eight batters in the first three innings and 11 in 5 1/3 innings to lead Rocklin of Northern California to an 11-0 victory Friday night at Al Houghton Stadium. Weissenberg-Frost allowed three hits in pitching Rocklin's second shutout of the tournament, and Silverado managed to get only one runner to third base.
"As the game went on, I threw more off-speed pitches and didn't throw as hard," Weissenberg-Frost said. "I was confident in our defense."
The Las Vegas team finished 1-2 in the tournament. It defeated Park View of Chula Vista, California, 5-3 on Monday in its first game, then lost to Honolulu 5-1 on Thursday, a game in which it struck out 13 times.
Rocklin meets Honolulu in the championship game at 6 p.m. Saturday on ESPN, with the winner advancing to the Little League World Series from Aug. 16 to 26 at South Williamsport, Pennsylvania.
Silverado manager Frank Apeceche declined to attend the media conference after the game. On Thursday, he said the experience was overwhelmingly positive.
"It's a great opportunity to play in the regionals," Apeceche said. "The kids loved the stadium, they loved the field. The kids watch the Little League World Series, and this is just great for them."
Apeceche managed to get a small measure of victory when he got an out call reversed in Friday's game.
Silverado's Brady Ballinger opened the fourth inning with a single to right field. Easton Shelton hit a ground ball to first, and Ballinger was out at second.
At first, Shelton was called out on what appeared to be a double play. Apeceche asked first-base umpire Brad Parker to ask for help. The umpires conferred, and the call remained out. But the umpires appeared to consult the replay from the ESPN telecast and reversed the call.
Silverado starting pitcher Kekoa Young looked sharp in the first two innings, allowing two hits but not letting a runner get past second base. But Rocklin broke through in the top of the third inning with five runs, then scored three in the fourth and three in the sixth.
Trajan Rogowski led off with a bunt single down the third-base line. Troy Ueltzen doubled to left field, with Rogowski missing an opportunity to score when he tripped over third base.
Nathan Erickson, who pitched 5 2/3 innings of perfect baseball Tuesday against Utah, singled home Rogowski and Ueltzen scored on a passed ball.
"I thought the Nevada pitcher (Young) did a great job," Rocklin coach Dave Ueltzen said. "We struggled to hit him, so we played small ball. I was surprised when they pulled him (in the third)."