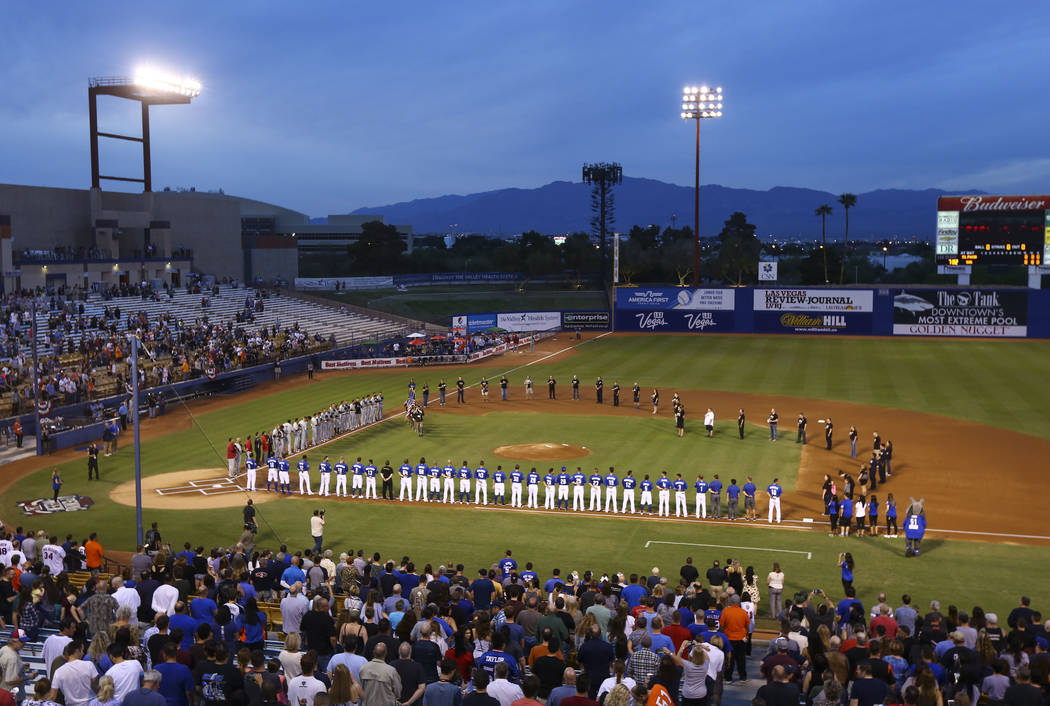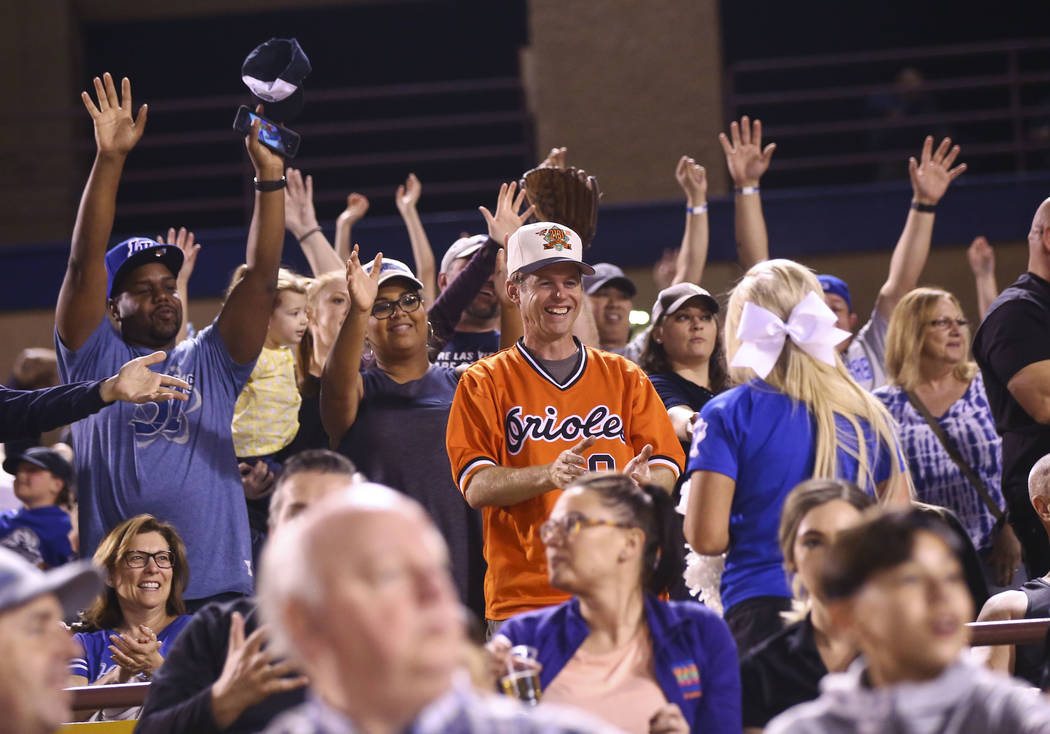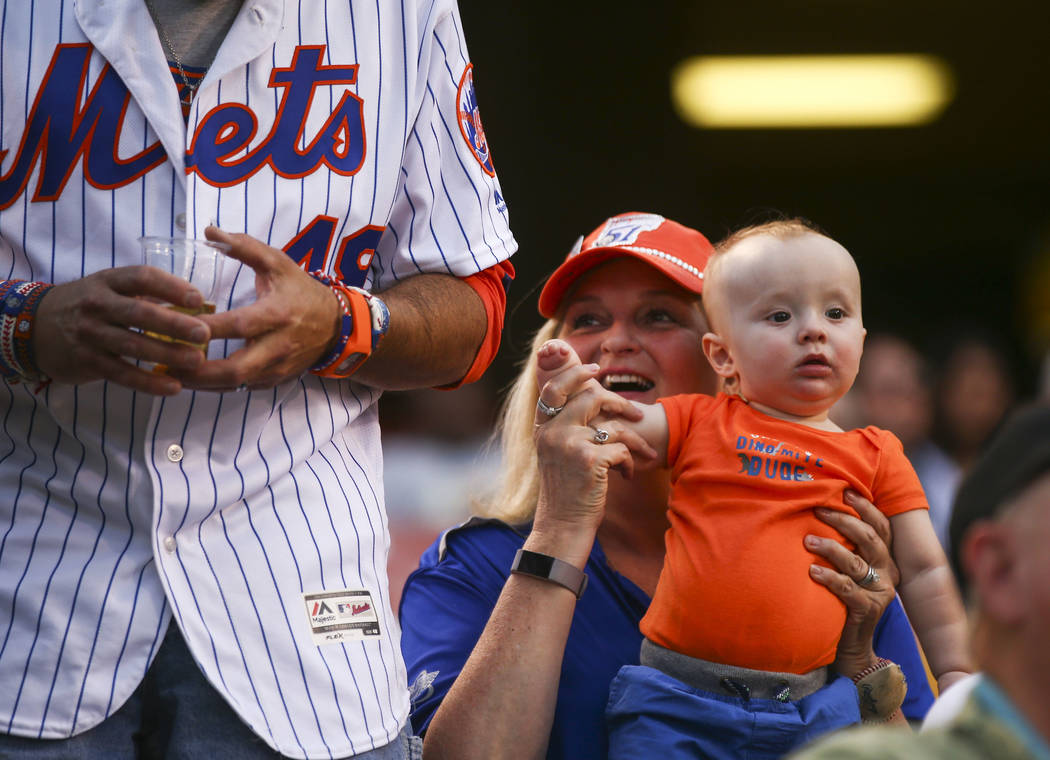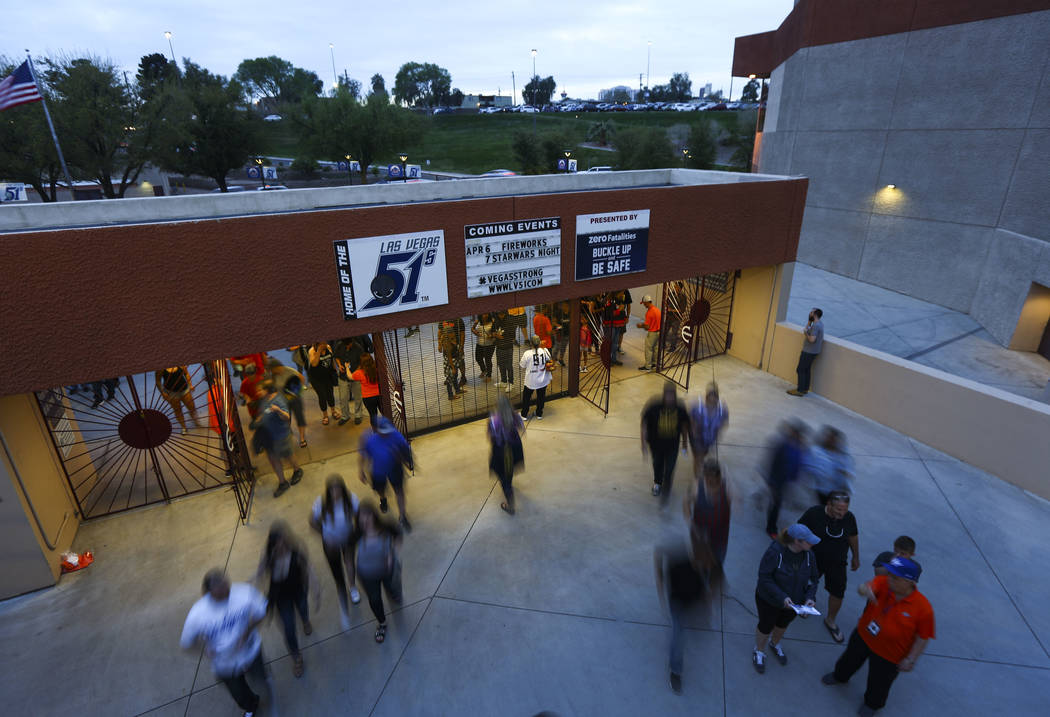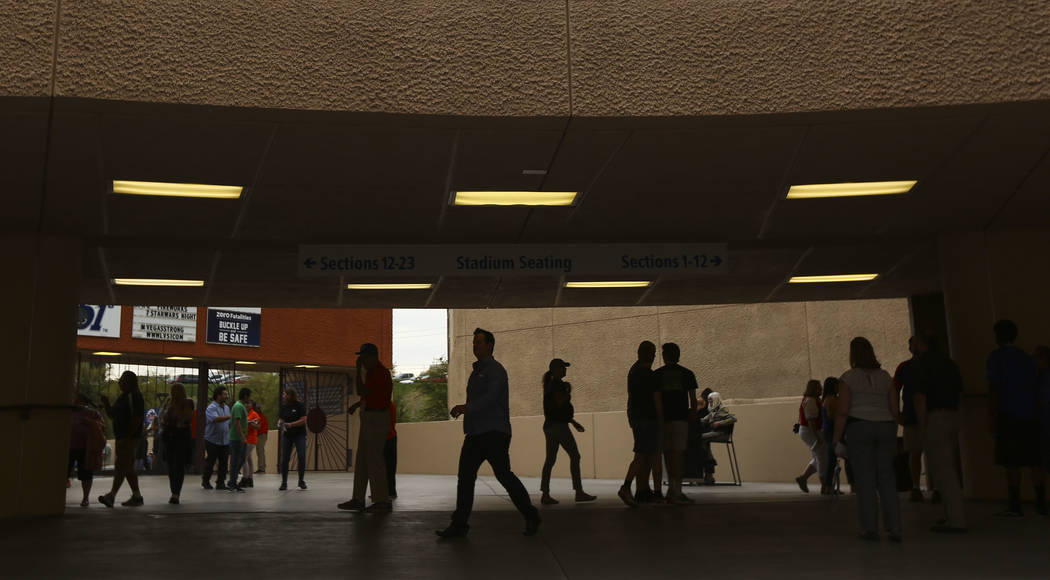 The 51s did the best they could to gussy up Cashman Field for Opening Day, painting a "2018 Opening Week," logo behind home plate, hanging bunting along the railings and covering up all evidence that soccer was played at the stadium less than a week ago.
In front of 7,292 fans on the last Opening Day for baseball at Cashman Field, the 51s fell 4-2 to El Paso on Thursday night.
"I didn't sleep last night," season ticket holder Tommy DeGennaro of Las Vegas said before the game. "It's exciting, the adrenaline rush, everything. (I) can't wait to see the players on the field, hear the crack of that bat, the ball going and the ump calling outs."
After a long offseason, 51s president Don Logan said the beginning of the season was reinvigorating.
"It reminds you, there's just feelings of why I love the game, that I do love the game," Logan said. "I'm very lucky. It's a huge part of my life and always has been. It stirs some interesting emotions."
And one of those is nostalgia with this being the last Opening Day at Cashman Field, now also home to Lights FC, a franchise in the United Soccer League.
The 51s are moving next season to Las Vegas Ballpark, which is being constructed near Downtown Summerlin.
"This is what I know of my professional baseball career," Logan said. "There was a period of time where I was involved with a lot of other teams, but the foundation of my career has been here in Las Vegas, so yeah, it definitely it's a good bad thing. The last of anything is always hard."
DeGennaro is also looking forward to the new park but thinks it's going to have a whole new feel and felt nostalgic about leaving.
"It's (an) old-school ballpark," DeGennaro said. "I'm going to miss the ambiance."
He was feeling that nostalgia more than Jim and Linda Valkenburg, longtime season ticket holders who live in Henderson.
"Thank goodness," Jim Valkenburg said of Thursday night being the last opening day at Cashman Field.
He's not sure what he'll miss at Cashman Field, though after a couple decades, he figures it might be something. Linda said she would miss the smell of the dirt, as they are changing seats at the new park.
"We've been sitting in these seats for 20-odd years," he said. "You've got to miss something, but I don't know what it is yet."
The Valkenburgs are among a group of fans eagerly anticipating the move to Summerlin, saying they're happy to see the team leave an area which they believe has deteriorated over the past 25 years.
"We're looking forward to a state-of-the-art stadium," Linda Valkenburg said. "We deserve it after Cashman Field since 1983. We're excited."
More 51s: Follow all of our Las Vegas 51s coverage online at reviewjournal.com/51s and @RJ_Sports on Twitter.
Contact Betsy Helfand at bhelfand@reviewjournal.com. Follow @BetsyHelfand on Twitter.