Late comeback by 51s falls short in loss to Bees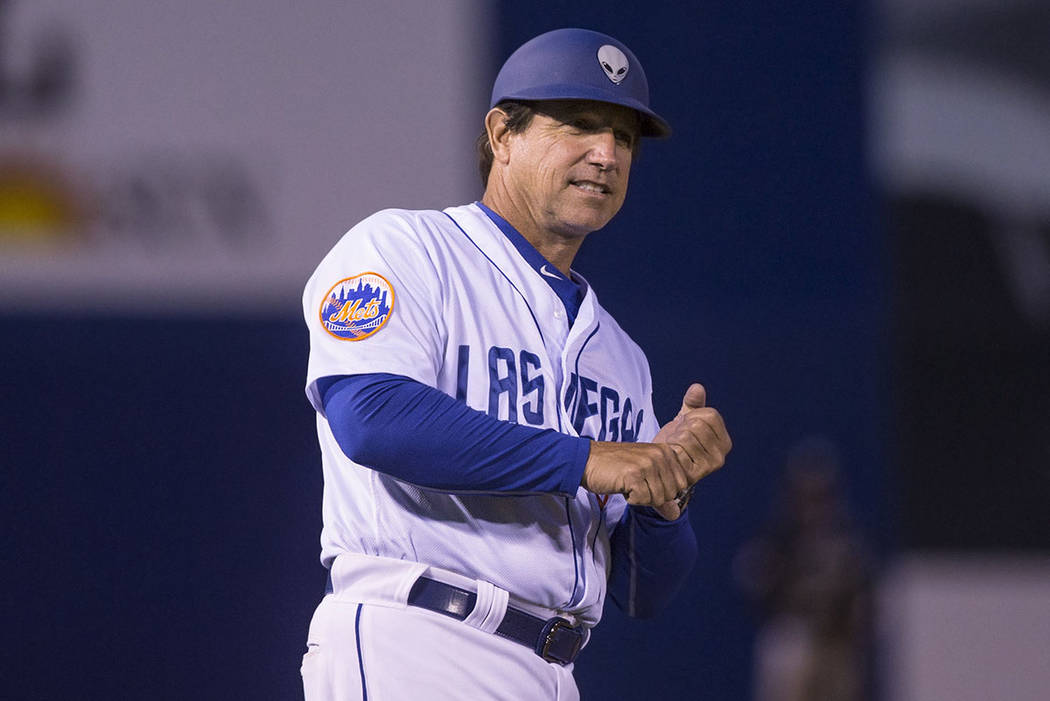 Salt Lake second baseman Jose Fernandez hurt the 51s both with the bat and glove Tuesday, taking away at least a run and driving in two of his own in the Bees' 5-4 victory over Las Vegas at Smith's Ballpark.
With the bases loaded in the second inning, Fernandez robbed Phillip Evans of a hit that would have driven in a run to end the inning, making an outstanding stop and strong throw.
"It was as chance to score some runs there. It was a hell of a play by him," manager Tony DeFrancesco said. "Right off the bat, it looked like it was going to be a hit."
A few innings later, it was Fernandez hurting the 51s (45-51) once again, driving in two runs with a single of his own to give Salt Lake the lead back.
"(Cody) Martin had a chance for the win there in the fifth inning," DeFrancesco said. "He had two outs, second and third. He had an 0-2 pitch, made a mistake, left a pitch up over the plate."
The 51s had another chance to tie up the game in the ninth, scoring a run on a Evans RBI hit but they couldn't come any closer than that.
"We battled into the ninth inning," DeFrancesco said. "We had the go-ahead runner on base. We just didn't get the big hit."
They had runners on first and second with one out before Zach Borenstein took a breaking ball on the outside corner for a called third strike and Luis Guillorme flew out to center to end the game.
"The one thing, you've got guys in scoring position you don't want to let the umpire make the call there. You try to fight it off," DeFrancesco said. "And then Guillorme came up, he had a 3-1 count. He was just a little bit late on it."
The 51s had been shut out by the Salt Lake (45-51) bullpen up until that point, but did score three runs off starter Osmer Morales in his four-plus innings pitched.
"I thought it was a well-played game. The guys competed all the way through," DeFrancesco said. "We got in a couple innings there we just couldn't put anything together."
Las Vegas scored the first run of the game in the first inning on a Guillorme RBI single and two more in the third on a Patrick Kivlehan double which plated two and gave the 51s a lead that they held onto until the fifth inning.
Las Vegas starter Martin was knocked out of the game in the fifth inning after Fernandez's hit.
He gave up four runs on four hits in the start and walked three while striking out five.
"Cody's been battling. Hopefully one time he'll go out there and put up some zeroes all the way through but he seems to always get in trouble at one point and make a mistake," DeFrancesco said. "He's definitely got to get his quality starts together, six innings, three of less. We just haven't seen that in a while."
More 51s: Follow Las Vegas 51s coverage at reviewjournal.com/51s and @RJ_Sports on Twitter.
Contact Betsy Helfand at bhelfand@reviewjournal.com. Follow @BetsyHelfand on Twitter.