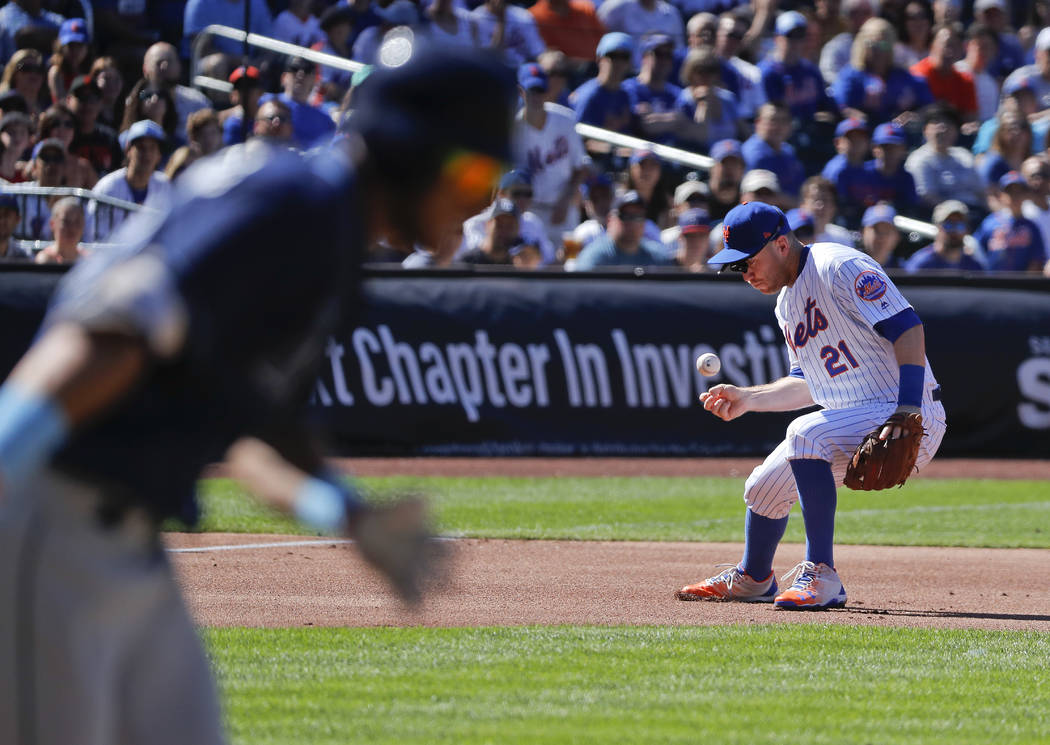 NEW YORK — Mets third baseman Todd Frazier has been placed on the 10-day disabled list with a strained muscle in his left rib cage.
It's the second DL stint for Frazier during his first season with the struggling Mets. The 32-year-old slugger had never been on the disabled list before 2018.
Frazier says Monday he felt some discomfort his first time up Sunday against Tampa Bay and it got progressively worse as the game went on. He had an MRI and received a cortisone shot, but it's unclear how long he will be out.
A two-time All-Star, Frazier signed a $17 million, two-year contract with New York as a free agent in February. He is batting .217 with 10 homers, 32 RBIs and a .685 OPS in 61 games. He was sidelined from May 8 to June 1 with a strained left hamstring.
Frazier joined the Las Vegas 51s on rehab during his first stint on the disabled list in May.