New York Mets, Las Vegas 51s extend affiliation deal
August 30, 2016 - 8:55 pm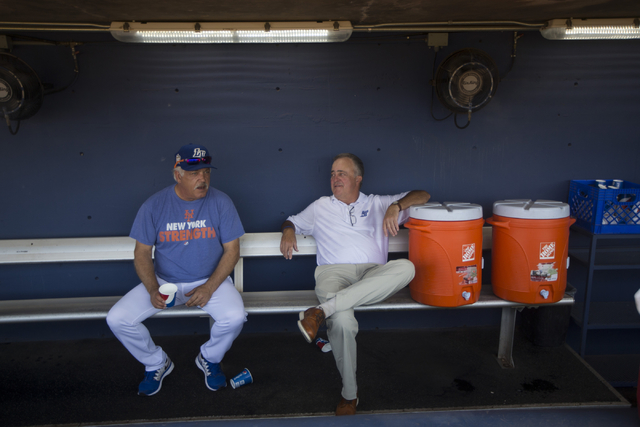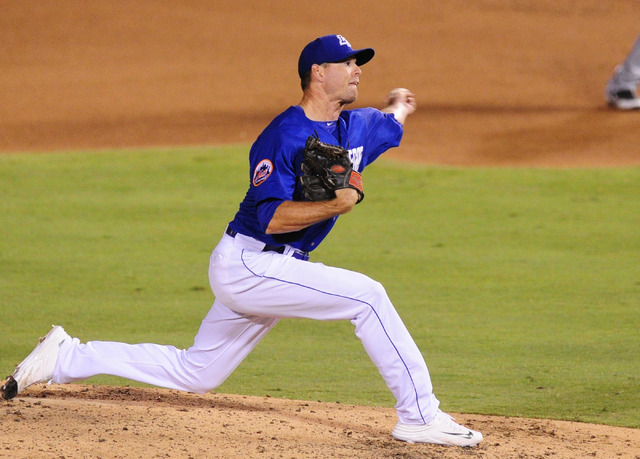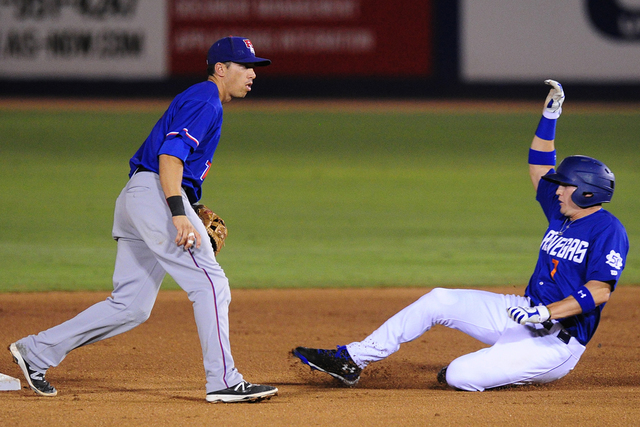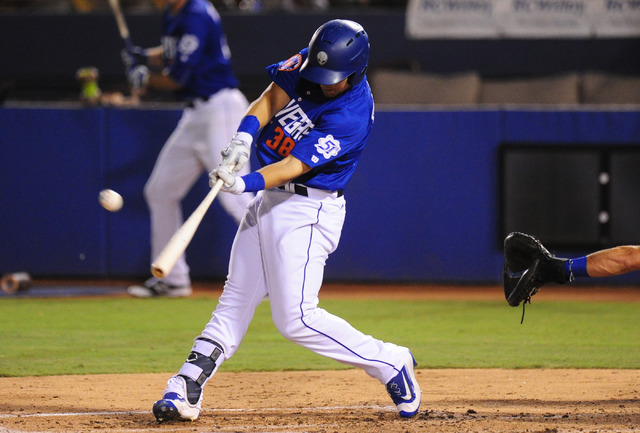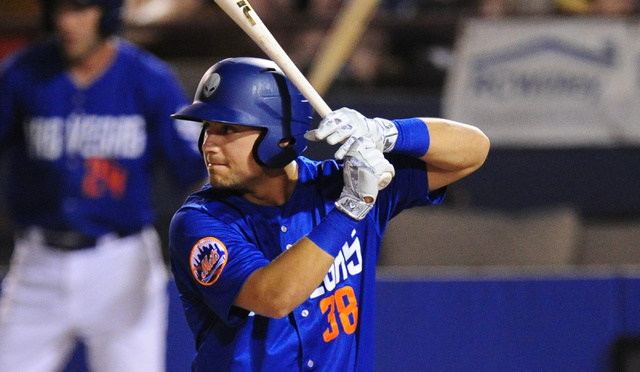 The New York Mets will remain in Las Vegas.
The Mets and Las Vegas 51s officially announced a two-year extension of the Player Development Contract, which will keep the two teams affiliated through the 2018 season.
"We are excited about continuing our partnership with the Las Vegas 51s and the city of Las Vegas, one which values equally player development, winning and community involvement," Mets general manager Sandy Alderson said in a statement.
Alderson was in Las Vegas earlier this month when the Mets were out west and had conversations about the PDC with 51s president Don Logan during his visit.
"There's a level of comfort from a familiarity perspective. I know all those guys and they know our staff. They're comfortable," Logan said. "I think there's just a comfort level that they have and certainly we have with them and we've had so many good players here."
In their four years in Las Vegas, players such as Noah Syndergaard, Jacob deGrom, Zack Wheeler and Jeurys Familia have swung through.
Under manager Wally Backman, the 51s have posted two first-place finishes and one second place since coming to Las Vegas. The 51s currently sit in third with seven games remaining in the season.
The move seemed inevitable after the Rochester Red Wings and Minnesota Twins re-signed their contract earlier this month. Though the Mets might have wanted to move their Triple-A affiliate closer to New York, Rochester seemed like the only open affiliate in the International League that might switch.
"I think that it was going to happen because when the Twins reupped in Rochester, the Mets didn't have anywhere to really go in the International League," Backman said. "And it's not bad. It's not a bad place to be. There's mixed emotions about what people say about Vegas, but I'll tell you what, you can find out the real truth about players in Vegas."
Though somewhere in the International League might have made more sense, Logan and Backman have both pointed out the travel isn't as difficult as it might seem because of the number of nonstop flights from McCarran International Airport.
"There's plenty of flights at all times of the day everywhere the Mets are going to be, whether it's New York or on the road," Logan said. "There's no better place in the country in the minor leagues to be than Vegas in terms of air accessibility to the other markets."
So with the contract signed, players can expect more of those red-eyes back and forth between Las Vegas and New York.
"All I can say is the best people that I've worked with in the minor leagues (are) in Vegas. I'm talking about Don, (media relations director) Jim Gemma, (general manager) Chuckie (Johnson)," Backman said. "It's been a pleasure being able to work with them."
Betsy Helfand can be reached at bhelfand@reviewjournal.com. Follow on Twitter: @BetsyHelfand