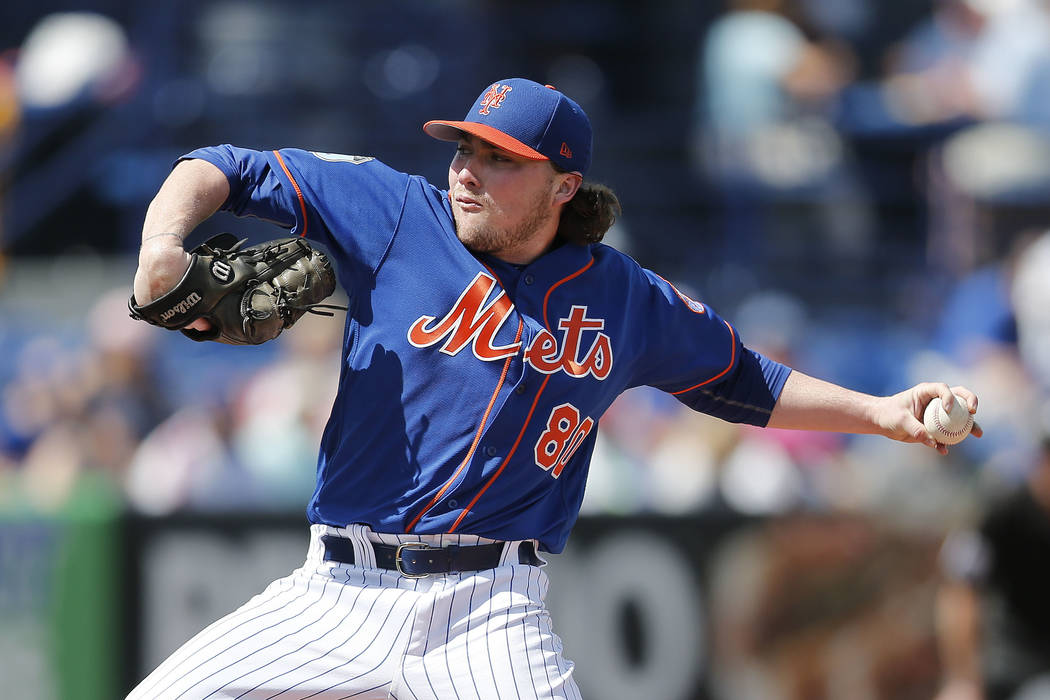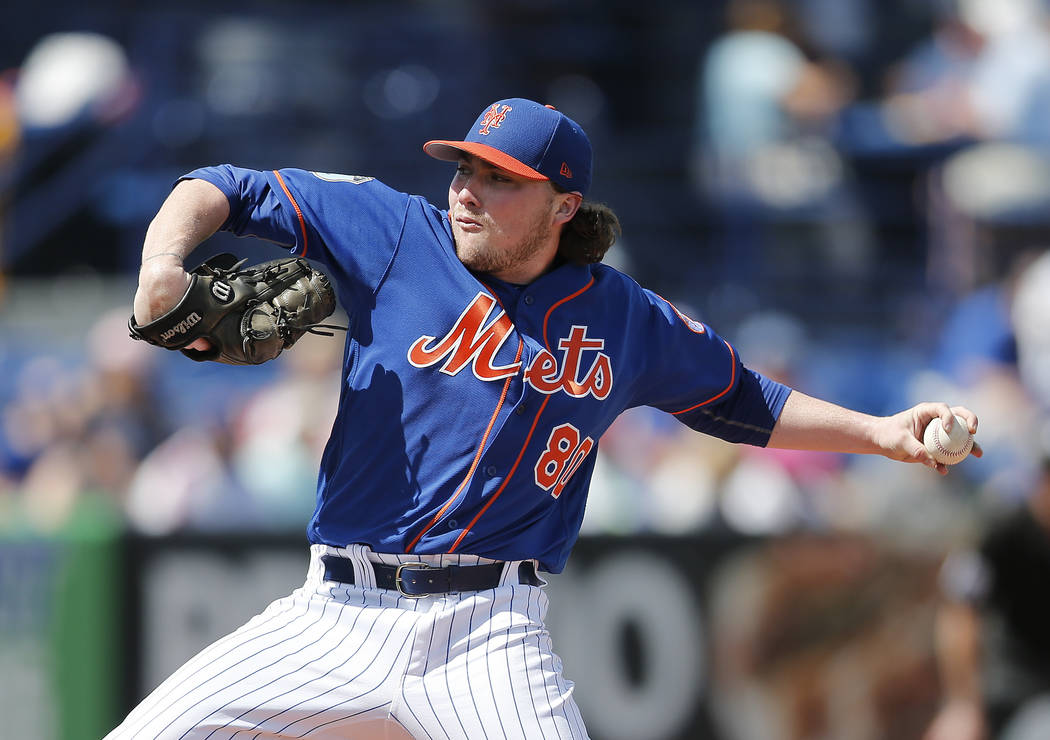 Starting pitcher P.J. Conlon struck out nine in his Triple-A debut but the 51s' bullpen imploded as Las Vegas fell 8-5 to El Paso on Sunday at Cashman Field.
Conlon went six innings and struck out eight batters looking while giving up a run on four hits.
Right fielder Nick Schulz, who went 3 for 5, hit a two-RBI double in the ninth that broke a 5-5 tie and proved to be the game-winning hit for El Paso (3-1).
Conlon's only allowed a third-inning run Schulz's single drove in Travis Jankowski. The 51s (1-3) responded an inning later with a Jose Lobaton two-run blast — his first of the season — and carried that 2-1 lead with them into the seventh inning.
Reliever Logan Taylor retired the first batter he faced before giving up a walk and a hit. He was replaced by Matt Purke who surrendered a hit to pinch-hitter Franmil Reyes that tied the game.
After the 51s got a timely two-out, three-run home in the bottom of the frame from Ty Kelly to regain the lead, Purke coughed up that lead in top of the eighth, giving up three runs.
The next inning, with the game tied at 5-5, Jamie Callahan walked the leadoff batter and then gave up three runs with two outs, the dagger being a Schulz's double.
Contact Betsy Helfand at bhelfand@reviewjournal.com. Follow @BetsyHelfand on Twitter.