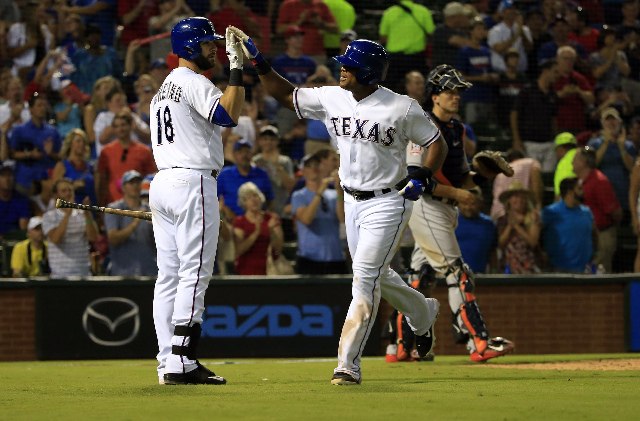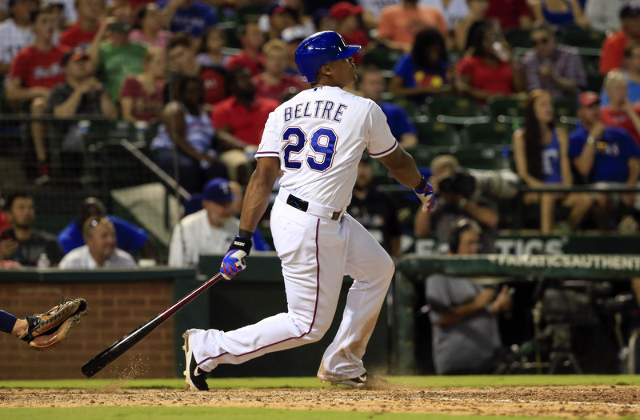 Adrian Beltre became the fourth player ever to hit for the cycle three times when the Rangers third baseman accomplished the feat Monday in Texas' 12-9 triumph over the Houston Astros.
However, the 36-year-old wasn't exactly in the mood to celebrate after completing the cycle with a home run in the fifth inning. In fact, Beltre became downright angry after overenthusiastic teammate Elvis Andrus hit him on the head one too many times.
Check out the video below.