Spring Valley ready to forget disappointing 2016 baseball season
Updated March 8, 2017 - 6:55 pm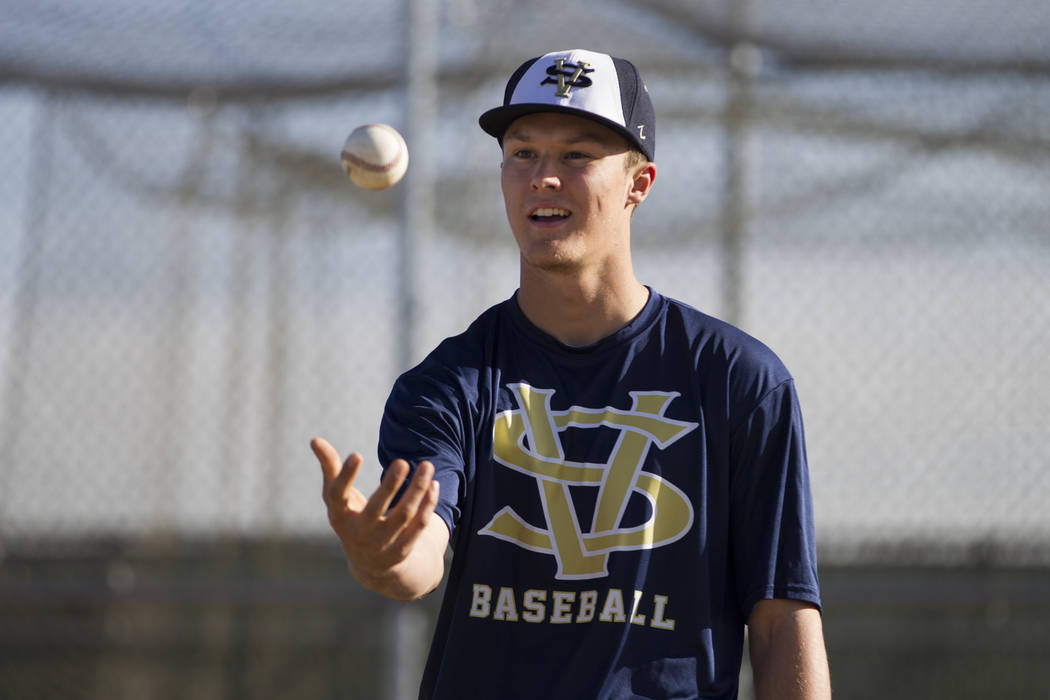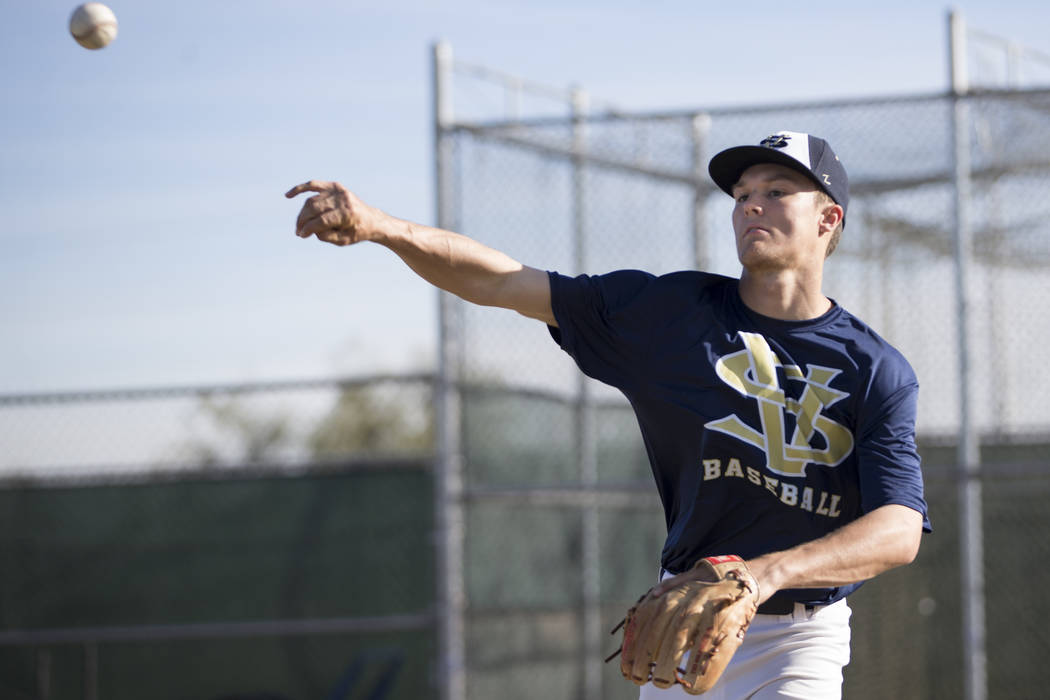 Spring Valley's baseball program is coming off a disappointing 2016 postseason, and is facing a move up to the state's top classification. But that hasn't tempered the excitement for the Grizzlies as the high school baseball season begins on Thursday.
"We've been building this club and we've been looking forward to this year," Spring Valley coach Paul Bassett said. "We're excited. We think we're a decent baseball team, and we know we've got a big challenge ahead of us moving back up to the top level. But hopefully our experience comes through when we take the field."
That experience comes in the form of seven seniors, including three — Bryce Bullock, Jaxson Otis and Nick Rupp — who have been fixtures on the varsity roster since they were freshmen.
All three are college-bound players looking to end their high school careers in style. Bullock has signed with UNLV. Otis has committed to play at Salt Lake Community College. Rupp, who originally committed to UNLV, will play at the college of Southern Nevada.
"I'm just trying to enjoy my last year here," Rupp said. "I'm trying not to think about the future too much, just living in the moment."
The Grizzlies entered the postseason last season as one of the favorites to capture the Division I-A (now Class 3A) state title. But a disappointing playoff performance kept Spring Valley out of the state tournament, and realignment moved the Grizzlies up to Class 4A this season.
"We got our hearts broke last year in the playoffs, and we just didn't perform," Bassett said. "It was our own fault. It's motivated these kids.
"These kids have worked hard. They're blue-collar kids from blue-collar families. And they're hungry. They're hungry to get back to the playoffs and try to make a run at it."
Rupp may be the key. The hard-throwing left-hander mowed down opponents last season, going 8-1 with a 0.63 ERA and 98 strikeouts in 55 1/3 innings. He was a first-team all-state selection.
"He's led the staff, and he's won a lot of baseball games out there," Bassett said. "He's just been a blessing. He's a coachable kid and seems to get along with everybody. He's our anchor. If Nick has a good year, we think we'll have a good year."
Bullock, who was 6-3 with a 3.93 ERA last season, and Otis will follow Rupp as starters. And pitching depth will be even more important this season, with teams in the Sunset Region playing three-game series against league opponents.
Otis, who will move to shortstop this season, should anchor the offense and hit third. He batted .505 with two homers, 38 RBIs and 51 runs last season. Bullock, who will move from short to third, hit .490 with six homers and 43 RBIs in earning second-team all-state honors last spring.
Sophomore Jonathan Bakken (.432), junior Jack Sellinger (.424) and senior Humberto Maldonado (.406) also are coming back off strong seasons.
And Bullock said the team is anxious to take on the area's top teams, including traditional power Bishop Gorman, which also is in the Southwest League.
"We're absolutely stoked," Bullock said. "We can't wait until those guys come in here and we get to take them on and see what they're all about and they can see what we're all about over here."
Contact prep sports editor Damon Seiters at dseiters@reviewjournal.com or 702-380-4587. Follow @DamonSeiters on Twitter.
Complete coverage of high school sports