St. Louis Cardinals' Taveras dies in car crash
October 26, 2014 - 5:09 pm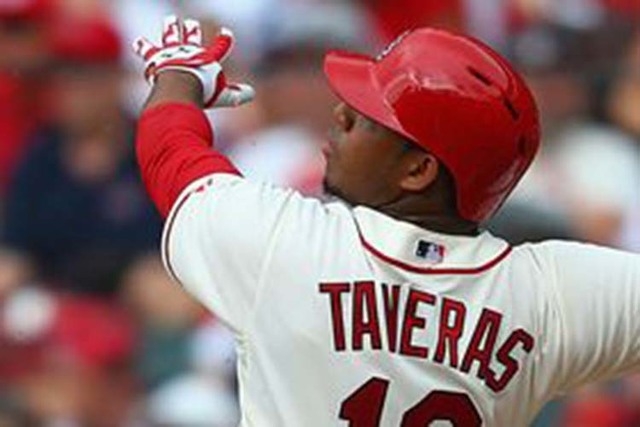 St. Louis Cardinals right fielder Oscar Taveras, one of the top prospects in baseball, died in a car crash in the Dominican Republic, his agent told media members and the Cardinals on Sunday.
Taveras, 22, reportedly died while driving from Sosua to Puerto Plata. He was playing winter ball in his native country and was due to head to the Cardinals' facility in Jupiter, Fla., in January in preparation for spring training.
Cardinals general manager John Mozeliak told MLB.com, "Obviously, we have deep condolences to his family. We are still waiting for more details before issuing a full statement."
As a rookie this year, Taveras hit .239 with a .278 on-base percentage, a .312 slugging percentage, three homers and 28 RBIs in 80 games.
"I think he can be a star, and I think he showed things all season long that showed that," St. Louis manager Mike Matheny said of Taveras, per MLB.com, after the Cardinals lost to the San Francisco Giants in the National League Championship Series. "You see some things there offensively that absolutely excite you. …
"I think part of that process is that he's never been pushed and never naturally had that passion for the defensive side of the game. He's never had that passion for the baserunning and some of the minor details, which are things that he's now seen guys in that clubhouse who have been around here for a long time, it's all. It's all or nothing. I think that's part of his maturing."
Taveras was expected to battle with Randal Grichuk and Stephen Piscotty to be the regular right fielder in 2015. A left-handed hitter, Taveras spent six seasons in the minor leagues, hitting a combined .320 with a .376 on-base percentage, a .516 slugging percentage, 53 homers and 324 RBIs in 436 games.