Summerlin South Little League set to represent Las Vegas in West Regional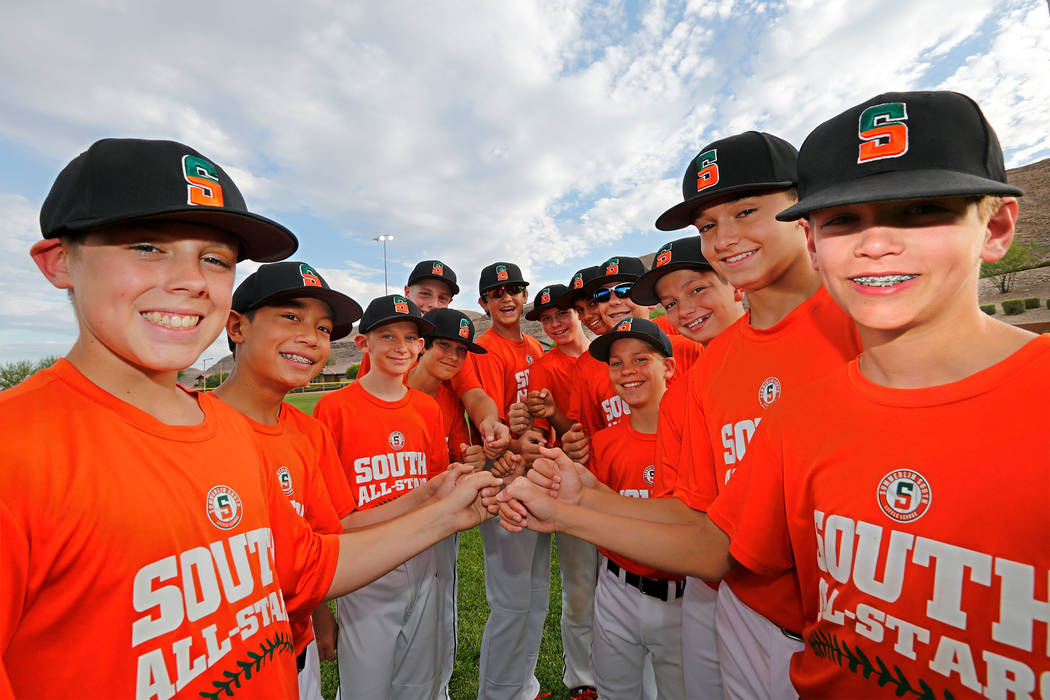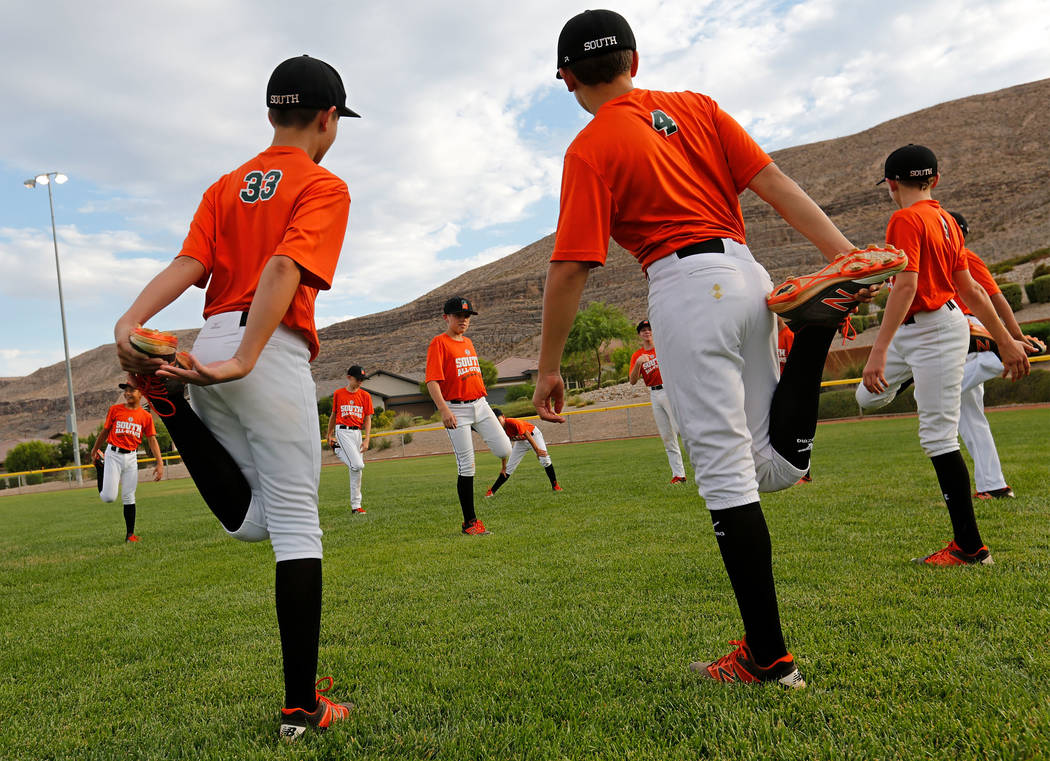 Summerlin South Little League manager Adam Grant had a feeling his league's 12U postseason tournament team would be good.
Just not this good.
Summerlin South, which pulls kids from only two zip codes — the fewest of any Little League in the Las Vegas area — won the district and state Little League tournaments last month and will be representing Nevada on Sunday in the West Regional Tournament in San Bernadino, California.
Summerlin South will play a team representing Southern California. The winner of the six-team regional will advance to the Little League World Series, Aug. 17-27 in Williamsport, Pennsylvania.
"It's a cool experience for us to watch what these guys have done and how they've come together," Grant said. "They play for each other."
Summerlin South Little League is in its 11th year of existence and has never had a team of 12-year-olds reach the regional finals.
Its tournament team reached the district championship game in 2016, and Summerlin South Little League president Rob McCoy knew the league had a strong foundation of returning players.
"We've known for many years that this age group is pretty special, both in terms of overall talent level and the quality of kids," said McCoy, who is in his third year as president of the organization. "From their perspective, they think they fell short (last year)."
They haven't this year.
"I was really motivated," second baseman McKay Rowand said. "We wanted to go get it this year and make it to Williamsport, hopefully."
Grant and McCoy sifted through their 12-year-old division and assembled a talented 14-man roster with depth in the starting rotation and bullpen. Grant said he has eight or nine pitchers he's comfortable playing "in any game, or at any time."
"Having that depth has allowed us to not miss a step," he said.
The league, which features 800 players on 69 teams, has rallied around this group of 12-year-olds. In turn, Grant said the players have fed off the support from parents and younger players.
"We've really become one big unit," Grant said. "The best thing about it is the way they've come together. They really play for the name on the front of the jersey and for each other."
Grant said his team's approach hasn't changed as the stakes have continued to rise. He made a conscious decision to remind the players to savor the moment.
To this point, they've responded with nothing but victories.
"Going to the West regionals, it's going to be an experience they'll never forget," Grant said. "That's what we're trying to say. Don't have any regrets."
Contact Sam Gordon at sgordon@reviewjournal.com. Follow @BySamGordon