Tacoma dominates as 51s drop fourth straight game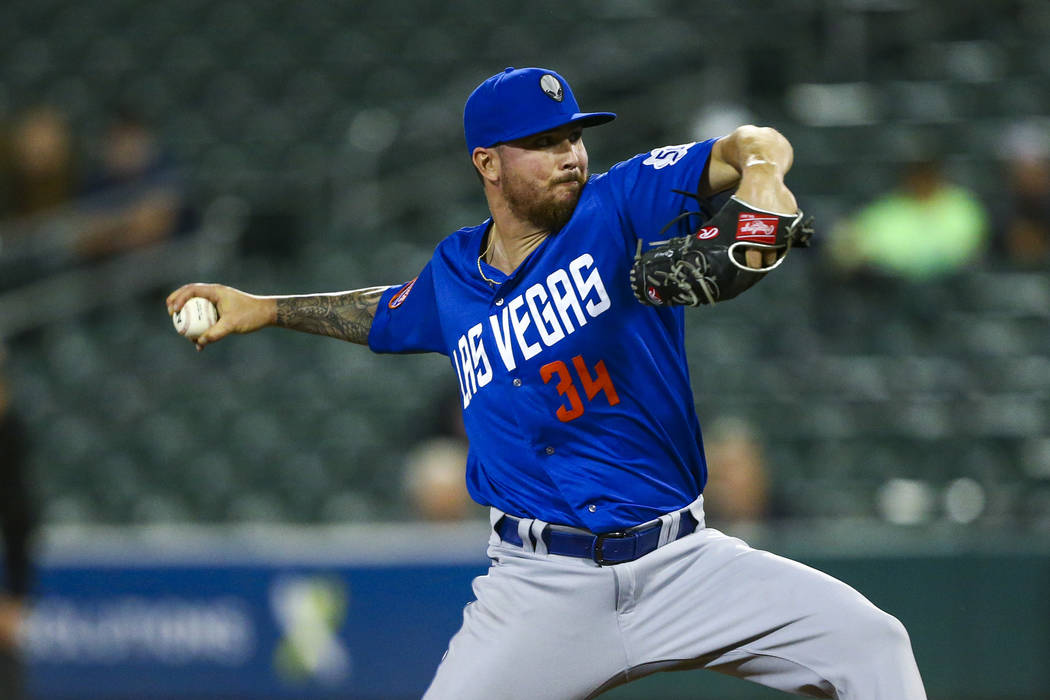 For nearly seven innings, the 51s couldn't do much of anything off of Tacoma starter Roenis Elias.
It was a stark contrast from 10 days ago when they scored five runs off the lefty in 3⅔ innings.
Sunday, he didn't allow a hit until the seventh inning and the 51s lost 10-4 to the Rainiers in an afternoon game at Cashman Field.
Patrick Kivlehan's leadoff double in the seventh inning snapped the no-hit bid, but Elias ended his day with 6⅔-innings pitched of one-hit ball.
"Today he had command of most of his pitches. Up there he was just wild out of his hand but today I thought he was able to pitch backward," manager Tony DeFrancesco said. "He made some pitches. We were just kind of flat all day today. We just couldn't get anything going until late in the game."
After his exit, the 51s scratched together four runs in the eighth inning grabbing runs on an RBI triple from Kevin Kaczmarski, an RBI double from Christian Colon, a Dominic Smith ground out which plated Matt den Dekker and another run-scoring hit from Kivlehan.
But by that point, the 51s had already been down by eight runs.
For the first three innings of the game, Las Vegas (20-31) starter Andrew Church matched Elias with scoreless innings, working himself into and out of jams.
That didn't work in the fourth inning, though, as the Rainiers (27-24) broke through for five runs against Church, a 2013 second-round draft pick out of Basic High School.
The five runs, which included a two-run blast from first baseman Seth Mejias-Brean, marked Church's last inning.
"I think I just was behind in a lot of counts early on," Church said. "Worked my pitch count up. Made some good pitches in some jams and then that last inning I just gave up a couple hits and I was leaving the ball over the middle of the plate."
He gave up seven hits and walked three in his first start with the 51s.
Reliever Matt Purke gave up one run in two innings and Kyle Regnault gave up two runs in two innings pitched.
Outfielder Patrick Biondi, one of two position players the 51s used to pitch, also gave up a pair of runs.
The Rainiers walked nine times and left 16 on, clogging the bases all day in stark contrast to Las Vegas, which dipped to a season-low 11 games under .500 with its fourth straight loss.
"Baseball is baseball. You play so many games. Sometimes you just don't have (the) momentum you need to keep it going," DeFrancesco said. "Once we got down again it's tough to keep battling back. Guys are maybe pressing a little bit."
More 51s: Follow Las Vegas 51s coverage at reviewjournal.com/51s and @RJ_Sports on Twitter.
Contact Betsy Helfand at bhelfand@reviewjournal.com. Follow @BetsyHelfand on Twitter.